Its mainland section features a spacious, new pavilion topped with an "Old Florida" metal roof.
Nearby are new restrooms and three resurfaced tennis courts. And across a wooden, canal-crossing bridge, visitors will find another new pavilion situated on an island that's about the size of a football field.
These and other amenities are found at the 9.4-acre Butler Bay Recreation Center, which hugs the shore of Lake Crescent at 11465 Park Ave. Since becoming its owner in 2011, the town of Windermere has spent almost $150,000 in city and donated money on park upgrades, Town Manager Robert Smith said July 17.
And many more improvements are proposed, but there is no definitive date set for their completion, he said.
In 2011, three homeowners groups from the Butler Bay Master Association donated the park property and $25,000 to the town. From that pot of money, Windermere officials used $3,000 on title work and other property transfer costs and earmarked the remaining $22,000 to help pay for park improvements.
The large pavilion on the mainland replaced a former association community room that was in horrible shape, Smith said. The cost of this pavilion and the new restrooms totaled about $120,000, making them by far the most expensive parts of the overall park-improvement project.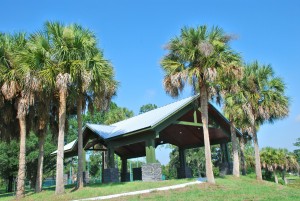 Other completed upgrades include repairs to the park's sidewalks, cleanup of the canal, new striping for the park's parking lot and the installation of a wooden fence. In addition, a Windermere Public Works Department crew recently graded the area in front of the mainland pavilion and added sod, Public Works Supervisor David Grimm said at the July 8 Town Council meeting.
"Butler Bay looks great," Council Member Jim O'Brien said at the meeting.
Windermere officials continue working with University of Central Florida staff on a master plan for the park, Smith said on July 17. Looking ahead, officials want to replace the park's dilapidated fishing pier with a new one, install a playground, create a swimming area and add a launch area for people going kayaking or paddle boarding.
"There is a whole long list of stuff," when it comes to future amenities, Smith said. "It's going to cost a lot of money that the town does not have right now."