WINTER GARDEN  There are two new head coaches for girls basketball programs in Winter Garden, with Mark Oates taking over this fall at West Orange High and Dejon Everson the new coach at Foundation Academy.
Both coaches hope they can take young teams and build them into contenders.
Oates comes to the Warriors (4-4) after a successful run at Leesburg High in Lake County. During his time coaching the Jackets, Leesburg made the playoffs seven times and won three regional championships. Beyond that, Oates said he felt good about having a program where athletes grew as individuals.
"Family — that's what we did at Leesburg and that's what I'm trying to bring here," Oates said. "We try to teach life skills through basketball. … The thing I'm most proud about with my time at Leesburg is every girl that came through our program went to college."
After a 2014-15 season for West Orange that was cancelled because of problems within the team, Oates now is heading a program that has just one holdover from last year's roster: Ciara Thompson. Thompson, a UCF signee and the Warriors' best player, is averaging 13.8 points per game to pair with 9.4 rebounds.
"She's very important because the other girls look up to her," Oates said. "(Thompson is a) wonderful kid, she's very coachable. I wish she was a freshman."
Fortunately, Oates does have plenty of freshmen on the team — seven, to be exact. One of those is the team's second-leading scorer, Christina Kline (13.4 points per game), who Oates says is fearless.
The Warriors have won two consecutive contests after falling to Wekiva Dec. 1, and Oates is optimistic he can instill a greater sense of passion and toughness upon his young team.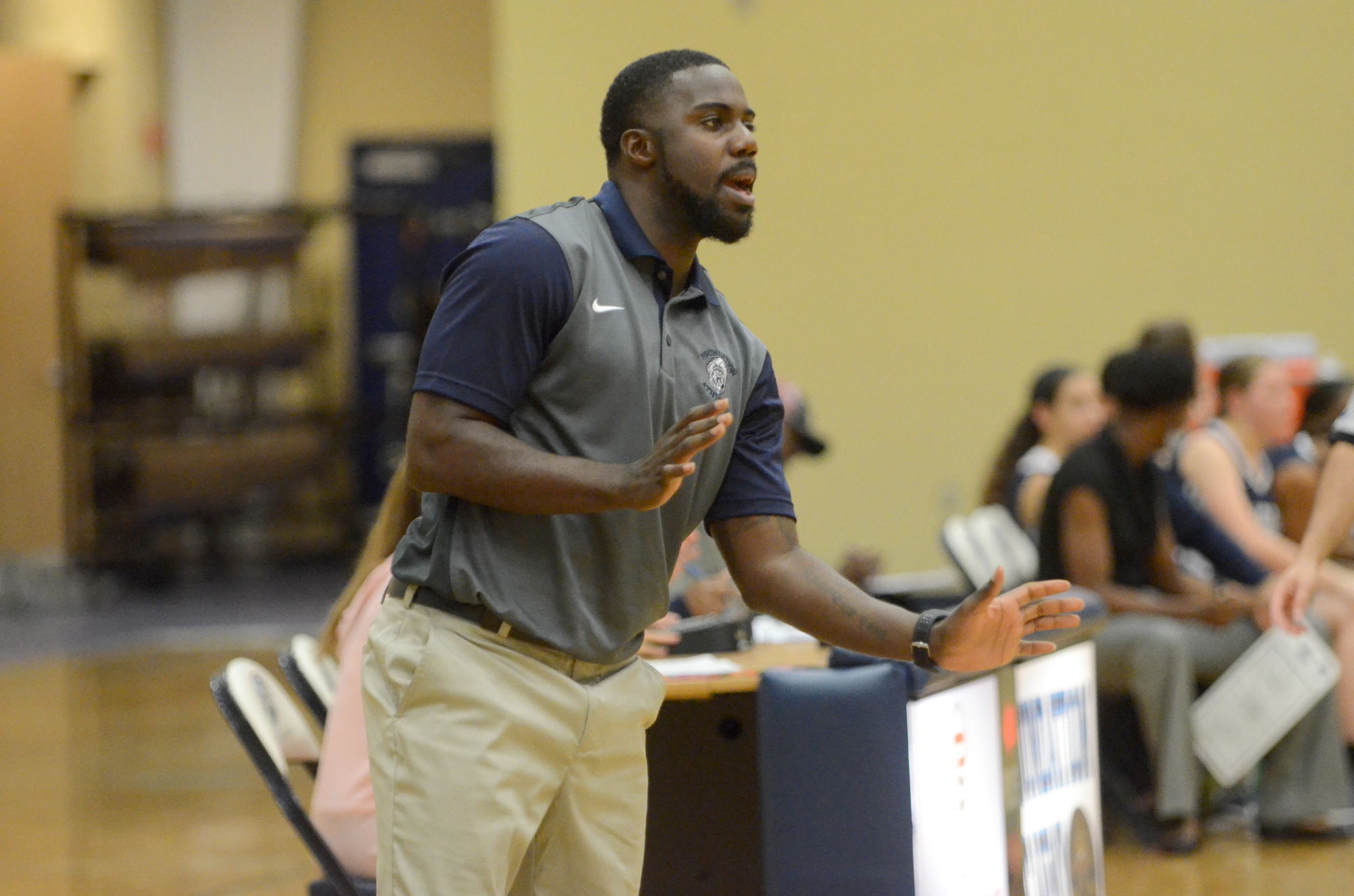 Where Oates has a long résumé in the girls game, Everson is new to it. After serving as an assistant at Foundation for three years on the boys side, the young coach has earned his first head coaching role with the girls varsity team. The Lions are 4-7 so far, and Everson is looking to lay a foundation for the rest of the season — and seasons to come.
"I'm just looking to take the program further than it's ever been before; I want them to have a passion for the game and love it just like I (do)," Everson said. "I'm trying to do something more up-tempo. I only have two plays — I'm just trying to keep it simple."
Coming from the boys side, Everson has had to adapt his coaching style and his game plan to meet the needs of a young roster for Foundation. He has been encouraged by the girls' game-by-game improvements.
"We're a lot better than where we first started," Everson said. "I'm happy. Every little thing I take as a plus."
The Lions are next in action at 6 p.m. Dec. 17 at International Community School, and the Warriors will travel to take on Oak Ridge, also Dec. 17, with that contest set to tip-off at 7:30 p.m.
Contact Steven Ryzewski at [email protected].