DR. PHILLIPS  It took a team effort for the Dr. Phillips boys basketball team to defeat the visiting Evans Trojans Thursday night.
With that said, Dr. Phillips' 76-67 victory Dec. 17 was fueled, in part, by an important stretch in the early fourth quarter that saw one Panther — senior wing Richard McKenzie — score nine of the team's 11 points during an 11-2 run. That spurt turned what had been a one-point lead to a 10-point spread, giving Dr. Phillips the cushion it needed to improve to 6-1 on the season.
"Richard has come up huge for us — he's a three-year varsity player and he's really shooting the ball well," head coach Anthony Long said. "He keyed that little run there, and that was huge in the game."
One of several football players from the Panthers' roster who got a late start on the season thanks to the football program's playoff run, McKenzie says he and teammates like Jaquarius "Q" Bargnare are just now getting their basketball legs under them.
"At first, when we first came back, the running was hurting my back and stuff because (the hardwood) is different from grass," McKenzie said. "Now, we're all getting in a groove," 
McKenzie finished with a game-high 23 points to lead the way for Dr. Phillips — which isn't to say he was the only Panther to have had a memorable night. Senior forward Justin Tucker dominated the stat sheet Thursday, recording 17 rebounds to pair with 15 points and five blocks.
"Every one of his blocks took away a basket," Long said of Tucker's efforts against the Trojans. "He was clearly the difference. They really didn't have an answer for him."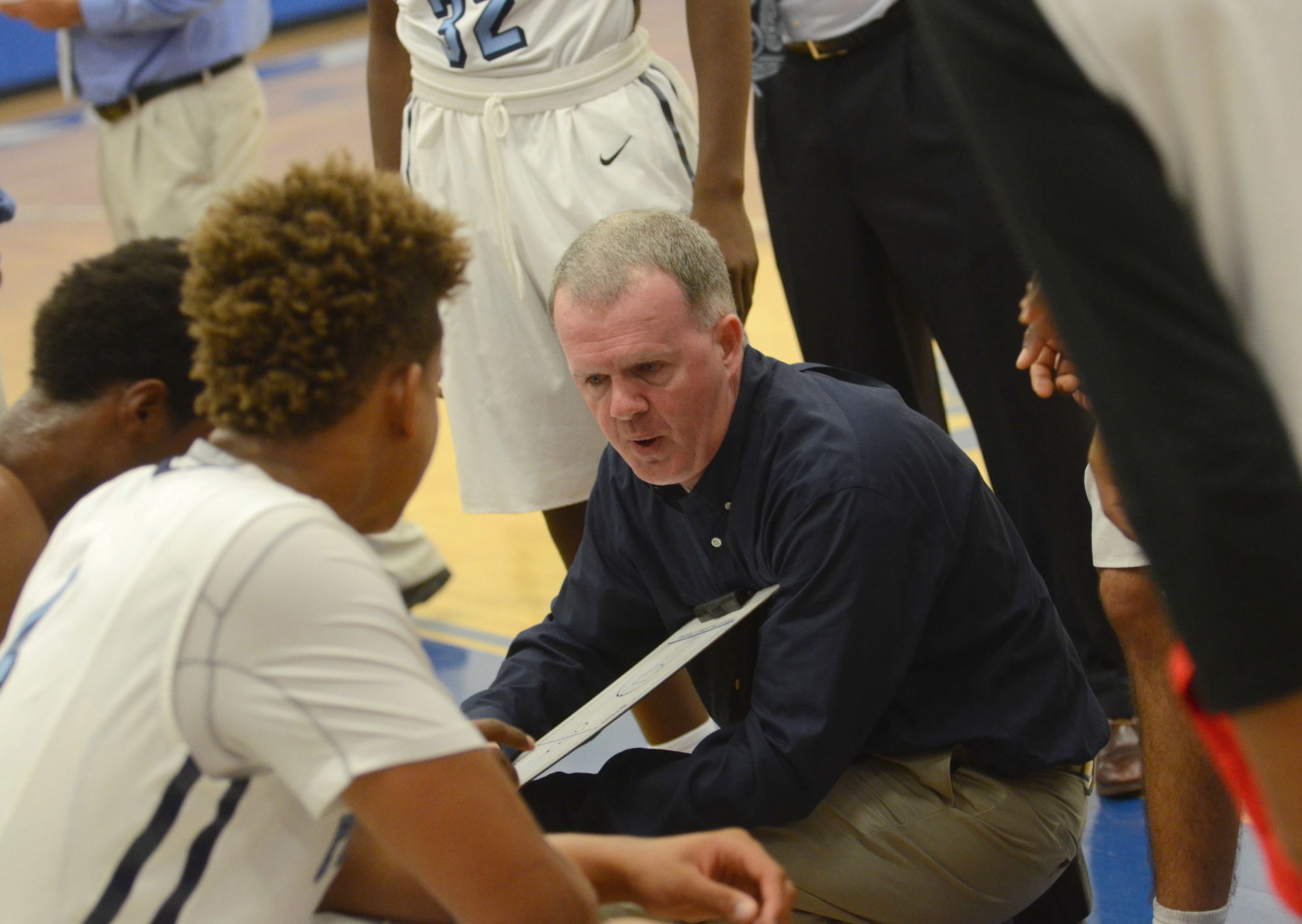 The victory was No. 300 for Long as head coach at Dr. Phillips, an accomplishment that took him a little over 13 seasons to reach. It was a milestone that the modest head coach — who celebrated his wedding anniversary on Thursday, also — did not inform his athletes of until after the game.
"We weren't aware of it until just now, when he told us in the locker room," McKenzie explained. "It's amazing – he's a really good coach and we all love him."
Reflecting afterward, Long admitted that his run with the Panthers — one where his teams have continued a stretch of 20-win seasons that pre-dates his time there — is not the norm in the current coaching climate.
"You don't see too many coaches hanging in at one school that long," Long said. "DP is just so great, there's no better place for me to go."
Contact Steven Ryzewski at [email protected].