WINDERMERE — Sometimes, the best medical care seems to be out of reach. A patient could need to meet with a doctor in a faraway city, or in an emergency, there might not be enough time to drive to the necessary facility.
In these cases, Florida passengers can call Angel Flight Southeast for help. The nonprofit organization relies on volunteer pilots to make independent flights that transport passengers on journeys they otherwise could not afford without Angel Flight's donation of time and travel.
Steve Purello, a resident of Windermere since March, is the full-time CEO of Angel Flight Southeast. He also has been a volunteer pilot for the organization since 1996.
"It's pretty much like a small airline," Purello said. "We have a couple thousand flights every year."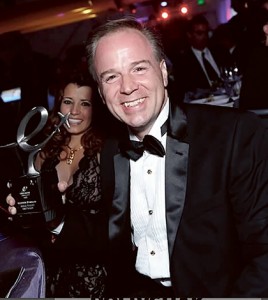 In most cases, a passenger with an unusual illness, such as a rare cancer, needs to go to an out-of-state facility for treatment. These appointments could be weekly and last for months. It would be too expensive for the patient to make that many commercial flights, and residing near the facility isn't usually an option.
Angel Flight's pilots will donate their time and expenses to transporting that patient time after time so that he or she can get the best medical care for his or her condition.
But Angel Flight also completes many emergency missions, such as when a call comes in the middle of the night because someone needs an out-of-town transplant in just a few hours and it would take too long to drive.
About a year ago, Purello received an emergency call that was particularly memorable.
A passenger named Antonio Milanes had flown with Angel Flight two years prior, when he needed a lung transplant. But this time, he was calling at 2 a.m. because his body was rejecting the lungs.
"The only doctor he felt in the world that could treat him was in Gainesville." Purello said.
Purello jumped in his plane at 3 a.m. to pick up Milanes in Miami and fly him to his doctor in Gainesville.
"I believe life can change in a matter of minutes — sometimes for the worst," Milanes said. "An angel from Angel Flight Southeast was sent to me, and my life was spared. I am eternally grateful."
Angel Flight, which has divisions around the country, stocks small airports with informational brochures so that pilots can find out about the organization when they stop for fuel.
Purello learned to fly 23 years ago, as a resident of New York, so that he could quickly get to the Massachusetts coast for getaways. When he saw an Angel Flight brochure on one of his trips, he was inspired to join as a volunteer pilot.
"I quickly realized there was more I could do with the airplane, and I should take that talent that I have and give back with it," he said.
Purello's first assignment with Angel Flight was to take a cancer patient in and out of New York for treatment.
Later, after 9/11, Purello flew out-of-town traumatologists to and from New York because more experts were needed than those who lived locally. Purello also helped by transporting supplies and volunteers after Hurricane Katrina struck New Orleans.
"We get lots of big hugs," Purello said.
Angel Flight Southeast has about 650 volunteer pilots, and the vast majority of the organization's funding comes from their donations of time, fuel and other expenses.
"We're always looking for more pilots, because that's what drives the engine," Purello said.
Angel Flight passengers who live in West Orange County would fly out of Orlando Executive Airport and can be transported up to 1,000 nautical miles within the United States. During missions of 300 nautical miles or more, there is a required handoff to at least one other pilot during the journey.
Family members are able to travel with the passenger in need, and the flight is free for all passengers involved. Angel Flight has also served the Make-A-Wish Foundation and Give Kids the World, provided disaster relief to southeastern communities and provided transportation for organ donors.
Contact Catherine Sinclair at [email protected].
ENDEAVOR AWARDS
This May, Steve Purello received an Endeavor Award, which is a California-based honor for pilots whose aviation services go above and beyond expectations. Recipients are chosen based on the amount and nature of their service, accomplishments, acts of compassion, commitment and impact on the community.
Purello and the other two 2015 Endeavor Award winners each received a $15,000 donation to their organizations.