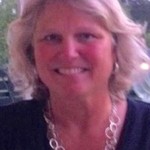 Nancy Lee Burrow, 54, of Winter Garden, Florida passed away June 7th, 2015.
She was born to the late Chuck Cook & Shirley Faison on October 1st, 1960, in Miami, Florida.
A caretaker at heart, Nancy worked as a registered nurse; and, loved being with her family…fishing, beaching and enjoying dinner together every Sunday evening.
She is survived by her loving husband, Jim Burrow; her beloved daughters, Sarah Holton (Gary), Jamie Murphy (Chase) & Elizabeth Linton (Justin); her mother, Shirley Faison; her bubby, Jim Cook (Arlene); her sister, Shirley Johnson (Dave); her stepbrother, Bill Huff (Tina); grandchildren, Brinlee and McKenzie Murphy; nieces & nephews, Jessica Cook, Monica Klingmann (Chris), Tiffany Roberts (Nick), Michael Johnson (Jennifer) and Kristin Johnson.
A Celebration of Nancy's Life will be held at Ocoee Oaks Methodist Church at 201 South Clarke Road. Visitation will be held there Friday, June 12th, from 7-9pm & again Saturday, June 13th, from 10-11am, before the Service at 11:00 am on Saturday. Interment will take place at a later date.
Condolences may be offered at www.woodlawnfuneralhomegotha.com