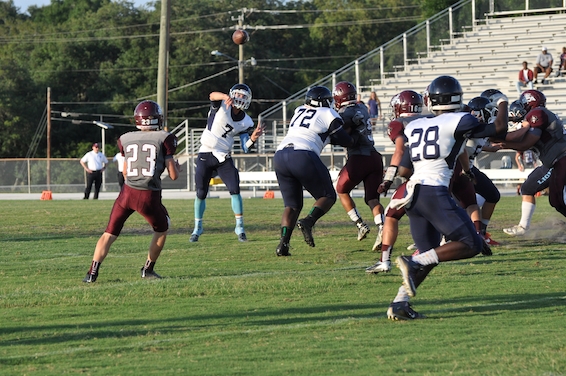 The Foundation Academy Lions looked impressive in a 10-6 win over Seffner Christian, a powerhouse in the Sunshine State Athletic Conference, May 22 in Seffner.
The Lions, who installed an all-new offense during the spring camp, rushed for more than 120 yards in two quarters of action and had Gabriel Walker, Jaquane Patterson and Jacob Murphy all rush for about 40 yards apiece.
Foundation scored its touchdown on an 18-yard pass from Murphy to Patterson.
"We moved the ball well," head coach Brad Lord said. "We have to do a lot of fine tuning to get ready for a tough fall schedule."
The contest was stopped at halftime because of weather.
In other action, Legacy Charter defeated both Bishop McLaughlin, 21-7, and International Community School, 14-7, in a jamboree held May 22 in Eatonville.