WINTER GARDEN The Foundation Academy Lions made one last bit of history from the 2015 season, placing a program-record two athletes on the Class 2A All-State First Team to pair with two honorable mentions.
The Florida Class 2A team as chosen by newspaper editors and reporters was announced Jan. 4.
Sophomores Luis Rivera and Konrie Brown were both named to the First Team Defense. Senior running back Gabe Walker and junior offensive lineman Sydel Barton were named honorable mentions. It is the first time the program has had four players recognized in one season.
"It's huge for us," head coach Brad Lord said. "We've probably had five others (recognized) throughout my tenure here in nine years — so four in one year is big."
What's even more encouraging for the Lions, who won a district title for the first time this past fall and also recorded the program's first playoff win, is that both Rivera and Brown have two more seasons left in the program.
"They're both freak athletes," Lord said. "As freshmen, they didn't work as hard but this year they were in the weight room every day — they didn't miss workouts."
Both players play on both sides of the ball and also are an important part of the team's offense.
Brown, in particular, has been receiving interest from several Division I FBS college programs due to his athleticism. The talented sophomore is also a standout for the Lions in basketball and track.
"8A, 2A; it doesn't matter — he's probably one of the best athletes in Central Florida right now," Lord said of Brown.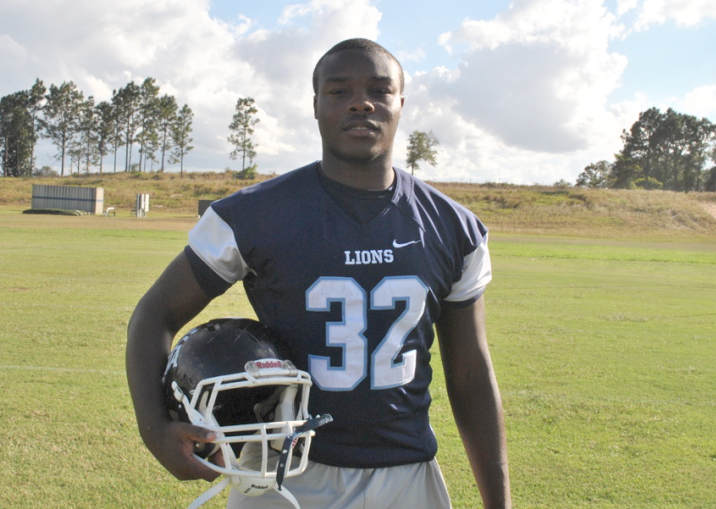 Walker was recognized as an honorable mention for a second consecutive year and he, too, has drawn interest from several Division I programs.
Lord says interest in the program on campus is piquing thanks to the Lions breakout season and that he expects to have 45 athletes on the roster for spring football. Foundation is returning the lion's share of its starters next fall and figures to be a force to be reckoned with in Class 2A.
"We have big aspirations, but we also know if we don't work then we won't get there," Lord said.
Contact Steven Ryzewski at [email protected].