After a long work week, there are many ways to spend a Friday night. For a few West Orange men, the best place to spend the evening is in the choir room at First United Methodist Church of Winter Garden. 
It's the weekly practice of Sounds Like Chicken A Cappella, an all-male group that has been part of the Winter Garden community for the past eight years
"We're a bunch of guys (who) love to sing," said Richard Brophy, who has been with Sounds Like Chicken since its inception.
They call themselves "Chickeneers."
Some members of Sounds Like Chicken also are involved in the Garden Community Choir, and the a cappella group performs many concerts with the choir, which is directed by Jeffery Redding. 
Although the group practices at First United Methodist Church of Winter Garden, participants do not need to be members or attend the church. 
The group started when a member of the community choir approached Chad McClellan about starting a barbershop quartet. McClellan liked the idea but decided it would be an ensemble open to any man who wanted to sing, and that the group wouldn't be limited to barbershop music. 
When the ensemble began, there were four consistent members. Once a fifth member joined, the group was able to branch out into more varied genres of music.
The selected genres range from men's choral music to contemporary a cappella to barbershop. They will pick classical pieces and spirituals, as well as songs played on the radio. Favorites include Eric Barnum's arrangement of "A Red, Red Rose," Franz Biebl's "Ave Maria" and "Prayer of the Children." They also have enjoyed more light-hearted pieces, such as "Sweet Caroline" and "Brown-Eyed Girl." Member Rob Aylesworth particularly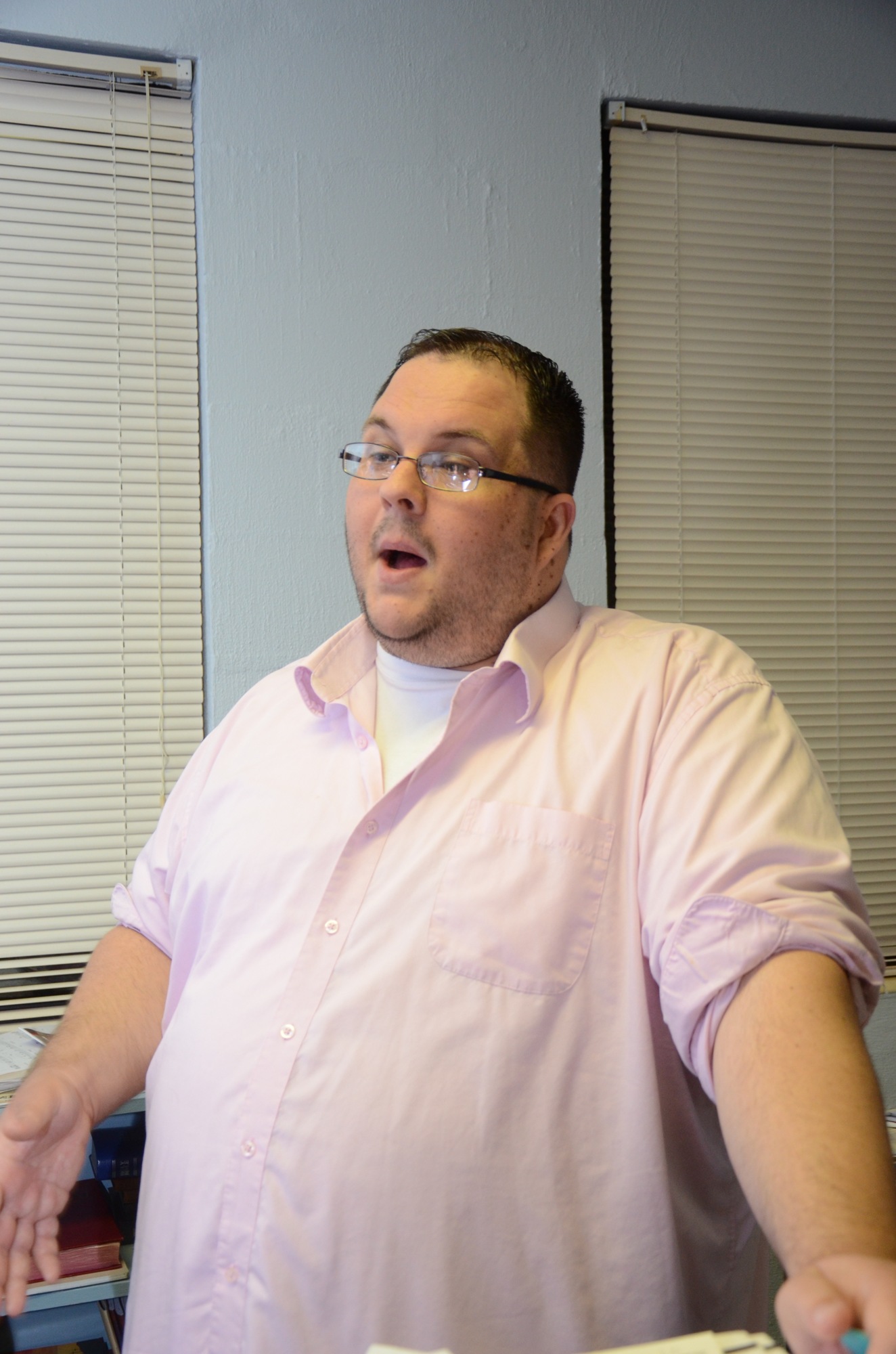 enjoys DaVinci's Notebook's "Kingdom in the Sky," a song that parodies traditional gospel pieces to poke fun at Walt Disney World and Magic Kingdom. 
But the ensemble is more than music. They enjoy spending time with one another during rehearsals and outside of them. Sometimes, the group will head over to Brophy's house to play cards. 
"We enjoy singing together, but we also enjoy just hanging out sometimes," McClellan said. 
Most performances are with the Garden Community Choir, but the group sometimes visits local retirement communities, hospitals and schools. At times when the group is larger, it can do stand-alone concerts. 
Once the choir director at Evans High School invited Sounds Like Chicken to come sing with the Evans choir, which was in its infancy. 
"You could tell the audience, (which) wasn't used to experiencing stuff like that, was very appreciative of it," McClellan said. "It was a boisterous, loud reaction. They went crazy for it." 
Sounds Like Chicken enjoys putting on a good performance. 
"We've been told we are good," Brophy said with a laugh.
"Every once in a while, we don't disappoint," McClellan agreed.
Contact Jennifer Nesslar at [email protected].