The Olympia baseball team didn't just lose a few important seniors from 2015 — the Titans graduated their entire pitching staff.
The same arms that helped elevate the program to a No. 1 national ranking by MaxPreps are now throwing in the minor leagues for the Cleveland Indians (Juan Hillman), for the nation's top college team (Florida's Michael Byrne) and for several other prominent college programs around the country.
Needless to say, some reinvention was necessary. Fortunately, this year's edition of the Titans have broken out the bats.
"It's a different type of team this year," head coach Chuck Schall said. "We've swung the bats pretty well this year, and we're having to rely on that a little bit more."
So far, Olympia (8-3) is averaging nine runs per game — up from 5.5 runs per game last spring.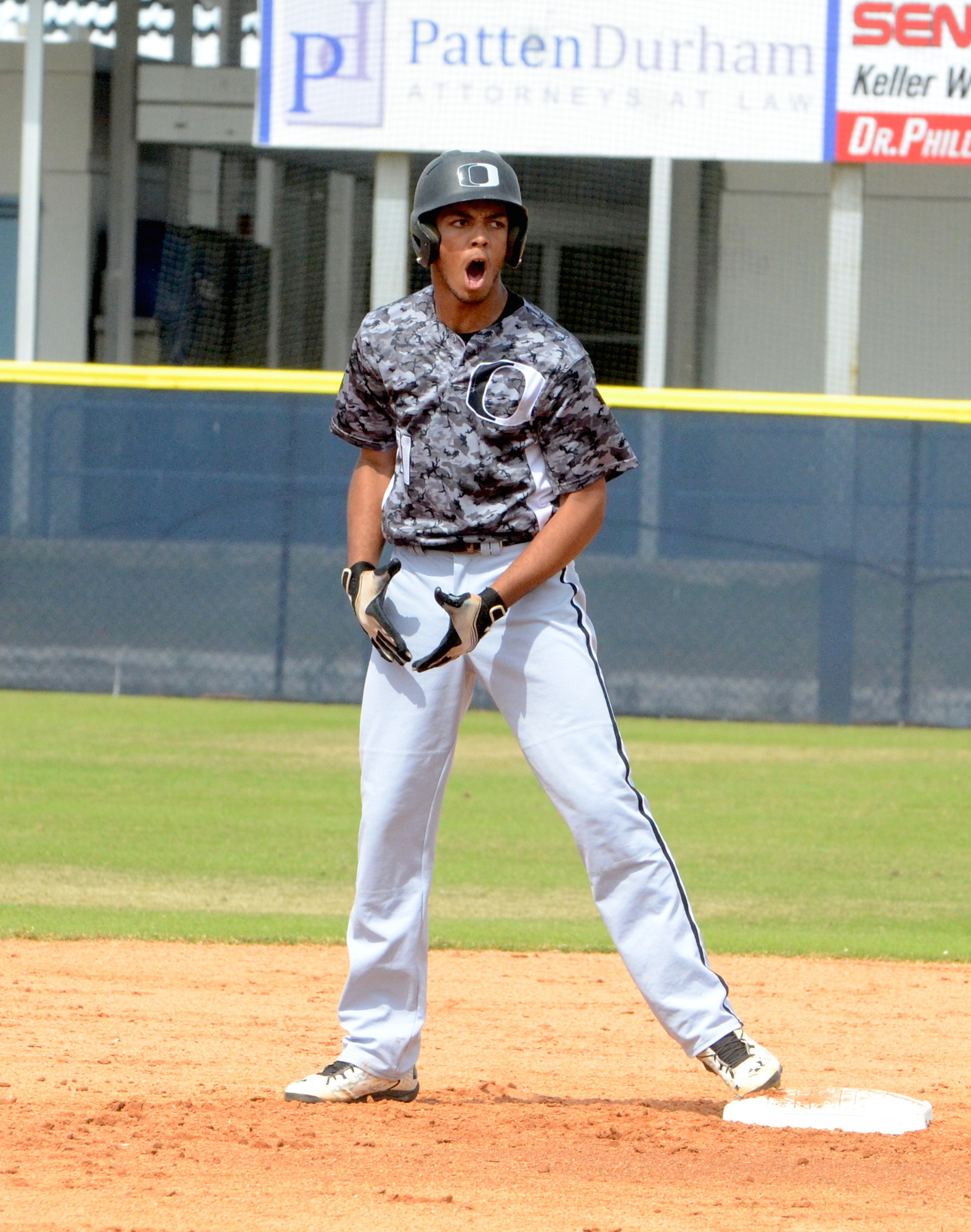 The offensive uptick is keyed by the Titans' senior class. Senior first baseman Jonathan Levin is batting .500 with a team-leading 15 RBIs and an .833 slugging percentage. Senior Drenis Ozuna has scored a team-high 21 runs while amassing 13 RBIs to go with his .421 batting average. Seniors Jordan Morrow and Joaquin Estrada are each hitting .333 so far.
Beyond the numerical output, though, is a unit that — even with some early blemishes this spring — just might be more cohesive than its predecessor.
"This year's team has a lot more chemistry," said Levin, a captain for the Titans. "We've been basically on the same team throughout our Olympia careers."
This year's pitching staff may be all new, but it still boasts some talented arms. Aaron Bogovic and Will Harrison have been the two workhorses so far for Schall's rotation, with Bogovic tossing a perfect game Feb. 26 against Wekiva. Each has a pair of wins to his credit and boasts an improving ERA (Bogovic has a 3.26 mark through 19.1 innings of work, and Harrison has recorded a 2.95 ERA through 21.1 innings).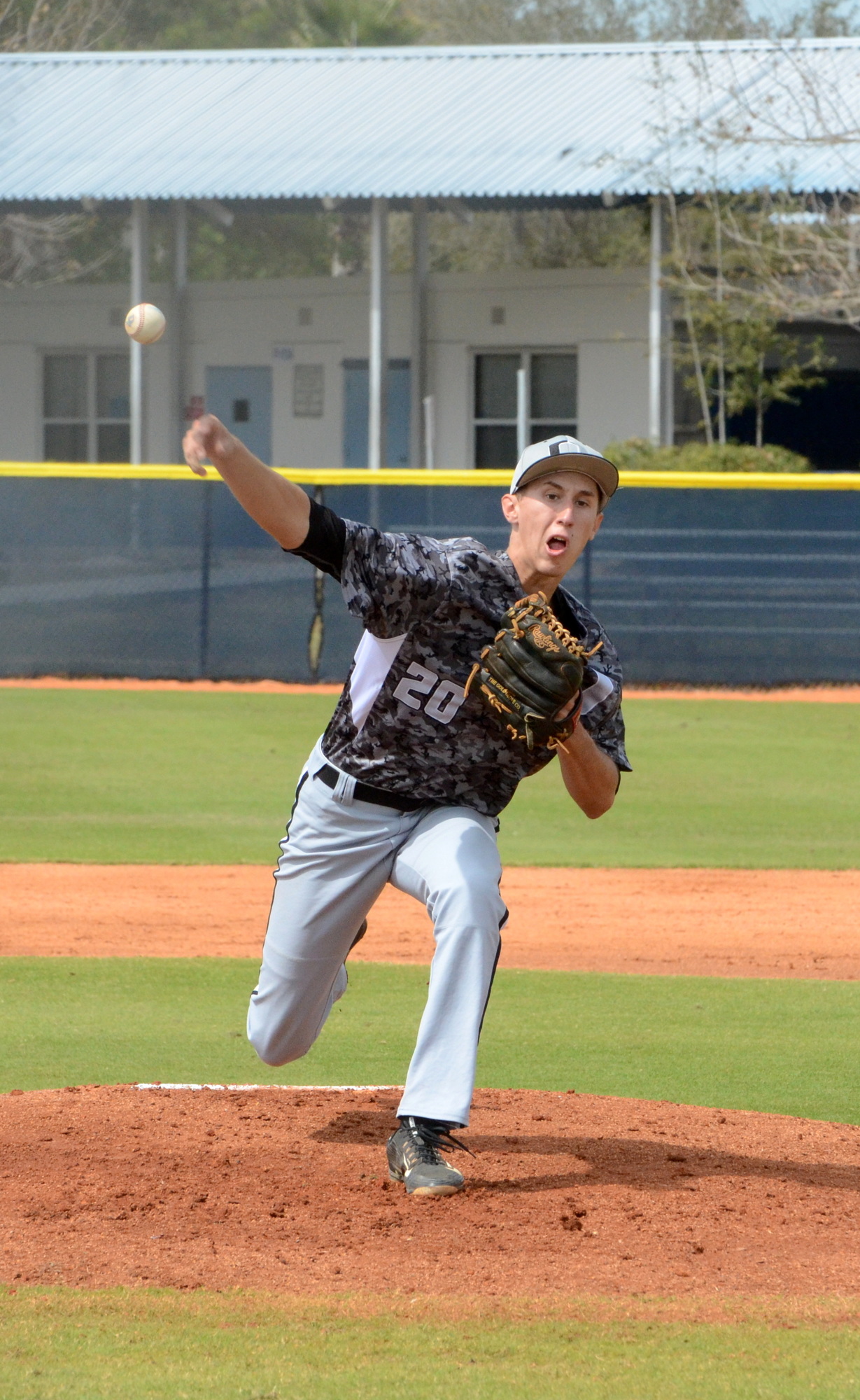 "Both of those guys were juniors on J.V. last year, and they're getting better every outing," Schall said.
Olympia, which advanced to the regional final in 2015, will have a tough road in district play this spring — even more so than in years past. While the district still has perennial powerhouses Apopka and West Orange, it also added Lake Brantley — another program with a history of success.
"I'm always excited for those games — those games are the best games," Levin said. "They are against a rival and they're always great games … it's always great to see everybody come together and just compete."
The Titans are 2-0 in district play after sweeping Wekiva. This week Olympia takes on Lake Brantley in a pair of district games, with series against Apopka and West Orange looming in April. 
And although the Titans are not the undefeated, nationally ranked program of years past, they are a dynamic roster that should be ready for the playoffs when district tournaments roll around April 18.
"Our goal is for those guys to get better each day," Schall said, referencing many of the new faces on varsity this spring. "And then, as we get toward the end of the season, they're at their best."
Contact Steven Ryzewski at [email protected].