WINDERMERE  Perhaps as large as the question of which candidates to elect to the Windermere Town Council this month is this question listed on Windermere's ballots: "Shall the town of Windermere be allowed to incur debt up to $4.2 million … solely from funds received from the Revenue Sharing Trust Fund for Municipalities, not property taxes, to build new administrative offices, a new police headquarters and a new public works facility, to add parking, to increase the park area for the '1887 schoolhouse' and add basketball courts and to make street and other related improvements?" 
To better inform voters, Town Manager Robert Smith, Police Chief Dave Ogden and Mayor Gary Bruhn have helped to host three public sessions demonstrating why this large project is under examination and what the vote actually means.
Wannemacher Jensen Architects Inc. conducted a study to determine the conditions of town facilities, some of which have been around since the 1920s, Smith said. WJA found current facilities inadequate in size, functionality, meeting codes, electrical and mechanical capabilities, plumbing and more. WJA's recommendation is to relocate town facilities instead of another rehabilitation of existing facilities.
In the study, WJA found the town administration building too cramped and insecure, lacking privacy, failing to meet fire code and with a sagging roof.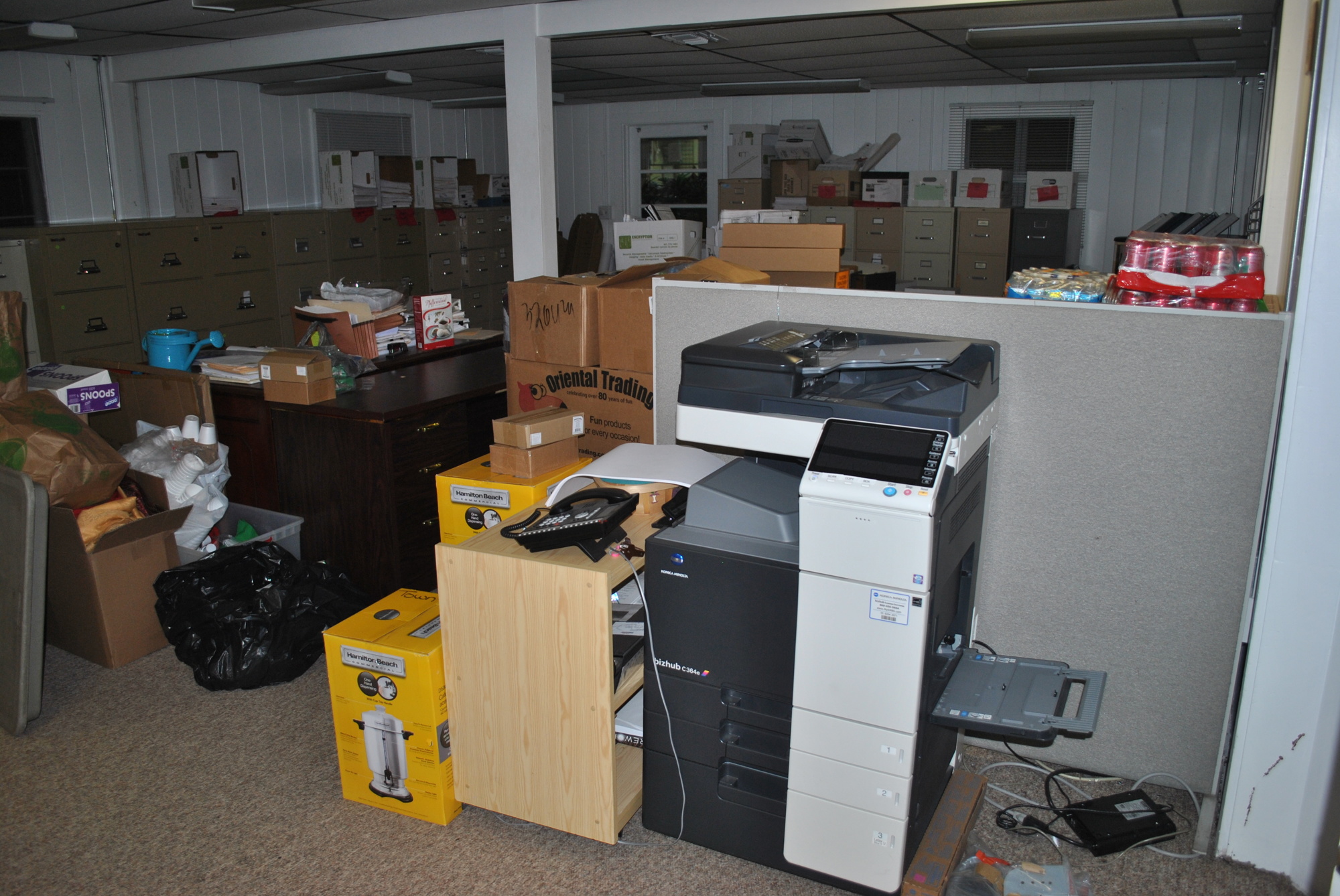 Police station bathrooms violate code mandating a distance between toilets and sinks; the raised floor with a crawl space underneath is warped; and a large portion of the secure parking area floods frequently. An intake area is too small, and the conference room doubles as an interrogation room — both problematic, especially when dance lessons on the other side of the wall happen to coincide with sensitive interviews, Ogden said. A single closet holds the police server, uniforms, ammo and various other supplies.
"The daily environment is not a police department," Ogden said.
An appropriate space meeting codes would help with gaining accreditations and the rehabilitation of the department and its image, from being the laughingstock among Central Florida departments a few years ago to holding three top-five rankings in key areas, Ogden said.
"The maintenance facility is a glorified shed that's lived out its lifespan," Smith said, referring to WJA findings. "We're just looking for adequate facilities to house our police department and town admin."
All of these buildings have had some sort of infestation, as well, despite recent pest control, Smith said.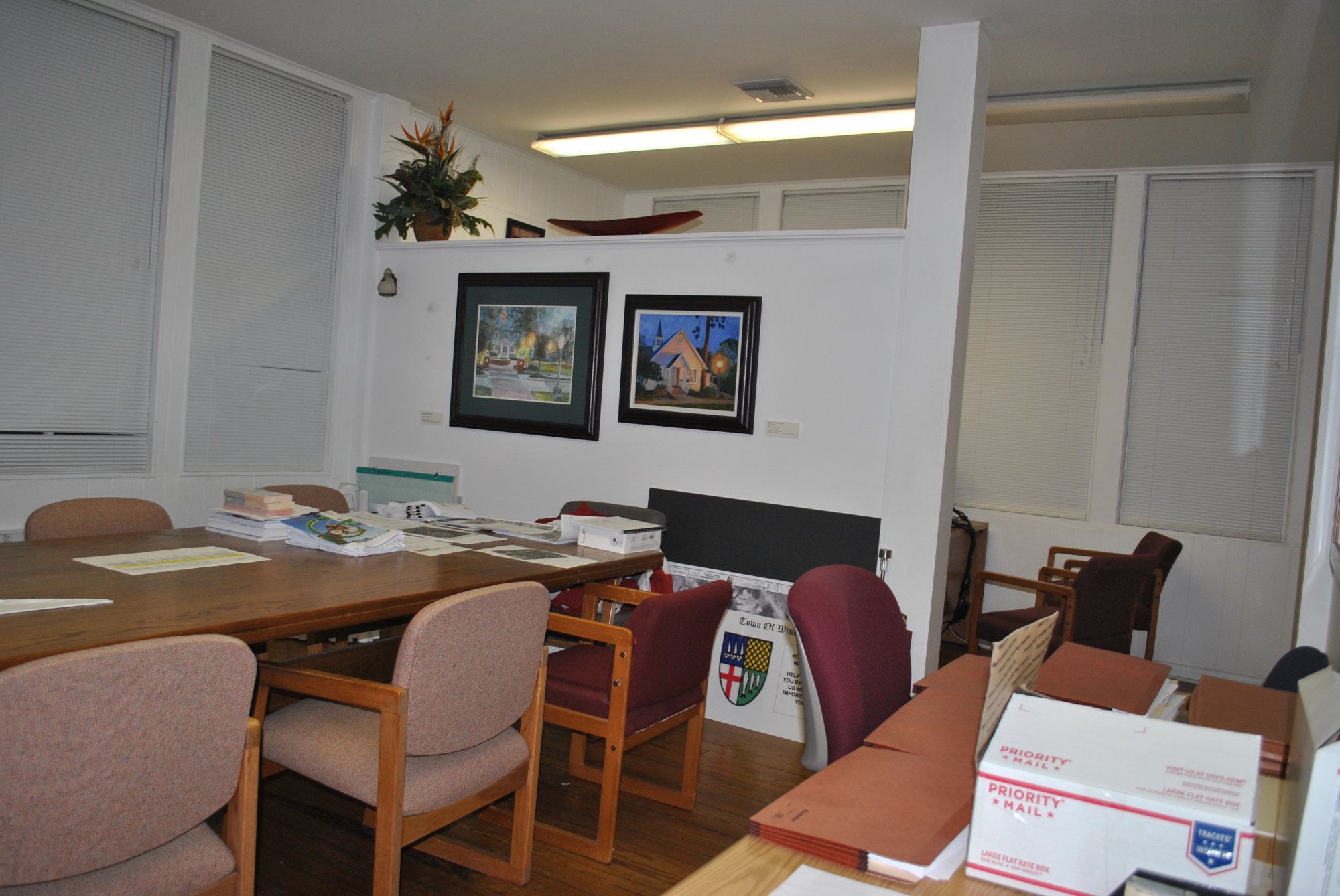 Various reconfigurations range from $2.2 million to $4.2 million, which in any case would require a town vote for permission to take on debt exceeding 12.5% of the town budget, per a charter vote last decade, Bruhn said. That loan would be spread through 30 years and appear in the budget each year as a figure in the low six digits, Smith said.
He stressed this vote pertains only to whether the town will have the ability — for this project only — to incur an undetermined debt amount that cannot exceed $4.2 million, likely half of which would be necessary even if the facilities remained in the same spot. It does not pertain to any specifics of the project, which the public will have input on through charettes, committees and Town Council public hearings, ultimately ending in a Town Council vote, Smith said. This way, the town staff will know whether its citizens give it permission to continue pursuing this project, rather than deciding all specifics and then getting a no vote, which would have wasted time and money, Bruhn said.
Smith also dispelled rumors of a town jail and said potential and existing new developments, roads and annexations had nothing to do with any of this matter. He said facilities from Oakland had been part of considerations because of its similarly tiny size and desire to stay small, not pursue growth.
A resident disagreed, saying expansions in square footage — such as recommended 500 additional square feet for administration and 800 square feet more for police — seemed excessive and indicated a desire for town growth, similar to past annexations she had seen. Bruhn reiterated town staff eventually would need to move out of its dilapidated buildings, which already pose safety hazards.
"If not now, then when?" Bruhn asked.
For more information and pictures of town facilities, visit tinyurl.com/WindermereVote or contact town offices at (407) 876-2563.
Contact Zak Kerr at [email protected].