Back when Monica Rex was a junior at Olympia High School, along the way to graduating in 2012 with a 5.46 GPA and serving as the school's National Honor Society president, the star student didn't quite know what she wanted to study in college or what she wanted to do for a career.
What Rex did know is that she wanted to use her talents in math and science to help people.
As it turns out, that proved to be as good a starting point as any.
"I literally Googled 'math, science, help people, majors,' and biomedical engineering came up," Rex said. 
Fast-forward five years, and Rex has just graduated from Johns Hopkins University in Baltimore with degrees in biomedical engineering and Spanish. Her college commencement May 18 came on the heels of her having led a project that goes straight toward the heart of her original goal: helping people.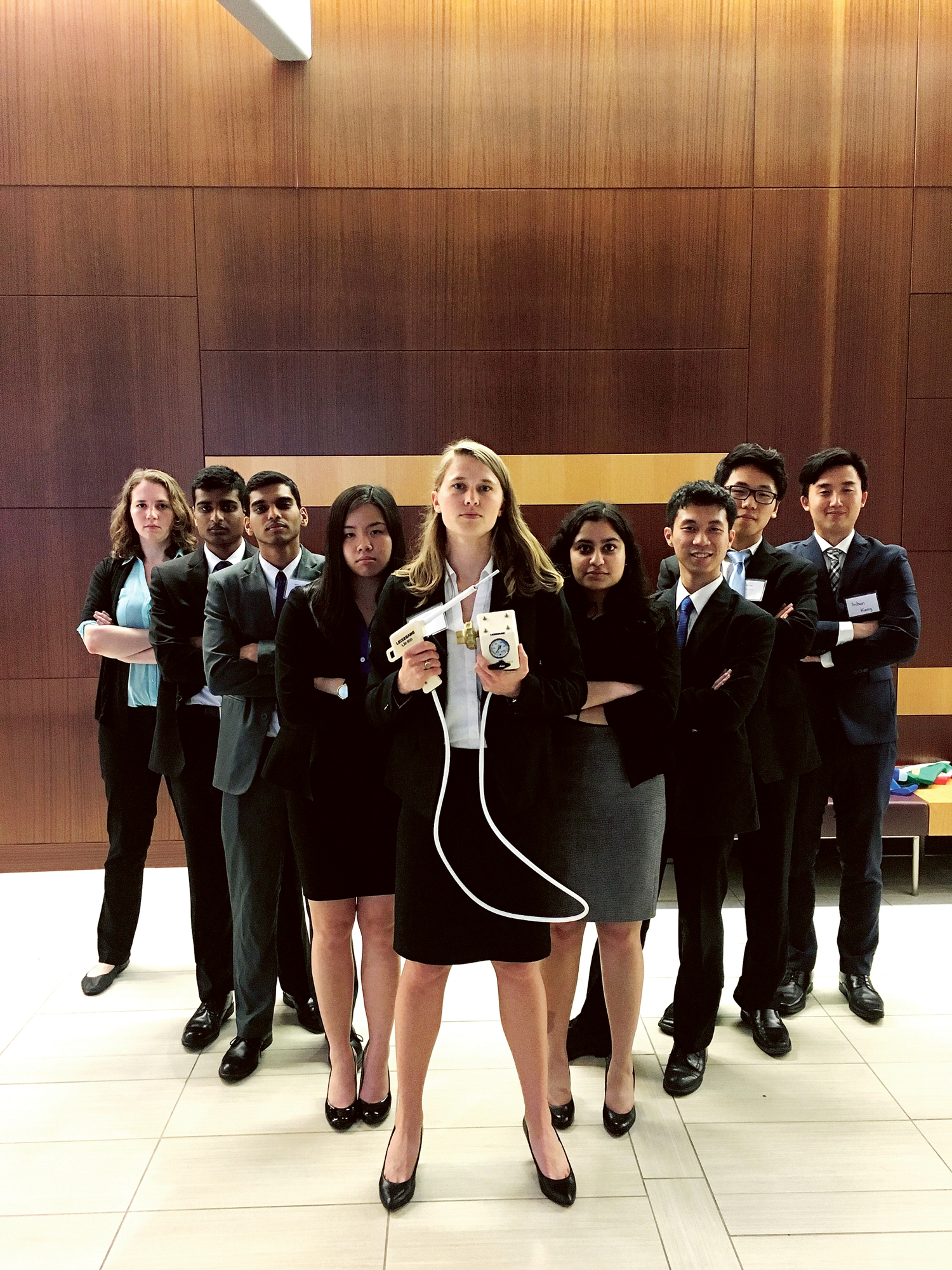 Rex was chosen to lead a student design team at Johns Hopkins in January 2015, and after assembling the five-member team in April, it went about identifying a problem to solve over the summer of 2015. In July, the team's quest for a project and an academic sponsor crossed paths with Dr. Susan Harvey, the director of breast imaging at the Johns Hopkins School of Medicine. 
Harvey was looking to improve access to breast cancer diagnostics in South Africa, having identified a need in low- and middle-income countries for a low-cost ultrasound. After Skyping with Harvey July 17, it was just over a month later that Rex was on a plane with her to Johannesburg, South Africa.
"(Dr. Harvey's) excitement and her passion for the project — her vision was just overwhelming," Rex said. "We said, 'This is the sort of sponsor that we're looking for.'"
IDENTIFYING THE NEED
After arriving in South Africa, Rex and Harvey visited hospitals in Johannesburg and traveled to a rural area named Hoedspruit to investigate the problem firsthand. There, the Olympia alumna learned what she calls a valuable lesson about context. 
While there was a need to improve breast cancer diagnosis in Hoedspruit and other rural areas like it, they learned about another problem area: treatment.
As it stands, treatment for breast cancer in those kinds of rural areas is available only at regional hospitals. In addition to the distance and travel being problematic for those seeking care, the main treatments available — mastectomy and lumpectomy — have long recovery times and high rates of complications afterward. Because of that problematic path to care after receiving diagnoses, many women in these rural areas would rather not know they had breast cancer, as such a diagnosis can be similar to being given a death sentence.
"We think (the device) could start sort of a cascading effect that would not only influence the lives of the women who are treated, but hopefully more women will seek out diagnosis if treatment is an option."

— Monica Rex
So instead, the team turned its attention to how it could improve access to low-cost breast cancer treatment, settling on developing a cryotherapy device that is less expensive than standard cryotherapy treatment and — most importantly — reusable.
THE PROTOTYPE
The prototype the team worked on and produced was well-received at the university's "Design Day" May 3 and earned the Linda Trinh Memorial Award. The project is moving forward in the testing process into the summer, with hopes of eventual animal and clinical testing. The end result could be a game-changer for how breast cancer care is delivered in rural areas of low- and middle-income countries.
"We think (the device) could start sort of a cascading effect that would not only influence the lives of the women who are treated, but hopefully more women will seek out diagnosis if treatment is an option," Rex explained.
As the project moves forward into the summer, Rex's role with it will change because of graduation. A new team lead will take over, and Rex will serve as an adviser on the committee for the project. 
THE FUTURE
In the wake of her graduation, Rex has accepted a position with McKinsey & Company, a global consulting firm, and will be relocating to work at the firm's Denver office. That exciting opportunity will afford her the ability to work as a generalist consultant on any number of projects in myriad industries.
And, as she embarks on the next stage of her budding career, Rex said she takes with her added inspiration from the work she helped begin on the reusable cryotherapy device.
"It's incredibly motivating to think about the fact that we're not just working inside a vacuum and creating something that will be shelved," Rex said, reflecting on the project. "We are really working on a technology that has the potential to change the way that breast cancer treatment is delivered to women in developing countries."
Contact Steven Ryzewski at [email protected].