WINDERMERE All week, Jacob Doss had a hunch that something was going to go Windermere Prep's way on Friday.
As the Lakers did their best to have a normal week of practice in the wake of the unexpected death of defensive coordinator Brad Ramsey, Doss was hopeful that at a crucial moment his team just might get a little divine intervention from his former colleague.
As far as Doss and his team are concerned, Windermere Prep (7-0, 4-0 division) got that break on a crucial third-down conversion in the fourth quarter that set up the deciding score in a 35-27 victory over CFCA (2-5, 2-2 division) — a victory that clinched the Coastal Central Florida division title.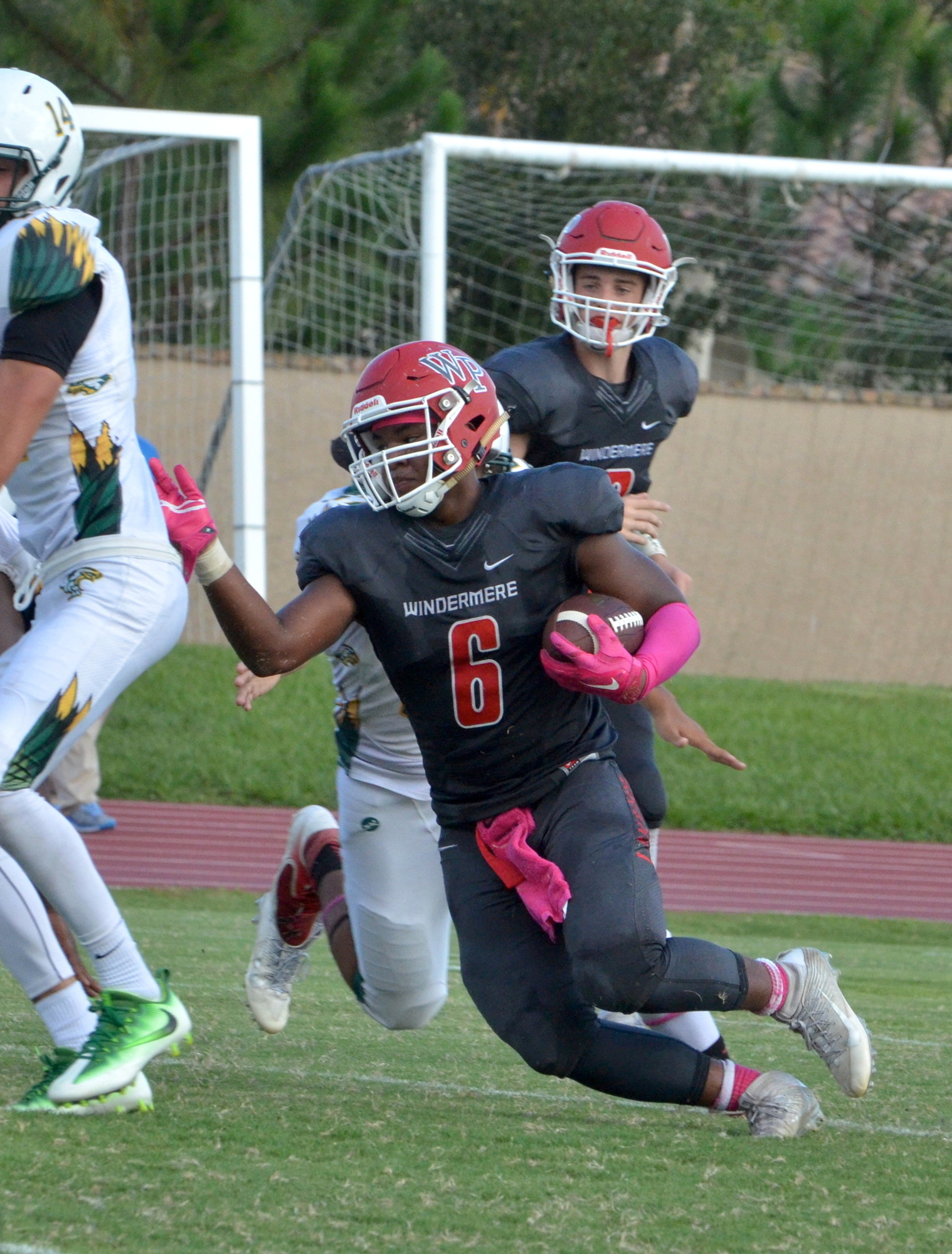 After a pick-six by CFCA's Brysyn Moore with roughly eight minutes to play, the Lakers' lead had been cut to one, 28-27. Facing the possibility of giving the ball back to the Eagles, a miscommunication between Doss and backup quarterback Mitchell Darrow led to Darrow floating a pass up to Will Seelman as he was hit on a scramble.
There seemed to be little chance that the ball would not be intercepted — except it wasn't. The lengthy wide receiver came down with it for the first down, setting up a scoring rush by Darrow a few plays later that helped decide the game.
"We were talking all week long that we knew, at some point, that Coach Ramsey was going to shine down on us," Doss said. "That ball went 25 yards in the air and our wide receiver (Will Seelman) came down and got the first down by one yard. That ultimately gave us the first down to go down and score that final touchdown."
Ismael Cortes had a monstrous games for the Lakers at running back, running for 198 yards and four touchdowns.
In the end, though, it seemed fitting that it was Windermere Prep's defense that had to get a stop on CFCA's last-ditch drive to tie the game — senior Ryan Swoboda supposes his former defensive coach would have wanted it that way.
"We came out with a lot of jitters and what not," Swoboda said. "I know (Coach Ramsey is) watching and that he's so happy that it was the defense that won it for us."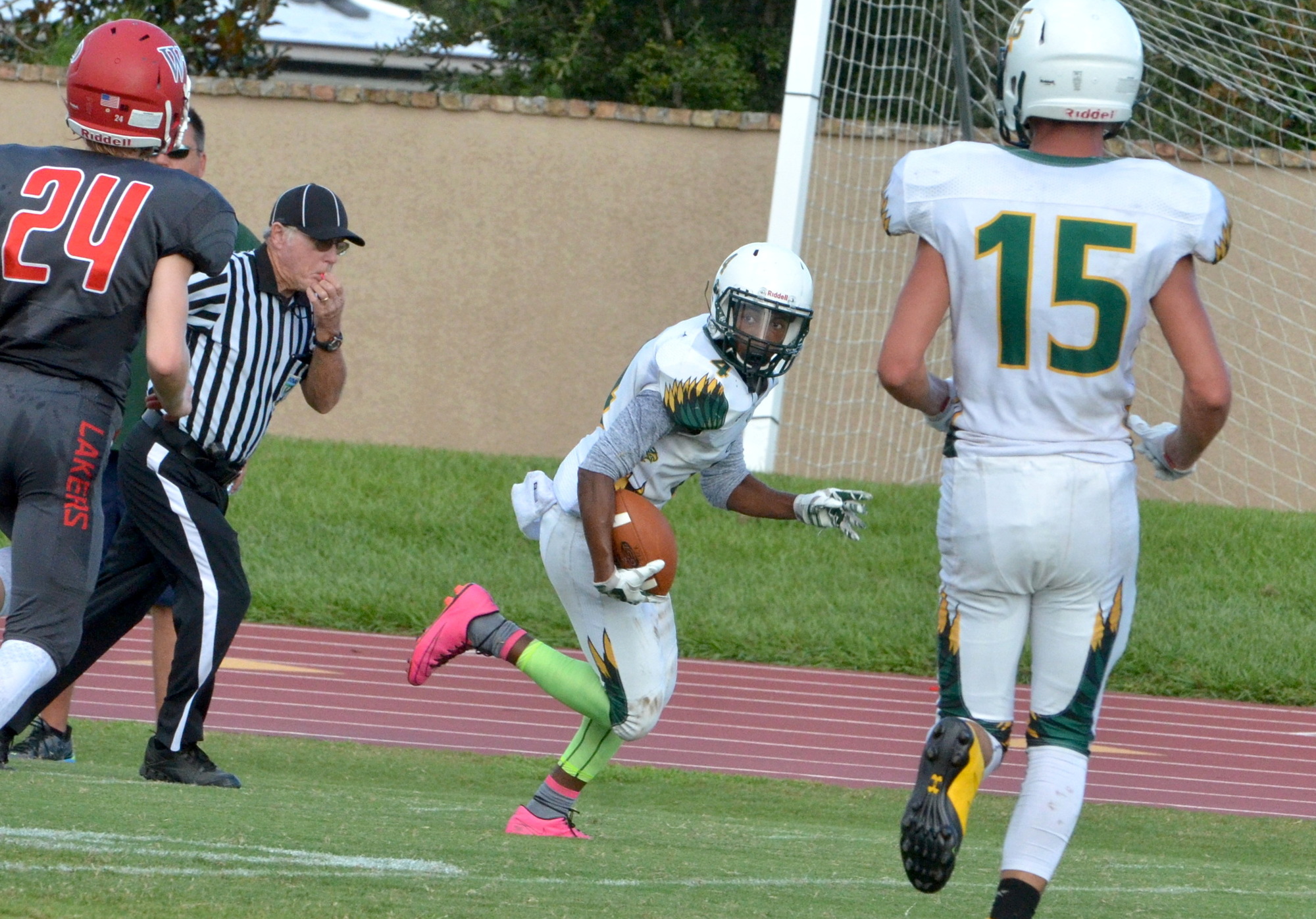 Adding to the difficulty of what was an already emotional game was a CFCA squad that may have played its best game yet under first-year coach Chris Cook. The Eagles were led by a physical defense and three touchdown passes from Caleb Brenyo — two of which went to senior Qumari Campbell.
"I think it was probably our best game of the season," Cook said. "We've got a very young team and our focus throughout the year has been to be better this week than we were last week. We're peaking right now toward the end of the season."
The eight-point victory for the undefeated Lakers marks only the second margin of victory this season that was in single-digits. Windermere Prep's ability to pull out a close win under sorrowful circumstances was something Doss said he was doubly proud of afterward.
"I didn't know what they were going to do when the adversity hit — and when it hit, they just kept responding," Doss said, again citing the influence Ramsey had left upon the team. "It was a very emotional night for a lot of us."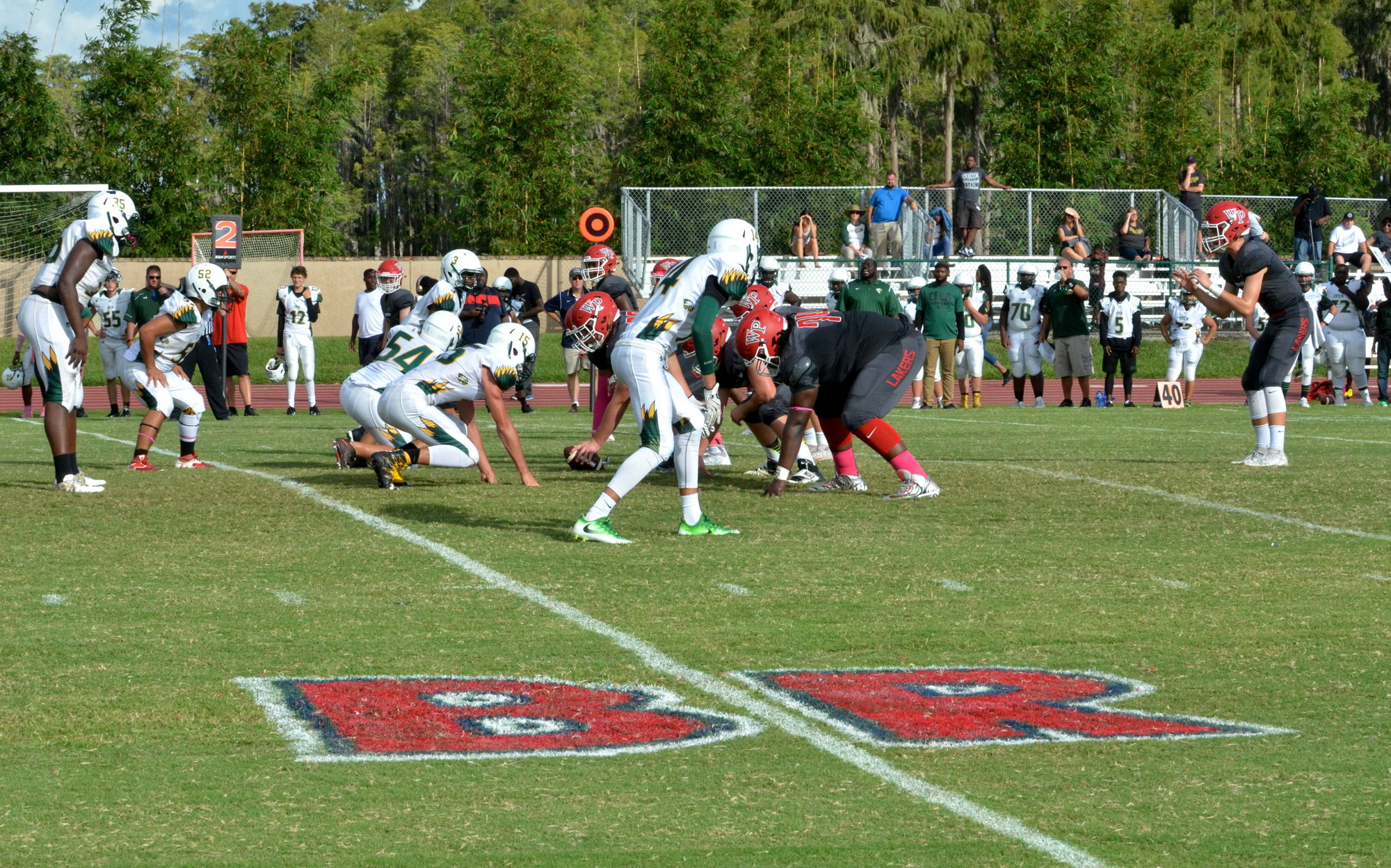 Contact Steven Ryzewski at [email protected].