Karen Brady, a preschool teacher assistant at Holy Family Catholic School and mother of four, never really foresaw herself considering adoption.
The mere thought of adopting someone else's child felt a little strange, but after casually browsing through websites of orphanages, she grew more open to the idea — especially after reading the tragic stories of how some of the children came to be orphans. Last December, she and her husband, Frank, decided it was right for their family.
"For me, it was … seeing all these children needing a family," Brady said. "It breaks your heart. I have four children and just reading the stories in other countries like China. … If you're born with special needs, the parents tend to just leave them or abandon them in orphanages or the street or a police station."
GOD WILL PROVIDE
And a police station is exactly where Jude, who was only a few weeks old at the time, was left and abandoned. Jude is a 2-year-old orphan from China with a birth defect that has caused serious intestinal problems and requires him to have a colostomy bag. When Frank and Karen Brady were matched with him through their adoption agency, they were told they would need about $25,000 to $30,000 for all the required adoption fees and travel costs.
"It's a very lengthy, expensive process, but I feel that this is something we really want to do," Karen Brady said. "The frustrating part is trying to get the funds. That's really the big issue."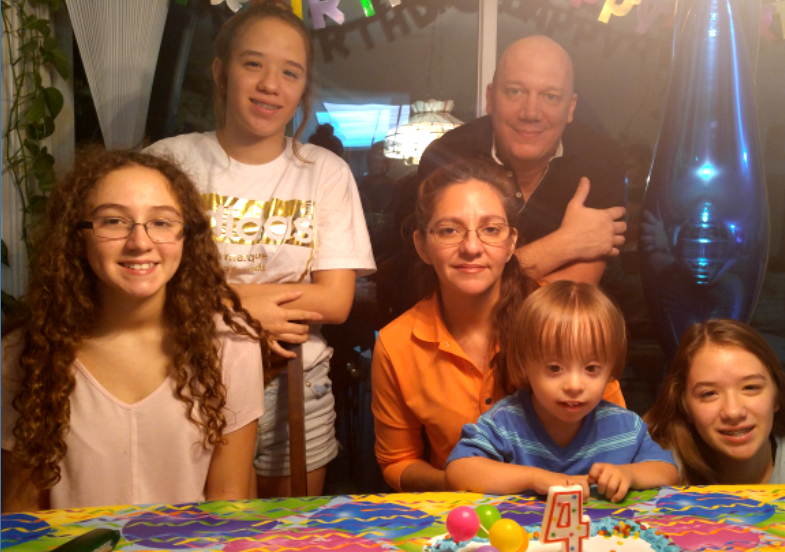 It's a huge expense, but it hasn't discouraged the Brady family from trying to figure out ways to raise the money. To date, they've raised $5,000 and need about $20,000 more before they can hold Jude in their arms.
To get the money within six months, when Karen and Frank Brady plan to make the trip to China to finally meet and adopt Jude, the family is planning several fundraisers. The Bradys are conducting an ongoing shoe drive through Oct. 31 via an organization called Funds2Orgs, which allows people to raise money by collecting gently worn, used and new shoes for money. The organization then ships the collected shoes to developing nations.
Karen Brady also set up a donation page at Youcaring.com and makes crafts to sell when she gets the time between working and caring for her four kids — the youngest of which has Down syndrome.
"A lot of people think that adoption is not a wise idea when you have a large family," she said. "We don't need another child, (but) we want to love another child that was abandoned and deserves the same love we give our biological children."
THE ROAD HOME
Until the time when they can hold Jude in their arms, the Brady parents can only stay in touch via updates and photos. Karen Brady recently learned Jude had corrective surgery to address his intestinal problem and was sad she was unable to comfort him after the procedure. He likely was unable to get one-on-one attention because of the ratio of children to caregivers in orphanages.
"I wasn't told he was having surgery until after the fact," she said. "And I was just thinking, 'Oh my gosh, I wasn't there to comfort him, you know? I wasn't there to hold him. My son has had surgery, and as a mom, you know that feeling of how they want their mom and they want somebody to hold them."
Although she laments not being present during his surgery, Karen Brady's main concern is how Jude will react once the adoption process is finalized and he can come home with them.
"When you bring home a child ... there's a lot of trauma involved, even at that age," she said. "Because you're taking them from everything they've known their whole lives. … So, that part makes me a little nervous, because you worry as a mom how he's going to deal with that kind of emotion at that young age. So it's a little scary, but I'm excited, and I really just want to bring him home already."
–––––
Contact Gabby Baquero at [email protected].