WINDERMERE After two seasons at Lake Minneola High where he struggled to see the field, junior running back/linebacker Ismael Cortes transferred to Windermere Prep with something to prove. 
More than 1,000 rushing yards and 16 touchdowns (15 rushing, one receiving) later, it's safe to say the talented junior has made a good impression on his new coaches. 
"He's one of the toughest kids on our team," Lakers head coach Jacob Doss said. "The thing people don't realize is he's one of our top tacklers. … The kid is literally everywhere." 
The emergence of Cortes to compliment bruising fullback Mason Russell has been particularly valuable for Windermere Prep (8-0) as it brings along two young quarterbacks: sophomore Kai Patterson and freshman Tommy Darrow. Having such dynamic options on the ground has helped the Lakers all season and will continue to be pivotal as they begin their road through the Sunshine State Athletic Conference Playoffs Friday.
"It means everything," Doss said. "You pretty much can guarantee you're going to get a couple yards any time you give him the ball. … He picks up the pass block very well."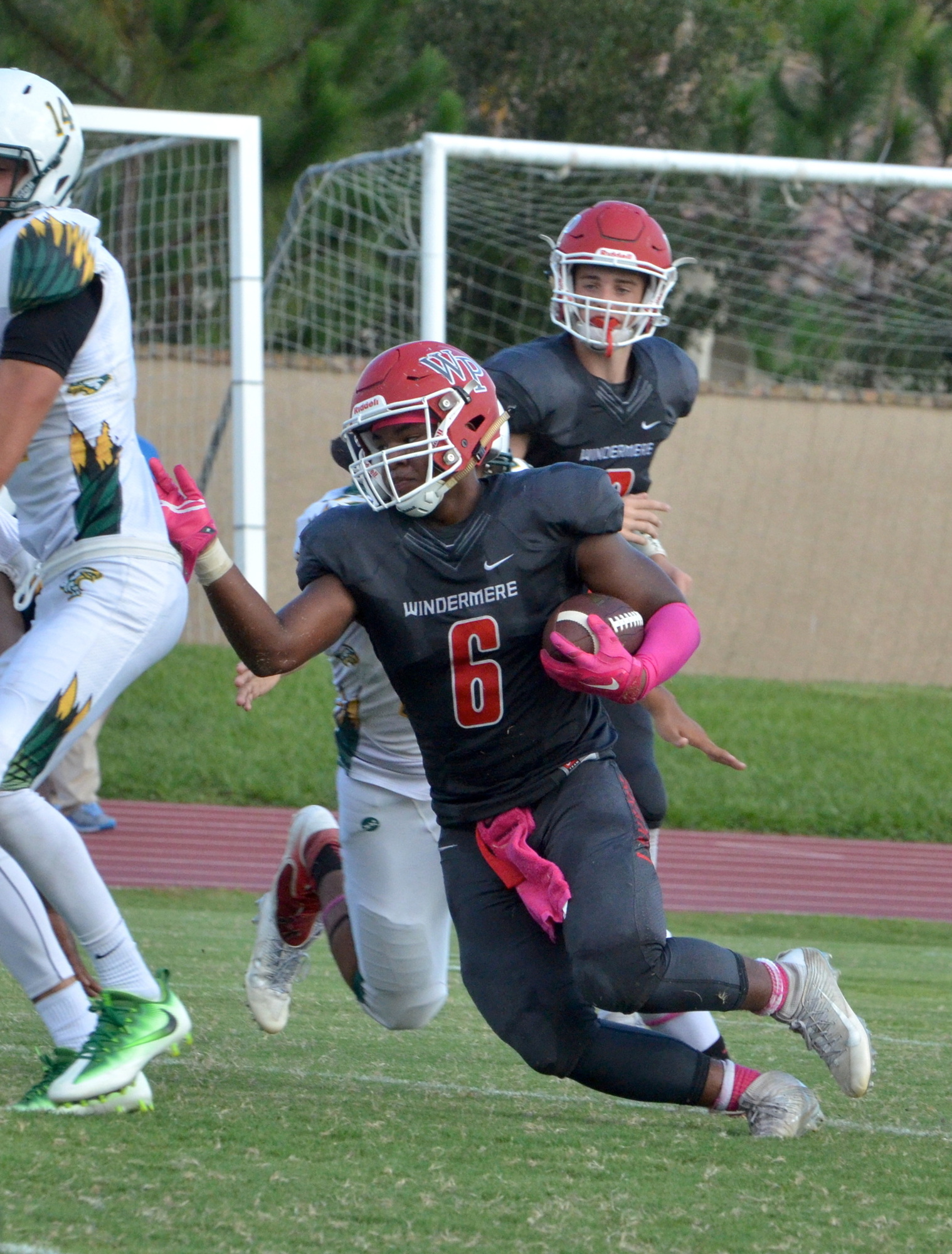 Q-AND-A:
What was it like coming in to the program at Windermere Prep as a junior newcomer?
I didn't play that much my freshman and sophomore year (at Lake Minneola). So this summer I had to work extra hard in the weight room to get faster and get bigger.
What is it like to go from not playing much to being a featured back for the offense and playing defense, too?
It's amazing — it's special. I really didn't think I would get to where I am right now. Because when I was a freshman and a sophomore, I was thinking about giving up, but then this opportunity (at Windermere Prep) came up. It's like a dream come true.
Which victory this season has been the most memorable so far?
The CFCA game because that was for coach (Brad) Ramsey and I scored four touchdowns for him that day.
How have you enjoyed the academic side of coming to Windermere Prep?
I've enjoyed it a lot. It's been tough, but it's worth getting used to and I like the challenge.
What is your favorite class?
Sports medicine — that's what I want to study in college. I want to be an athletic trainer or physical therapist. I just enjoy being in the sports environment and helping people.
Who is the funniest guy on the team?
Probably Robert (Brand).