When James "Buddy" Elmore was hired by the city of Ocoee in July 1972, the population was less than 4,000. When he retired 34 years later, it was closer to 40,000.
It was never Elmore's intention to stay in Ocoee. He was headed to California to build windows for his uncle's glass company, when a neighbor asked if he was interested in working for the city for a few months.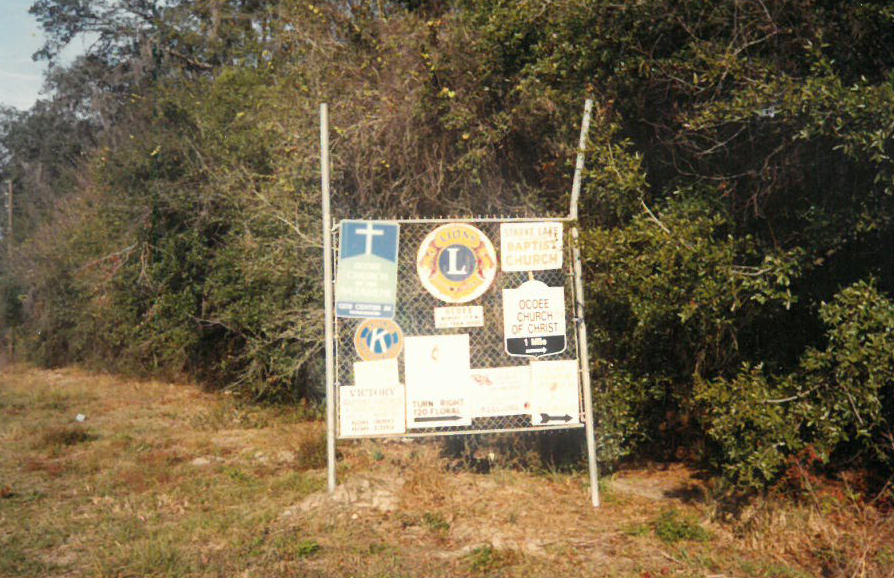 Why not, he figured. He could make a little money and still go to the West Coast.
Elmore ended up making a career out of that two- or three-month gig with the city, and he was instrumental in bringing many of the safety programs to Ocoee when it had none.
LIKE FAMILY
Back then, the Utility Department was simply called the Water Department, and Elmore's job was to read the water meters, change out broken or old ones, fix water lines and perform other general maintenance.
He was always looking for cost-cutting programs and ways to save the city's tax dollars.
After five years, Elmore made a switch to the Street Department/Public Works, and that's where he remained until he retired in 2006.
He worked with people whose names now adorn the city's amenities, such as City Manager John Vignetti (Vignetti Park) and recreation director Jim Beech (Jim Beech Recreation Center).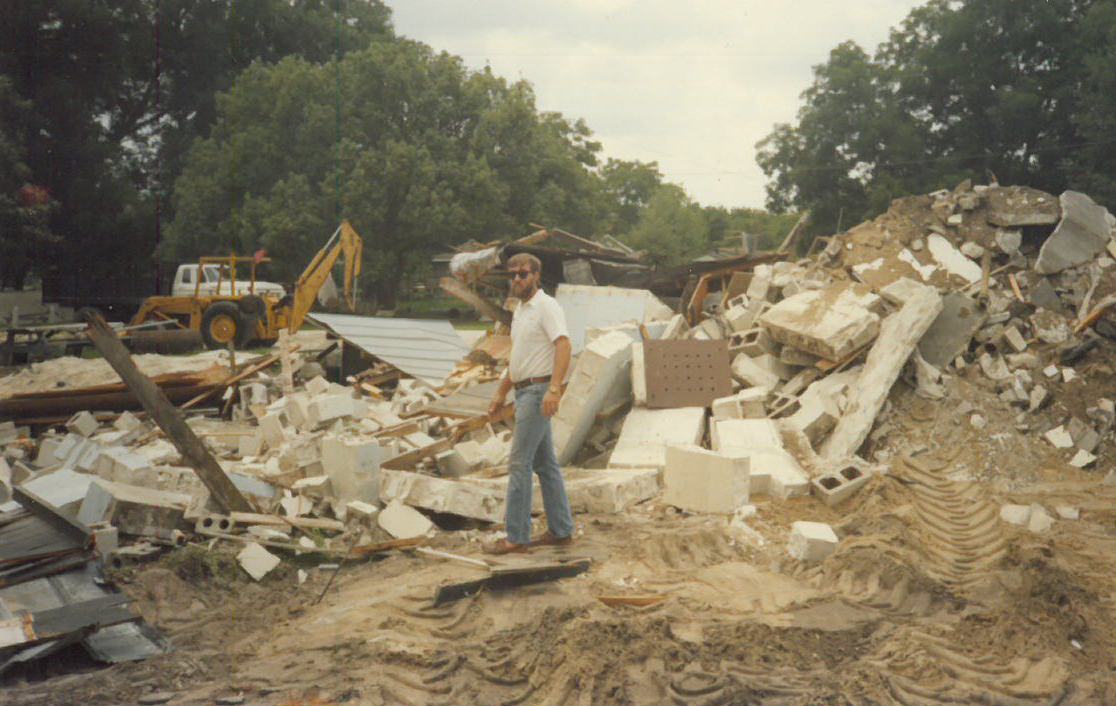 "We were all like family," Elmore said.
He always had a passion for wanting to improve the city. He either organized or participated in countless fundraisers — cookouts and fishing tournaments — for residents in need, such as a paralyzed teen whose father needed a wheelchair ramp for his truck so he could drive his son places.
When the city hosted the March of Dimes WalkAmerica, Elmore served as chairman.
When the city wanted to upgrade its veterans memorial from wood to stone, he and local businessman Tom West initiated fundraisers for the project.
When the city was interested in adding a gazebo to Bill Breeze Park, Elmore was there on the weekends, volunteering his time alongside commissioners and city staff.
TRANSFORMATION
Elmore has seen decades of transformation in the city he loves.
When he began his employment, Ocoee City Hall was in the Marshall Block of downtown McKey Street. The police department had two officers and a dispatcher, who worked out of her home.
The fire department was operated solely by volunteers, residents in the community. There were probably four employees in the water department, and there was no sewer system in Ocoee.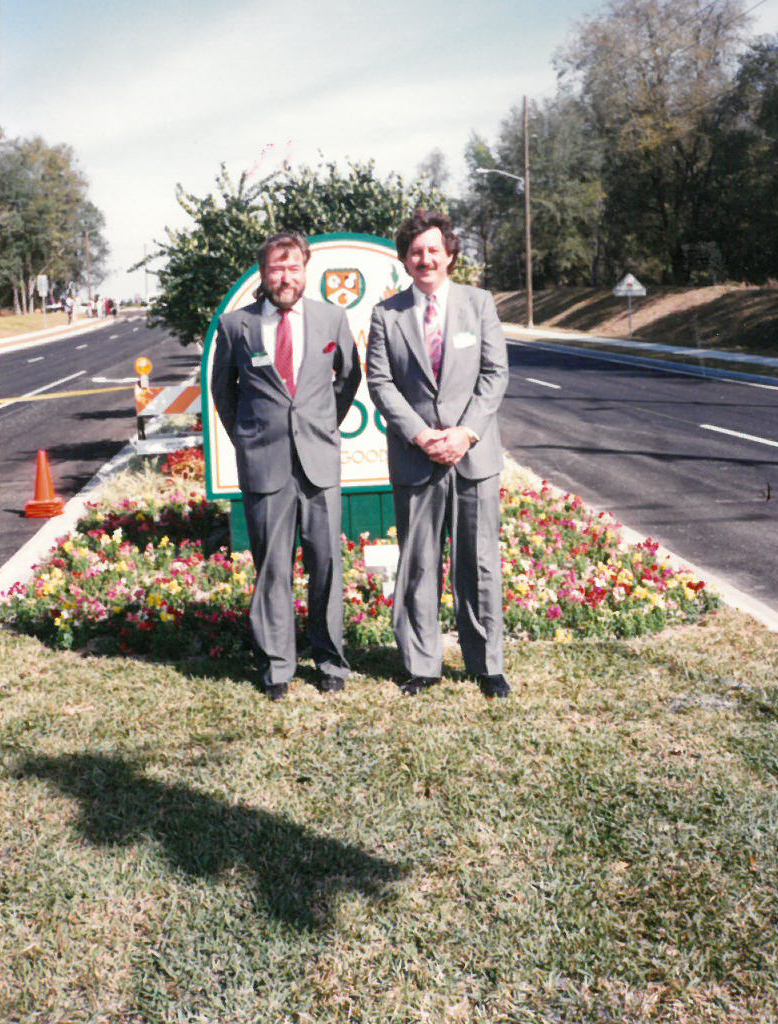 The street department had a handful of employees, and two people worked in City Hall.
The city was poised for growth and the arrival of the West Oaks Mall when Clarke Road — "just a dirt road to nowhere," Elmore said — was widened and paved to give traffic from State Road 408 at West Colonial Drive another route to Silver Star Road. Elmore was involved in that project, as well.
Before the city hired its first horticulturalist, Alice Tate-Barnett, Elmore supervised the care of the baseball and football fields.
He was thrilled when he could save the city money or help obtain county and state funds for projects. When Starke Lake was named one of the Fab Five Lakes in the state, Ocoee received monies to build the dock and install pavers to avoid lake runoff.
When the city wanted to hire a welder to create street signs, Elmore decided they could be built in-house to save money.
"We built every one of them," he said. "They are still hanging there on Bluford (Avenue) and McKey (Street)."
Elmore is especially proud of his work with the parks and paving projects.
"My whole vision was that we had a sidewalk that you could walk from one end of the city to the other and into Winter Garden and Pine Hills on the other side," he said. "It's kind of like the West Orange Trail before it came in."
Anything having to do with helping the environment was important to him, too.
"We've got to clean up our tracks when we leave this earth," he said. "To me that means a lot for our generations to come. … It goes back to the Indians. If you do not have water, you cannot survive."
HOME IS WHERE THE HEART IS
Elmore said his grandmother was a full-blooded Cherokee.
He spent much of his time as a child hunting for Native American artifacts in Lake Apopka and the St. Johns River. Many of those arrowheads and other pieces are stored in his home museum. He also was part of a group of people that unearthed and preserved an ancient pine canoe.
Elmore lived in Plymouth before moving to Ocoee in 1968 and graduating from Ocoee High School.
He grew up on Lyman Street near Bluford Avenue and recalls Lillian Maguire pulling weeds from her flowerbeds out by the road in front of what is now the Withers Maguire House.
"I'd stop if I had time," Elmore said. "I was brought up to do that. If you see your neighbor needs help, help them. It always comes back to you. If you help your neighbor, and they help their neighbor, imagine if everyone did that. Wouldn't it be a beautiful place?"
Now a resident of Clermont, Elmore continued to serve his community by being elected to the Board of Supervisors of the Lake Soil and Water Conservation District. He later served as chairman.
He's quick to point out, however, that his heart still belongs to the city of Ocoee.
"I feel like I've done a lot for the city," he said. "My life was the city, 24/7. That's the way it was. And it still is. It's my city. My heart is still there in Ocoee."
 Contact Amy Quesinberry at [email protected].