For Windermere couple Michael and Hannah Ammar, their jobs never feel like work — in fact, they're full of magic.
Michael Ammar is a close-up magician — named in 1999 as one of the most influential magicians in the 20th century by "Magic Magazine" — and Hannah is a fourth-generation magician.
A KNACK FOR MAGIC
Michael has won numerous awards from the International Magic Awards and the Academy of Magical Arts and is often referred to as one of the best sleight-of-hand magicians in the world.
But magic wasn't always his career goal. Before trying his hand at it in college, he was going to school to study business and eventually take over his family's restaurant. He became close with his mentor, Canadian magician Dai Vernon, who was known for sleight-of-hand technique. 
Growing up in West Virginia, Michael Ammar was initially unsure about his prospect of competing with other magicians. But after becoming the second American in the 45-year history of Switzerland's World Congress of Magic to win the Gold Medal in Close-up Magic in 1982, it became apparent that he might have a knack for it. 
"I got the gold medal at that event, and only two Americans had ever done that before so I felt like, 'OK I've got something here and I should play this hand out,'" he said. "It turned out to be a good idea. I worked out a deal with my family — give me two years and if I can do magic, I will, and if I can't, I'll come back to the restaurant."
But magic had grown into a passion, and the more time he spent with it, the better he got. Slowly, his reputation grew, and he even appeared on "The Tonight Show with Johnny Carson" and "The Late Show with David Letterman."
"I just loved magic and loved the experience and remembered seeing a few tricks growing up and loving that," Michael said. "The truth is it's a really special gift you're giving someone, that amazement. … It's an intellectual delicacy, and it's nice to have that gift."
He and Hannah met at the Academy of Magical Arts Award Show. Hannah is a fourth-generation magician — the daughter of magician Frances Willard and granddaughter of magician Harry Willard, who performed as "Willard the Wizard" — and was a student at the time. Her family often joked that they were terrified she was going to marry a doctor or lawyer, but not a magician.
"I'm the daughter of a magician, so I was born into magic, really," Hannah Ammar said. "My grandfather and great-grandfather were also magicians. My mom would do shows and have my brother, sister and I dress up as elves and be her helper on stage. We were doing what she did as a child — she had to help her father on stage.
"When I went to college I wasn't thinking about magic at all," she said. "I was a student earning my degree, and my mom invited me to the Magic Castle awards show one year for spring break. That's where I met Michael."
A MAGICAL TEAM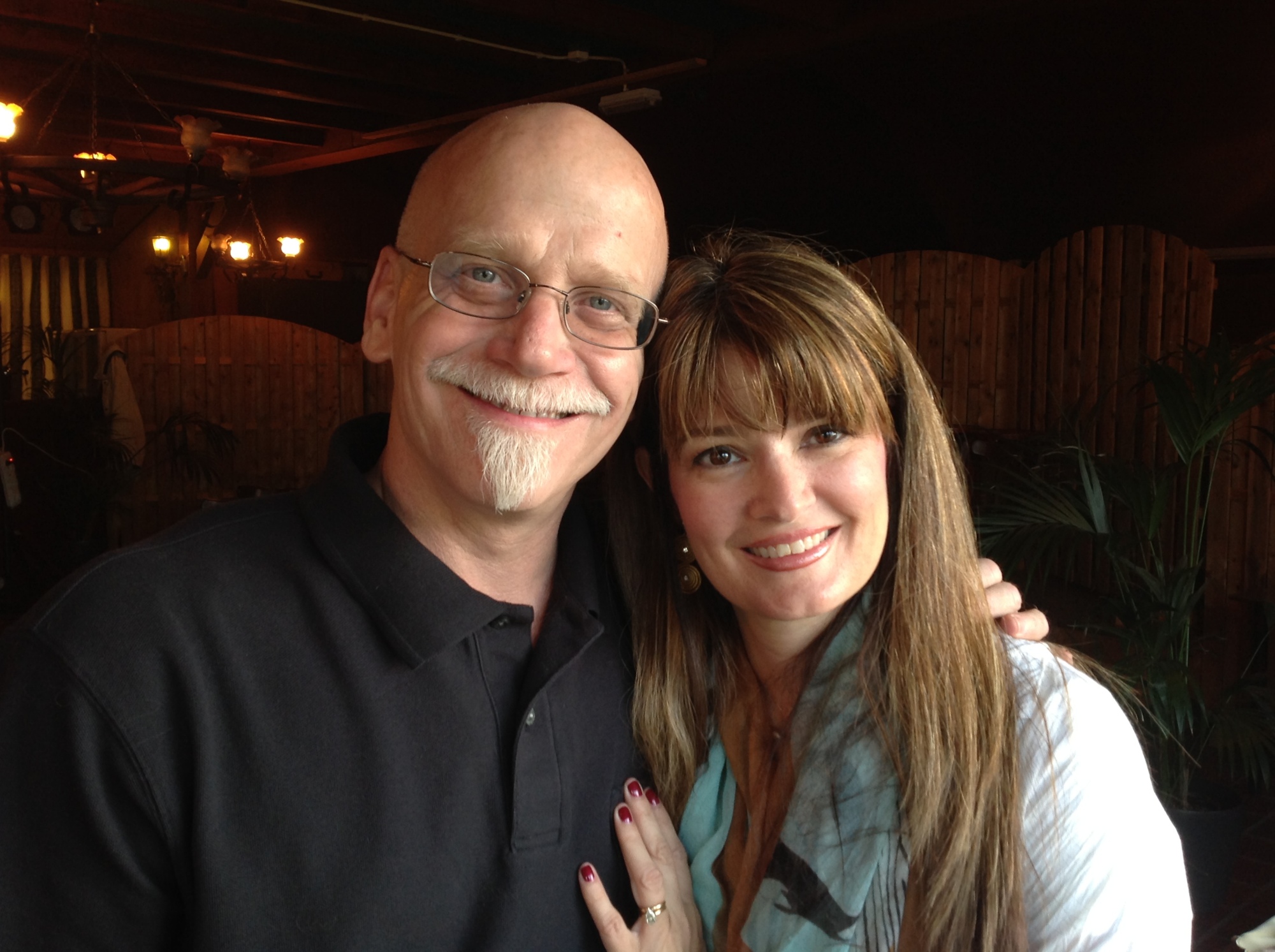 The two sometimes perform magic together, but Hannah prefers to stay behind the scenes. In 2010, according to his website, the two began stage performances of "The Spirit Cabinet," a mysterious Victorian illusion dating back four generations in Hannah's family. Before they had children they traveled the world together for performances and business trips. 
"The truth is it (magic) is a really special gift you're giving someone, that amazement. … It's an intellectual delicacy, and it's nice to have that gift." — Michael Ammar
Even though Michael still travels for portions of the year performing or teaching, they're able to continue to work together. Hannah handles the graphic design, illustration, developing his websites and managing his product line.
"Michael is the performer and creator — he's the mastermind on the technical aspects of magic," Hannah said. "I'm kind of the jack of all trades. If he needs a video or website, I learn how to create that. If we need a product developed I have to source things. It's kind of a fun challenge — it's always different. To work at home it gives us a lot of freedom — when our kids have something going on, we can go to it. It's nice to have the flexibility."
Michael remembers how much harder it was to find the secrets and learn the magic back when he was first starting out as an aspiring magician. The difference today is that it's readily accessible. And now, the mentee has become the mentor: Michael has written more than one dozen books, published a magic magazine, and produced three audio cassettes and more than 50 magic videos and DVDs.
"It's like a quantum state where it's secret but not secret at the same time," Michael said. "It's covered by a billion other things if you're not interested, but if you're interested, you can find out anything. It's all out there. (Back then) you really wanted to take your secrets to the grave. This is what I get to do — this never feels like work."
And although Hannah likes to be behind the scenes, she never grows tired of watching her husband perform.
"Michael's sleight-of-hand was new to me when I met him," she said. "Really I appreciate (magic) as a spectator more. I like watching the audience respond to it — for me, that's the thrill."