WINTER GARDEN The bats for the West Orange Warriors kept the statistician busy at Heller Bros. Ballpark Tuesday night, but — once again — it was the pitching and defense for the Warriors that paved the way to victory.
West Orange (26-3) got six strong innings out of East Carolina signee Cole Beavin in a 9-1 victory over Lake Brantley in the FHSAA Class 9A Regional Semifinals.
"Cole went out there and gave us a strong outing," head coach Jesse Marlo said. "The bats came alive, gave him a little cushion and it was smooth-sailing for him from then on out."
Allowing just one run, Beavin was buoyed by another strong night at the plate for the Warriors.
Standout senior Chris Seise went 3-for-4 with a pair of triples for West Orange, while Noah Hughes added two doubles and three RBIs and senior Bobby Head blasted a home run in the third.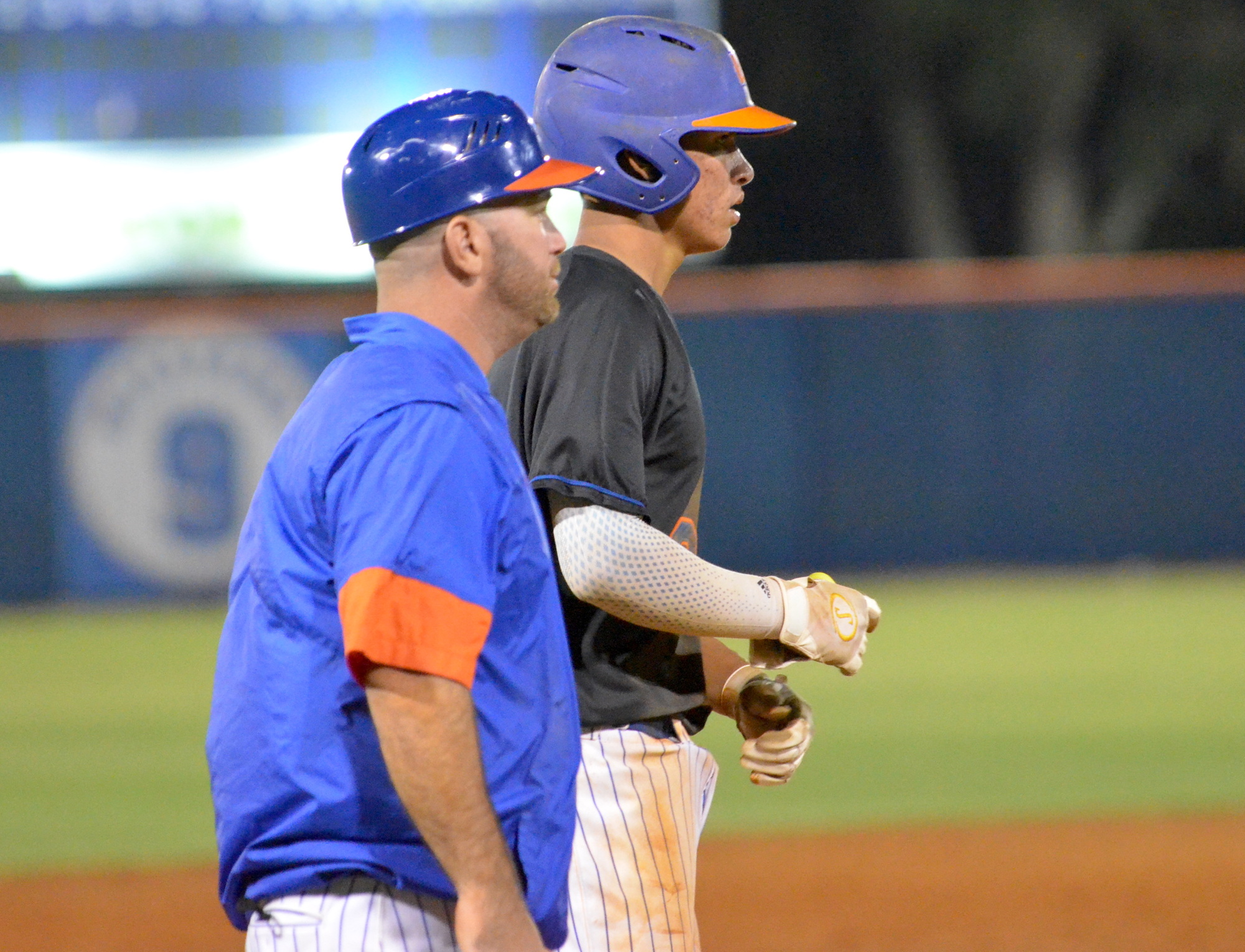 "The offense definitely helps," Marlo said. "Having a guy like Chris Seise in the lineup, especially when he does what he did today ... that breeds confidence for the rest of the team."
With the win, the Warriors advance to the regional championship May 23, where they will have a rematch of last season's regional final against Orange City University — and Titans ace Logan Allen. The last time the two teams met, West Orange topped University 3-0 to advance to the Final Four for the first time in program history.
"This is kind of what we had circled on the calendar — we figured we'd get Logan Allen," Marlo said. "The good news for us is we know how to prepare for him; we seen him last year. ...  The negative is he's a really good pitcher."
For updated brackets, visit FHSAA.org.
Contact Steven Ryzewski at [email protected].