When Rahsaan Lewis arrived on campus at Windermere Prep as a junior, he had come to join the budding basketball powerhouse the Lakers are building.
Quietly, though, football coach and Athletic Director Jacob Doss hoped Lewis — whom Doss describes as the fastest person he has ever seen on a basketball court — would come out for Windermere Prep's football team, too.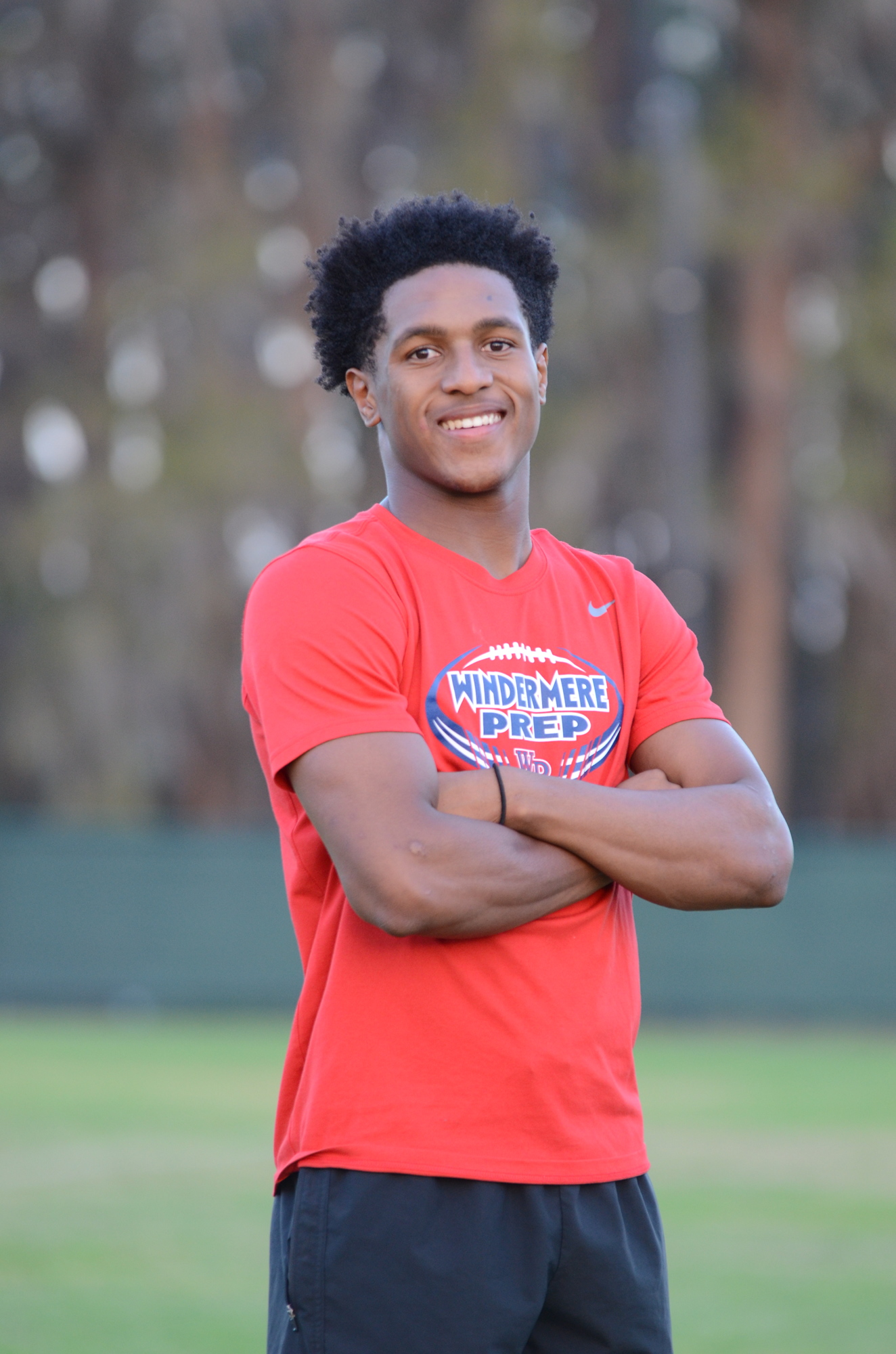 Before an injury his sophomore year of high school, Lewis had played football his entire life, in addition to basketball. 
Some would say the game is in his blood. After all, his father — Ray Lewis — is one of the greatest linebacker to play the game.
The signs were there. During the fall of 2016, Lewis would pop into Doss's office to watch film with him, marking the first sign. Lewis coming out for some of the Lakers' 7-on-7 work during the summer of 2017 was the second.
And then, finally, during preseason camp this fall, there was Lewis — standing on the sideline with a pair of cleats on and ready to return to the football field.
"We had our preseason camp and a couple days go by … he came down on a Monday and he had cleats on and said, 'Coach, I can't stand it anymore — I want to play,'" Doss said.
And play he has.
Lewis had the second highest all-purpose yards total (841) on the roster this fall for the SSAC Runner-up Lakers (10-1). Between roles as a kick returner, slot receiver and defensive back, he scored 13 touchdowns, caused five fumbles, recovered two fumbles, picked off one pass and was the second-leading tackler for Windermere Prep with 75 on the season.
All of his success this fall on the football field went to underscore the fact that, although he had focused on basketball and had not played football since his freshman year while he was at The First Academy, neither sport had ever truly eclipsed the other in his heart.
"It was kind of just an angle I took, because I've always liked to be different," Lewis said. "But I've always had the love for football. That's why I came back out, because I missed it too much."
Part of the reason Lewis did not play football as a sophomore and a junior was because of injury. Given the number of Division I college basketball programs seeking his signature on a National Letter of Intent, caution for an injury would have been an understandable reason not to play football again as a senior — but the desire to play again was too strong.
"I just love the sport … the only reason not to play was my injuries," Lewis said. "I want to live with no regrets, and I didn't want to graduate high school and be like 'Dang, I should have played.'"
Doss and his staff tried to work Lewis into the fold slowly, but his play on the field made that all but impossible.
"The first time he touched the ball was on a punt return — he goes 80 yards for a touchdown," Doss said. "His play speaks for itself — you can't take a kid like that off the field."
Lewis consistently was a game-changer for the Lakers during a season in which the team played in its second Florida Bowl — the championship game of the Sunshine State Athletic Conference.
Furthermore, Doss said the two-sport star was an excellent example to his teammates.
"He knows how to be a leader," Doss said. "Kids immediately gravitate toward him."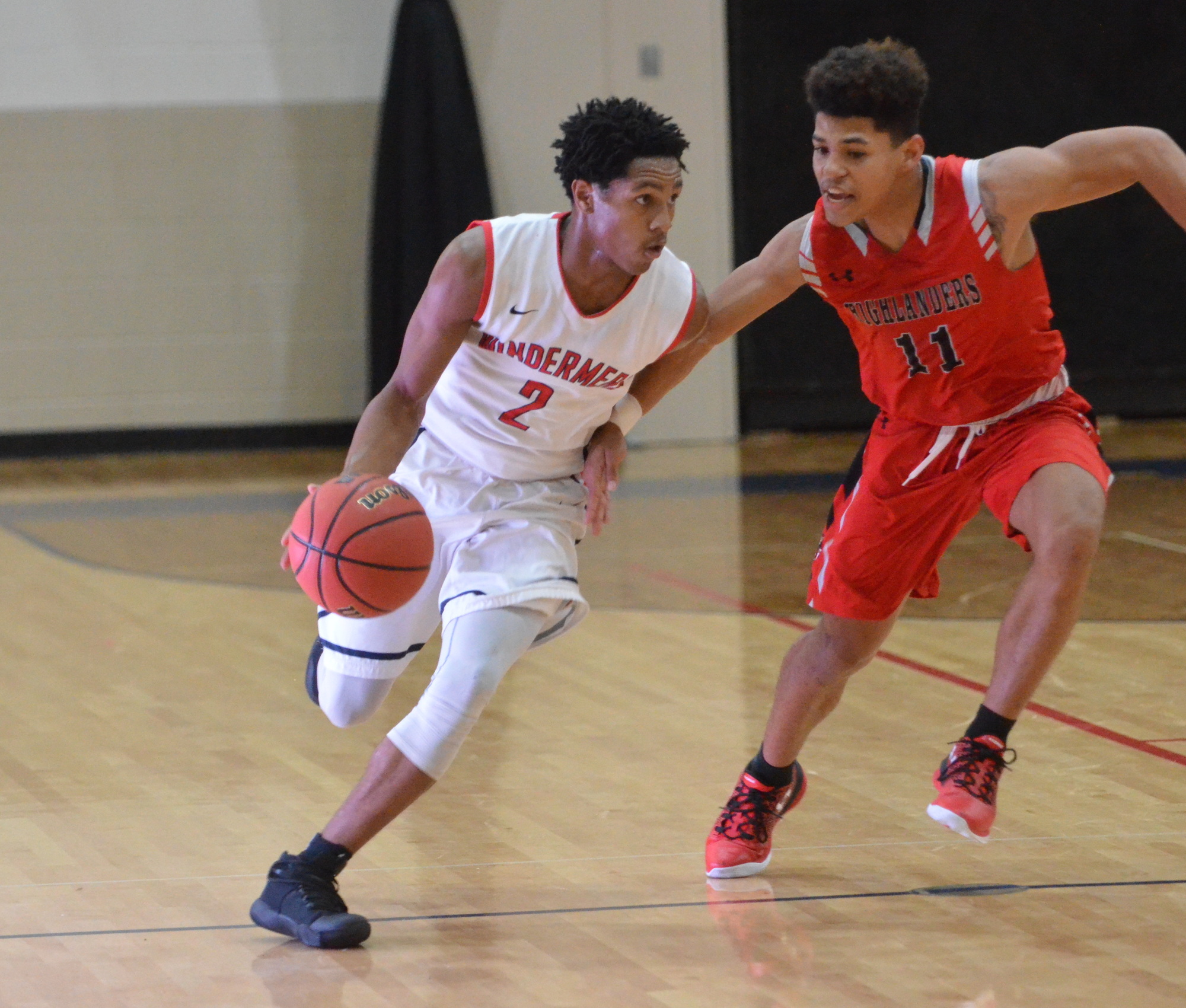 The end of football season came with the Lakers' defeat in the Florida Bowl at the hands of St. Stephen's, so Lewis — who had continued to privately train for the upcoming basketball season — will look get up to speed with his hoops teammates.
His strong play on the football field has opened a possible new avenue for the senior, though. Where he once figured it was college hoops was the path for him, growing interest from college football programs who have seen some of his game film from this fall may complicate the matter in a good way.
Beyond that, Lewis is eager to let his play on the hardwood show some of the upper-echelon college basketball programs that have yet to express interest that he deserves a look.
"I've always felt like I have something to prove," Lewis said. "One, obviously because everybody tries to compare me to my father. But also because of my height — many coaches have told me that directly. They say, 'We love your game, we love this and that, but your height.'"
Lewis also wants to win a championship.
His varsity career has been full of successes — two state semifinal appearances with the TFA basketball team and this recent run with the Lakers football team — but he is eager to go out on top.
"I've always been right there," Lewis said. "I think we (Windermere Prep's basketball team) have a great chance to do it, so I'm ready."