When high heels adorned with gum drops and purses decorated with modeling chocolate hit the runway, it brings a whole new meaning to the phrase "have your cake and eat it, too."
Edible fashion is a real thing, and The Americas Cake Fair is bringing it to Orlando — New York-fashion style. 
The Sugar Art Fashion Show is returning to the Orange County Convention Center Friday, Oct. 13, to wow guests in attendance with extravagant outfits and costumes made almost entirely of edible piecework. When the models hit the runway, the edible art is immediately brought to life. 
It's something that those in attendance will literally eat up, said Food Network star and Orlando resident Emily Ellyn.
"You'll feel the magic behind the scenes, because it permeates the whole show," Ellyn said. "Everyone is excited to be there, to learn, to collaborate. This business is not cutthroat. It's literally sweet. You're working in cake and confections and learning from one another."
Ellyn got involved with the fashion show during its last run, when a friend connected her with Kevin O'Reilly, president and CEO of cake-fair producer Satin Ice.
"This fashion show is well done, like a New York runway," Ellyn said. "(Stylist) Melanie Pace and I will come in, there will be fashion banter, and we'll explain the rules. ... Artists have picked a movie and they're going to show a clip from the movie. They take those components and music behind it and create this outfit that these women are wearing and walking down the runway with."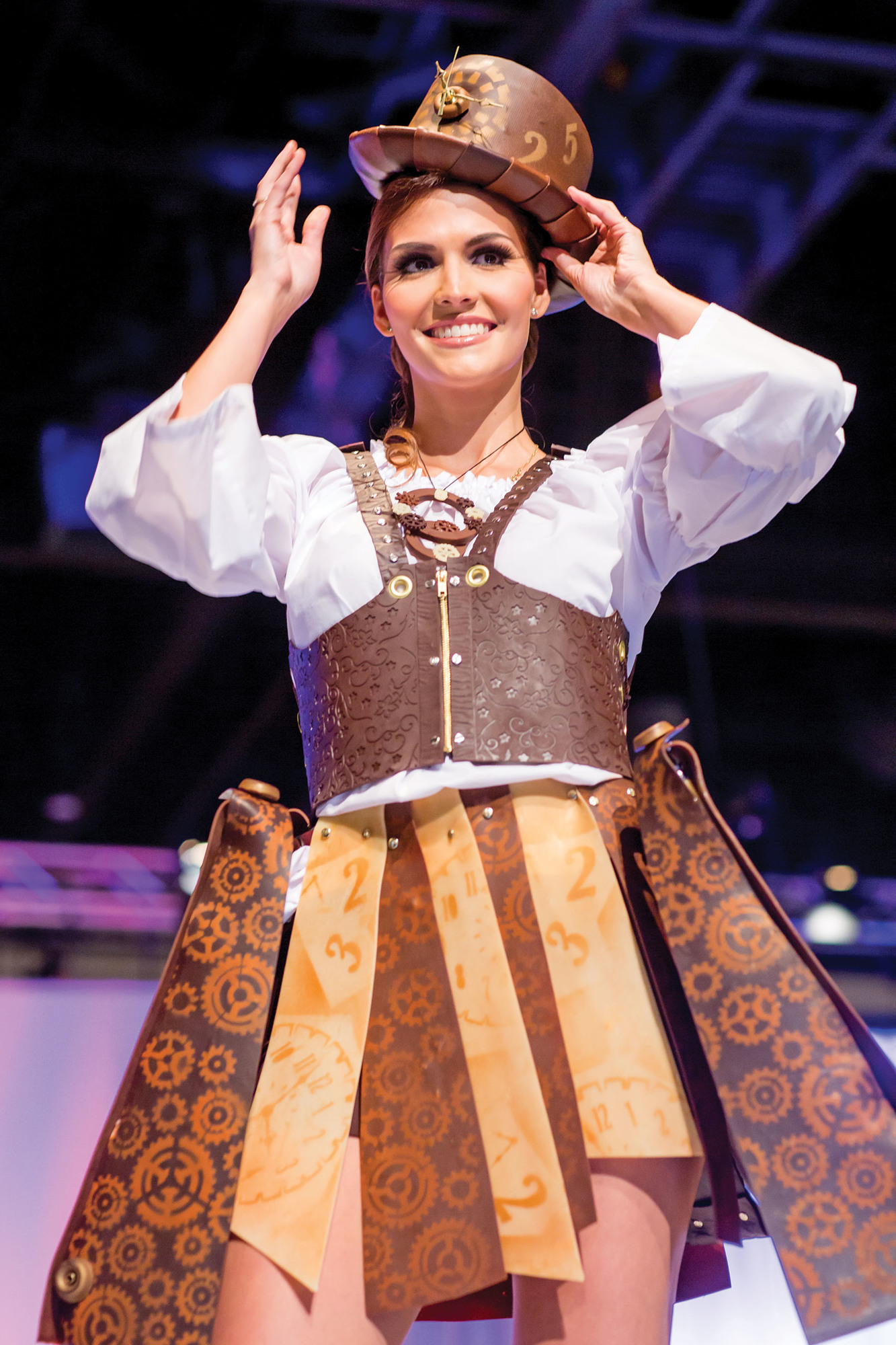 While some non-edible components are necessary and permissible, the majority of each outfit is made entirely of edible material, such as chocolate, sugar and edible Flexique fabric. 
"What it really comes down to is the appeal, and the excitement behind the show is knowing this is going to be a legit fashion show," Ellyn said. "The designers are going to be amazing and the outfits stunning, but the added element that it's made out of edible material is mind-blowing."
CONFECTIONARY CREATIONS
Dressing models in edible outfits is a delicate, time-consuming task — especially if wardrobe malfunctions and chocolate melting on the runway are to be prevented.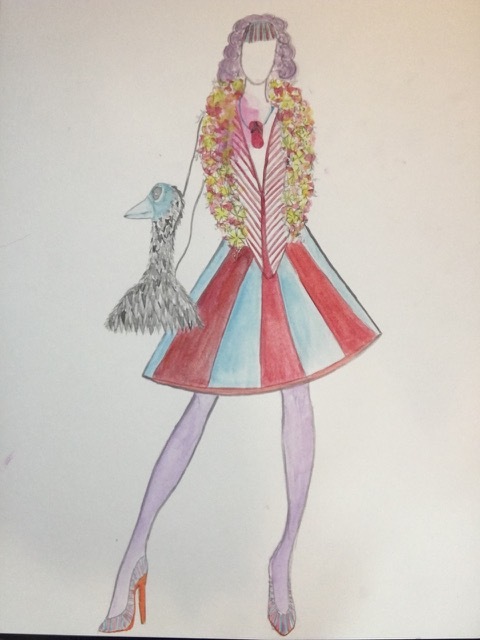 Ashley Holt is a pastry chef, former model and cake artist who lives in Brooklyn, New York. She also runs her own business, Sugar Monster Sweets. 
She and fellow cake artist Joshua John Russell — Atlanta-based corporate pastry chef of "in2food" and host of YouTube show "#ManAboutCake" — are coming to Orlando to display the costume they've been working on for the show based off the film "Priscilla Queen of the Desert."
"It all starts with the idea and the concept of what we want to make," Holt said. "Through reverse engineering, you find a way to make it possible, and sometimes that's the hardest part because you come up with a grand idea and you think, 'How am I going to pull this off?'"
The two pulled the inspiration for their costume from different scenes in the movie. They are working on a large boa made out of wafer paper flowers, and the model's clutch will be fitted with an ostrich head made of modeling chocolate, based off one scene in the movie with giant ostrich heads. The rest of the outfit includes a striped bodysuit with a hoop skirt, a purple wig and purple pantyhose.
"It's going to be so much fun," Holt said. "Working so hard on a project, having this vision in your head and seeing it come to life — especially on someone — it's a piece of art that will be worn by someone, and I'm looking forward to that."