If you're a senior enjoying retirement and looking to get in touch with your creative side, Central Florida Community Arts might have something for you through its Arts in Action Program.
The Arts in Action Program offers classes in singing, dancing, storytelling, acting and more to healthy seniors. Classes run for 10 weeks each season and are $35 per course. Scholarships are available for those who might need financial assistance. 
The program is open to beginners looking to try something new or experienced individuals looking to stay active in their artistic endeavors.
"The program was designed for people ages 60 and older — who are healthy, aging adults — to experience the arts in an accessible way," said Matt Heim, senior director of marketing and communications for CFCArts."They all start at beginner level. … If you've never tried one of these things — if you've never tried singing or playing an instrument or you've never danced in your whole life or anything like that — you can start even at 60 and older because (classes are) truly beginner level." 
The Arts in Action program has been around for about a year, and Heim said the program is made possible through a grant awarded to CFCArts by the Winter Park Health Foundation.
"This program came about through the Winter Park Health Foundation," Heim said. "The idea really came (about) because a lot of our other outreach programs and arts and wellness programs are for people who may have a physical or cognitive disability or ailment or disease. This (Arts in Action Program) is really something to make sure people who are healthy remain active and healthy in the arts."
Heim said Arts in Action offers a wide selection of classes offered in different locations in Maitland and Winter Park. Class locations include the Maitland Senior Center, Maitland Library, Winter Park Center for Wellness and Westminster Winter Park.
Each class is taught by a professional or semi-professional artist to ensure program participants learn from the best, said Leah Porrata, senior director of Education and Outreach for CFCArts.
"Each of our 10-week courses (is) taught by a master teaching artist, so we have some really wonderful, fantastic professional and semi-professional artists who are out in the community teaching these courses," Porrata said. "People love our teachers. That's the No. 1 thing we always get good feedback about is our educators. We have teachers who are trained specifically in teaching senior populations."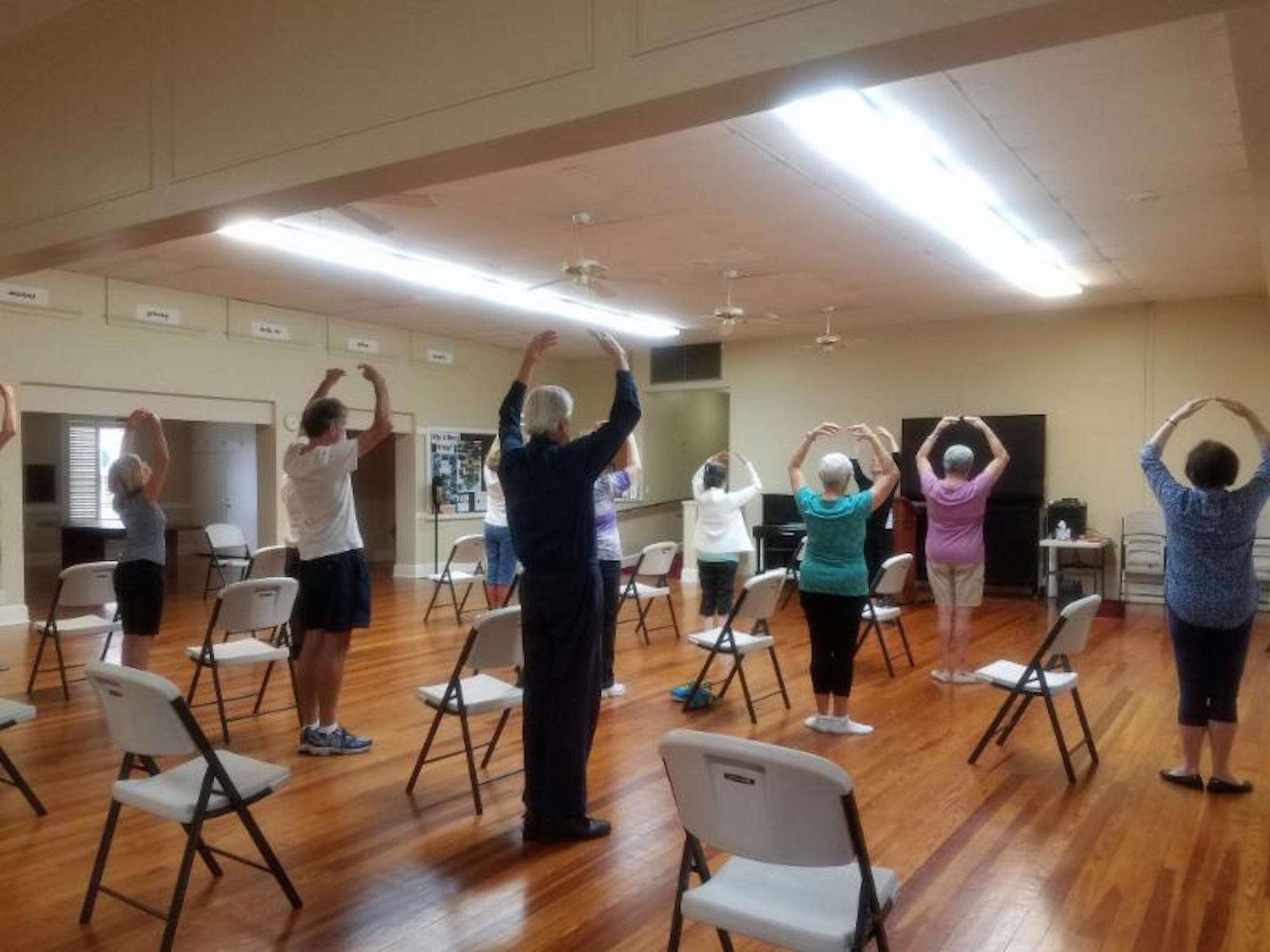 Of all the different classes offered through the Arts in Action Program, dancing has been the most popular. Dancers typically learn contemporary/modern techniques, and each class is tailored to participants, Porrata said.
"The dance classes are our most popular classes," Porrata said. "They're all formulated around the (class') population, so there's always modification so that if you can't do something, there's another alternative move that you can do that doesn't make you feel like you're sticking out because it still matches with the choreography. And they're really fun. 
"It's all about the joy of dance and movement, and it's not scary and intimidating, but it's also not too easy or simple," she said.
Porrata added that at the end of each 10-week course, participants are given the opportunity to perform; however, performances are not mandatory.
"We end (each class) in an optional, but encouraged, final recital," Porrata said. "We never force anyone to do anything, but we find that most of them do want to participate and perform."
The Arts in Action program is just one of many programs offered at CFCArts. CFCArts offers a number of programs for individuals of all ages and skill level. 
For more information about the Arts in Action program or others, visit cfcarts.com.