As Robb Karbowsky watches his guys hit the mat, questions abound in his head as he decides on who fits where on the team.
As the first-year head coach of the boys wrestling team at Ocoee, Karbowsky works with this rag-tag group of kids in front of him who are doing their best to impress.
For a man taking over a program looking for stability, Karbowsky takes all the help he can get from them.
"I was one of the few left that knew anything about wrestling, so I kind of got positioned by fire," Karbowsky said. "It's been a challenge, but I have a good group of returning kids — a couple of seniors who are the base of the team, and then we recruited a couple of football players and linebackers. There's a ton of potential."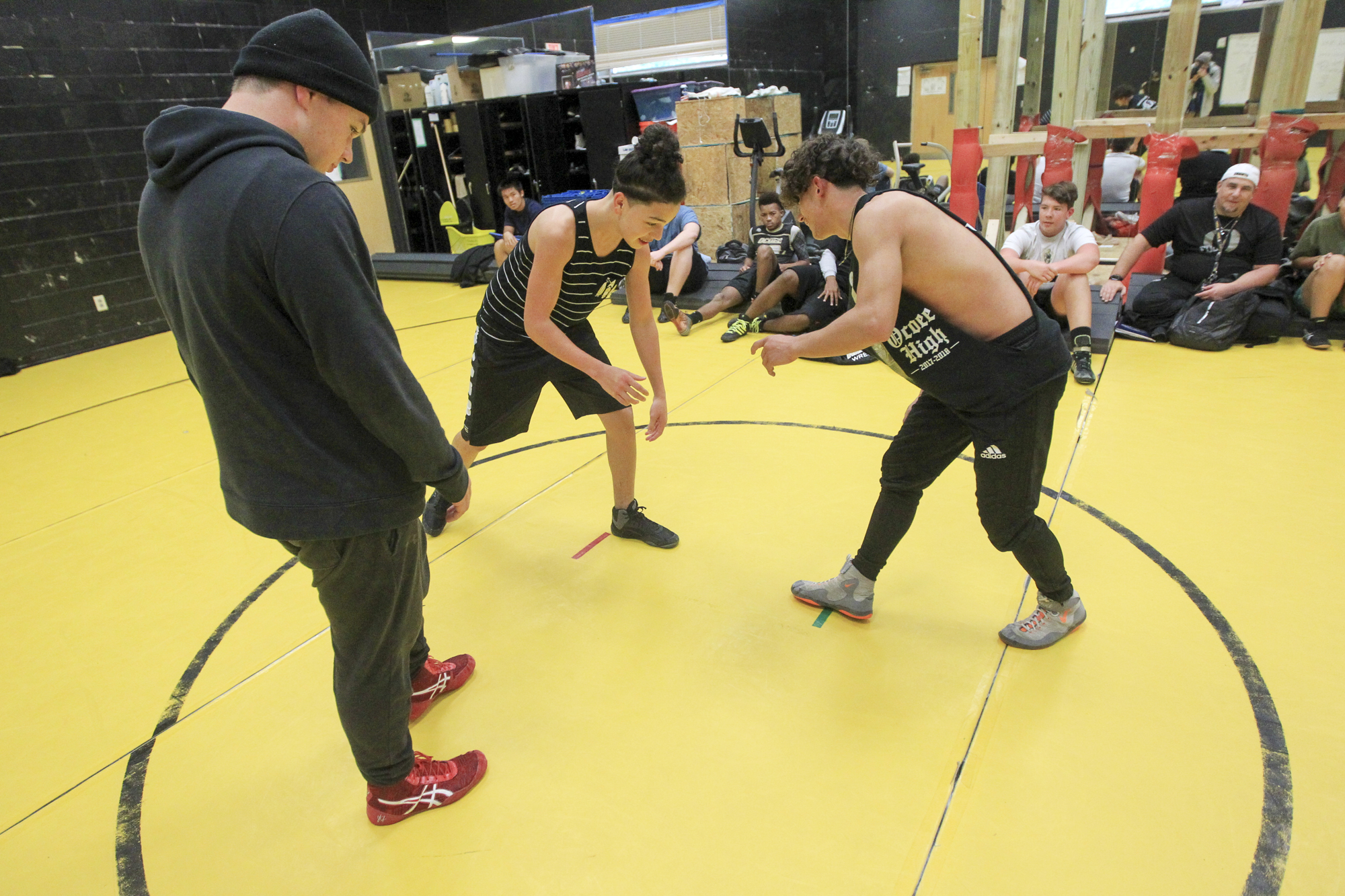 Ocoee Athletic Director Bill Alderman approached Karbowsky one day during football practice about possibly taking on the responsibilities of leading the wrestling team.
At first he was hesitant, telling Alderman to hang tight while he made phone calls to others to see if anyone was interested. But after he could not find anyone, Karbowsky decided to take matters into his own hands.
Growing up in Pennsylvania, Karbowsky had wrestled in high school, but that was his only real experience in the ring himself. The other experience he had was through his son Korey — a junior on the team — who had been wrestling all of his life. He developed his training methods by watching his son's matches and practices.
"I never coached with his club, but I was always watching them practice — watching how they drill and how they do it," Karbowsky said. "It's pretty much the same everywhere you go."
Although he has some experienced wrestlers on the team, such as Korey, Karbowsky started right out of the gate with a big dilemma: He hardly had a roster.
With so few returners available, Karbowsky hit the "recruiting trail" around the school to find whoever would be willing to join the squad. As a coach on the football team, Karbowsky started with the easiest route by grabbing some of his own players.
Players such as freshman linebacker Eric Gilreath, senior nose guard Omar Torres and sophomore middle linebacker Keilan Baker took up the call and helped build Karbowsky's squad.
Part of the enticement for the football players who joined, Karbowsky said, was that they actually would be helping develop their game on the mat.
"Every time I've seen a kid come out to wrestle, and then come back to play football, they always come back the next year way better tacklers and are more aggressive," Karbowsky said. "There's no helmet in wrestling, so they're not leading with their head — they're learning how to tackle and how to drive through their tackles on takedowns."
While the new additions brought on by Karbowsky's recruiting efforts will help, the team's strength will come from the core group of returners, especially Herman Gomez.
Gomez, a four-year starter on the wrestling team, is the leading force to whom Karbowsky will look to help guide the team forward through the new season.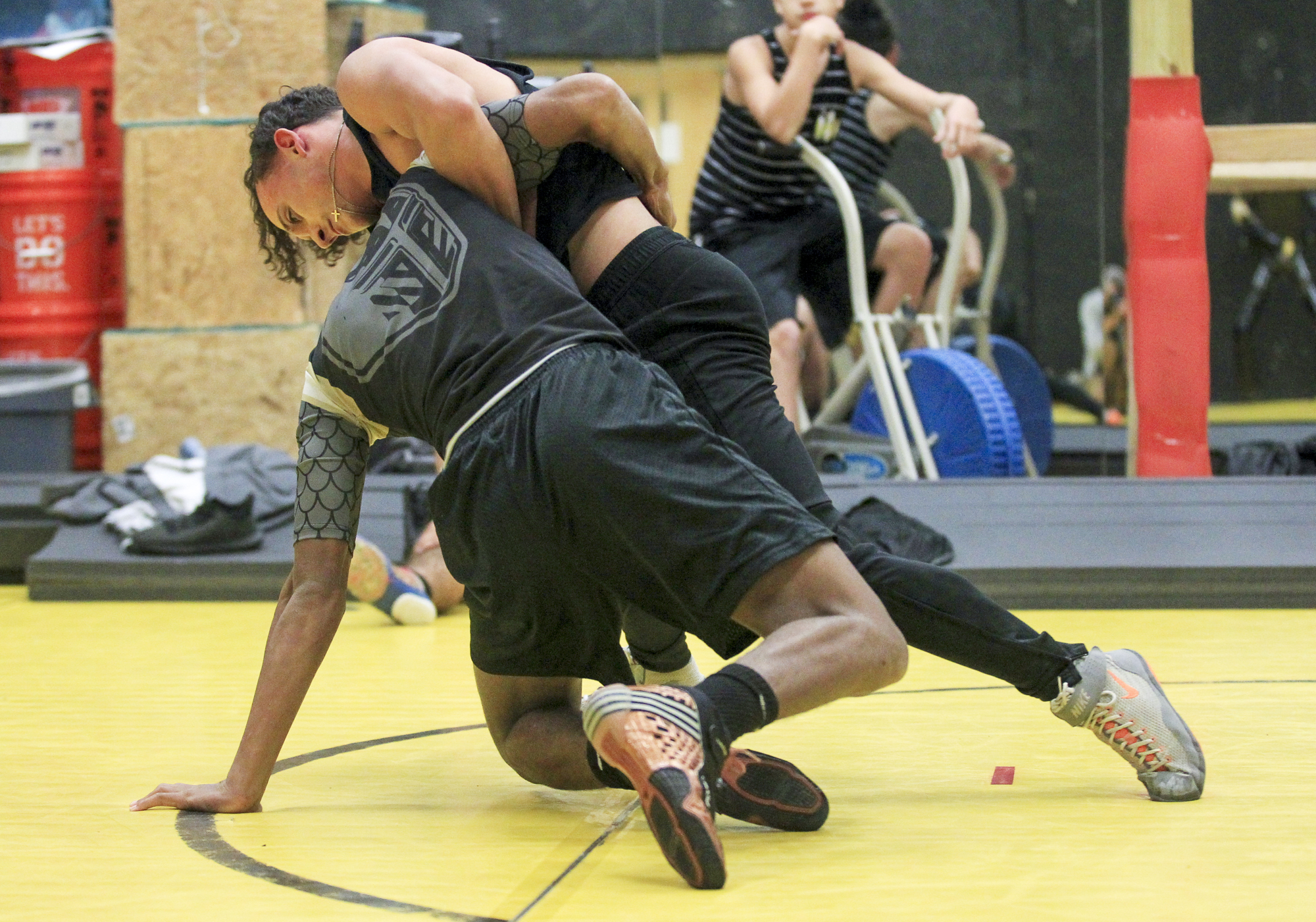 "He's 126 (pounds), and he has a really good chance of making  it to states and making some noise if he gets his weight right and gets prepared well enough," Karbowsky said. 
Others, such as senior Tyson Terry (182-pound weight class), Nick Duncan (285-pound weight class) and David Ortiz (170-pound weight class) also will be key cogs in the Knights' wrestling machine.
Along with overseeing the team in practice and on the mat for matches, Karbowsky is working to help fund the different aspects within the program — he himself bought shoes for several of his athletes.
Karbowsky also is hoping to eventually put a stronger infrastructure into place by placing wrestling programs into middle schools. 
"I'm excited about the upcoming year for Ocoee," Karbowsky said. "I live right down the street — I'm Ocoee through and through."