OCOEE  It has served as an auto shop, a storage unit and more.
And now, the building at 101 W. McKey St. is home to Ocoee's brand-new nano brewery — Toll Road Brewing Company.
The brewery officially opened June 27 after having been in the works since January 2017. Co-owners David and Donna Strickland, Russ Balazs and mother Nancy Balazs and Duane and Melissa Morin have been working tirelessly to bring their vision to life.
"David and I have been brewing for about 13 years; Russell's been with us for the last few," Duane Morin said. "As home brewers, we were like, 'I wonder what it'd be like to own a brewery.' My sister lives in San Diego, and I was visiting her every year and we were going to the huge breweries and the smaller breweries. … I started visiting those smaller breweries and realized if you budget right you can open a smaller one. I came back, talked to them and said, 'What do you think?' And we made a run for it."
As microbreweries and tap rooms become popular places to gather, the group knew it was time to combine their passion for brewing with business. 
"Our initial idea was a small neighborhood brewery, more hyperlocal," David Strickland said. "Part of the fun and experience of craft breweries in general is going and being in the place where the beer is made, so that's kind of what we're trying to achieve."
The group initially hoped to have Toll Road open around the time of Ocoee Founders' Day last year but had experienced a few setbacks. The brewery is open now, but the owners currently aren't able to serve their own beer on tap because the glycol chiller necessary to the process has been delayed in delivery.
"Everyone's been incredibly understanding about our beer not being on tap," Morin said. "We didn't want to disappoint anybody that came in expecting it. …Getting (the chiller) installed and up and running will take a little bit longer, and we'll be able to fire up the big system. Until then we'll be brewing on our small, half-barrel system."
In the meantime, Strickland said, they are trying to offer many Florida-centric beers and feature breweries from around the state in various styles. From ciders and lagers to ales and IPAs — and even wine — they aim to offer something for everyone. The menu rotates often, so there is always a different beer on tap.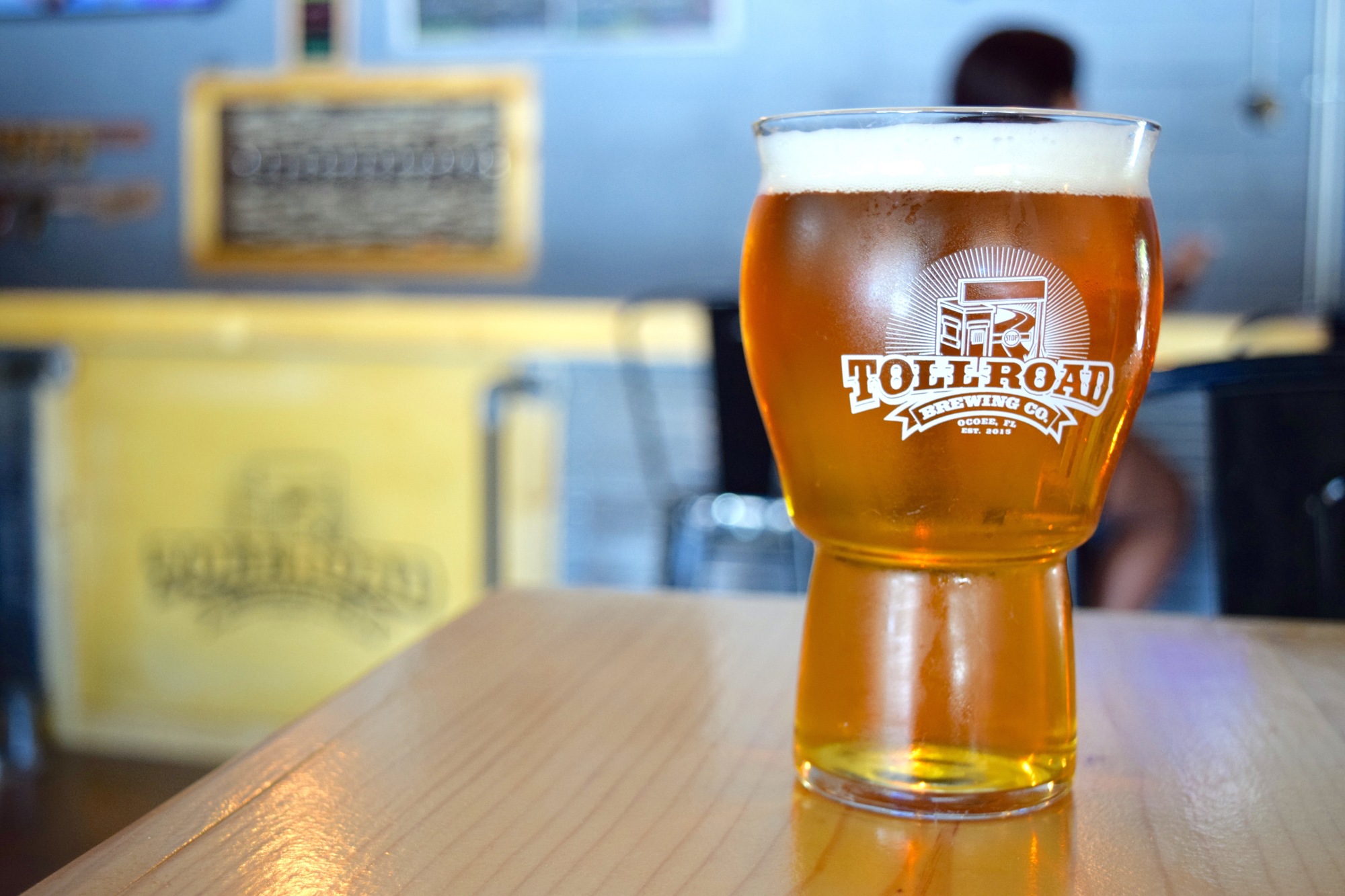 "We have a diverse tap list, so there's something for everyone," he said. "We're definitely trying to get interesting stuff but stay local so when people come in they're supporting Florida locally, as well as the beer scene around Orlando."
Thus far, they agree that community response has been great and they appreciate the support and suggestions they've received. The ultimate goal is to get the brewery up and running to the point where they're able to work there full time doing what they love.
"It's been awesome hearing other people's voices," Russ Balazs said. "When they actually see the place done, the reactions on their faces is awesome."
Morin added that while it's tough to work their current day jobs and then come work the brewery, it's all worth it for the passion of brewing and mutual love of beer.
"We're still trying to work that out and give each other some free time where someone doesn't have to be here," he said. "You've got to do what you've got to do to get the business open and hopefully it'll thrive. It's all about the beer."