West Orange County residents are about to have a new place to get their burger fix.
BurgerFi is set to open its newest location in downtown Winter Garden on Monday, July 16. The restaurant will be located at 360 W. Plant St., Suite 101.
The gourmet burger chain puts an emphasis on quality and uses only the freshest ingredients, said Kaley Maloy, who is the marketing director for BurgerFi franchisee Adino, LLC. 
"The quality of our ingredients speaks for itself," Maloy said. "BurgerFi only uses the top 1% of beef — all-natural, no hormones, no antibiotics — and you can taste that in the burger." 
Maloy said Adino, LLC has local ties to Winter Garden. Those ties played a role in establishing a location on Plant Street. 
"The franchisee, the director of operations and myself, we're all locals to Winter Garden," Maloy said. "We all knew the value a delicious burger joint would have on the community. We needed a good burger place. … There really isn't a decent burger joint (in town), and now there's going to be, and that was a huge part about what made us decide to make this location happen."
BurgerFi offers a menu that would please any palate, from classic cheeseburgers to fresh veggie burgers. Ordering a burger "green style" replaces the bun with a lettuce wrap. The menu also offers hot dogs, shakes, custard concretes and beer and wine, Maloy said.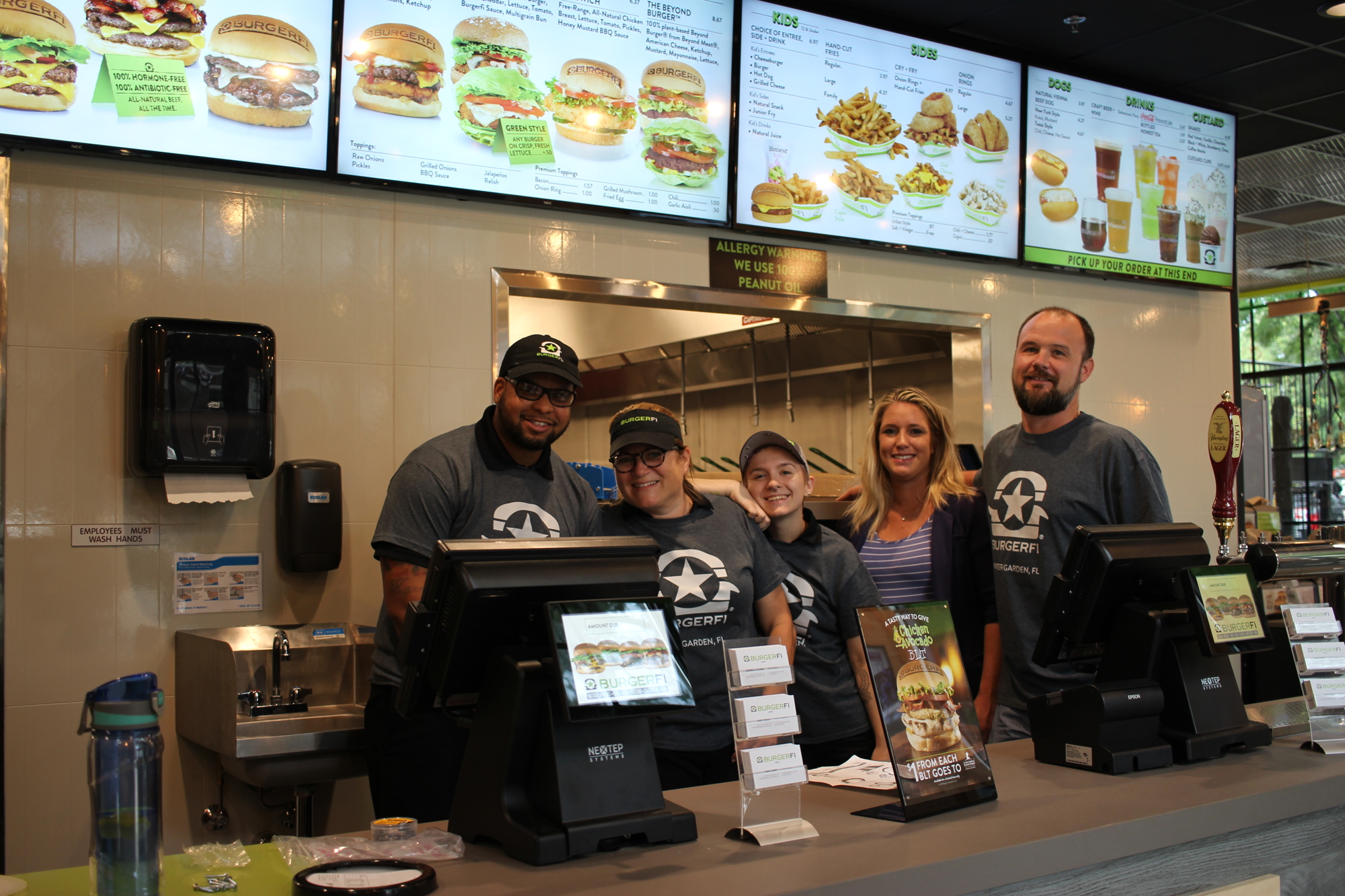 "One of the other things about our menu items that sets us apart is that we have vegetarian and vegan options in addition to having all-natural beef patties," Maloy said. "You can get any burger green style. … There's something for everybody at BurgerFi."
Adino area developer Eric Koeser said although some members of the community are concerned about having a chain on Plant Street, the community response has supportive overall.
"(The support) has been amazing — a lot of positive feedback," Koeser said. "There are limited options for our type of product. … I think a lot of people around here are more conscious of the quality and the type of food that they're eating. It's important to us to be able to bring our product and our brand to the community. That's what truly excites us the most."