On the third floor of the Orange County Public Library, Jeremiah Jones writes … and writes … and writes some more.
Sitting on the floor in front of a wall of books, the shiny silver pen in his right hand glides across the paper.
The muffled sounds of pages being turned and shoes stepping across carpet fall on deaf ears — this is Jones' quiet place. It is the sanctum sanctorum where he casts his written spells into form, hoping he catches something magical.
This place in downtown Orlando is one of many that helped inspire him to write and develop his first book "Gleden Oaks," which Jones will be celebrating with a book-signing Sept. 29 at the Writer's Block Bookstore in downtown Winter Park.
"It was just exciting — it was the best moment of my life," Jones said of when he received the first copy of his book. "To be a published author — to be someone that has reached this kind of accomplishment — is great. It took a while for me to embrace it. … Some days, I would (pinch) myself and be like, 'This isn't a dream; this is real life.'"
The publication was the culmination of two years of work, which was filled with the usual issues of writing — running short on ideas, writer's block and finding a flow.
But despite the setbacks, Jones continued with his work of fiction that was inspired by his life growing up in an urban community.
The story itself focuses on Chadenia Johnson, who seeks to provide for his grandmother — the woman who raised him. Gleden Oaks' narrative follows his struggles with making money to support his family, which leads him into numerous difficult situations.
"People of all ethnicities are featured in this book, and no matter who you are, there is a character you can relate to," Jones said. "I just wanted to set a platform that young adults could use — I felt like doing it through a book was one of the greatest ways, because there are still a lot of adults out there who read, as well as young adults."
THE JOURNEY TO GLEDEN OAKS
The themes in Gleden Oaks are purposeful and hold meaning for Jones, who has faced uphill battles his entire life.
As a child, Jones was placed into foster care at age 3. For the next 12 years, he bounced from various group homes as he looked to find his place in the world.
Although there were some difficulties Jones experienced in the foster system — such as feeling overlooked when it came to his talents — overall, it wasn't as bad as what many have endured. Instead, Jones met a diverse group of people and was taught life lessons that helped him develop through his early years. It also would be the time when Jones discovered his passion for the written word.
When he was in the fourth grade, Jones scored a five out of six on the FCAT writing test — a result that his teacher informed him was the best in class. From there, Jones was hooked on writing, although he wasn't sure there would be in future in it.
"I went to middle school later in life, and I had a little short story called, 'The Magic Basketball,'" he said. "It was about a basketball that could talk — but I crumbled it up and threw it away, because I was like, 'I'm never going to be a book author.'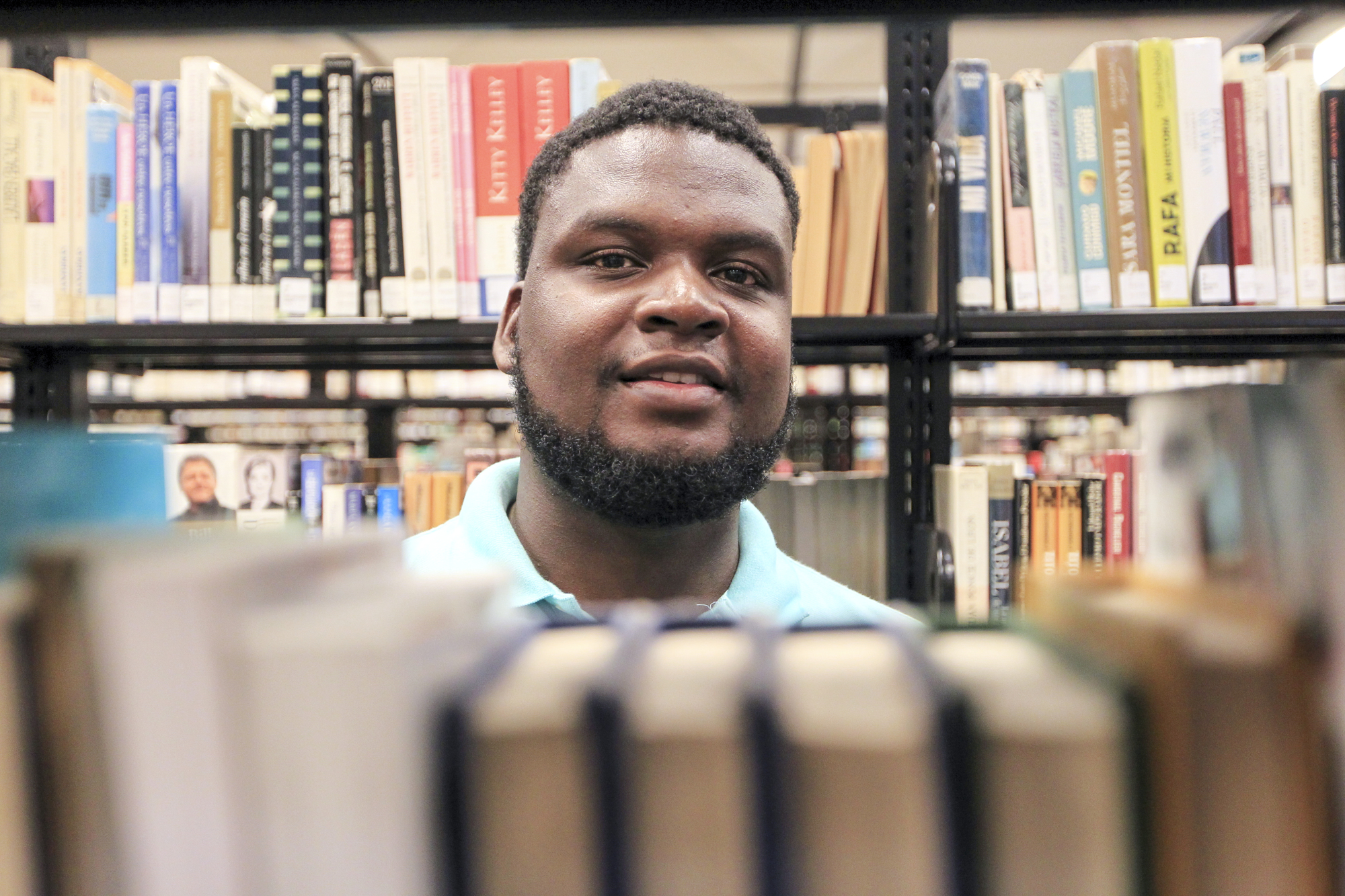 "Then when I got older, I tried it (writing)," he said. "I was living in a one bedroom apartment — I was 22 years old at the time — and I started writing, and I said, 'This could be my why, but what should I talk about?'"
Needless to say, Jones found the talking points he sought, and his pen took off.
With his first book now complete, Jones already has plans to turn Gleden Oaks into a trilogy and also is planning an autobiography. It's a large task — especially considering he also is taking classes as Mid-Florida Tech to become an electrician. But that doesn't seem to concern him at all.
"It's a great passion that I have — a talent that I recognize in myself," Jones said of his writing. "I feel like a good way to put out a great message is to use my pen — to use my knowledge and to use the things within me."