The town of Windermere soon may see a westward expansion.
For the past four years, the town's staff and Chaine Du Lac residents have been communicating about the mutual benefits of annexation.
Chaine Du Lac, a 103-acre community in unincorporated Orange County, is located south of Lake Butler Boulevard on the north shore of Lake Butler and is known for its million-dollar lakefront estate homes.
The 46-home community borders the town's boundaries and would serve as a financially beneficial expansion for the town, which stands to gain about $238,000 in annual ad-valorem revenue from the community if the residents ultimately choose to annex into the town.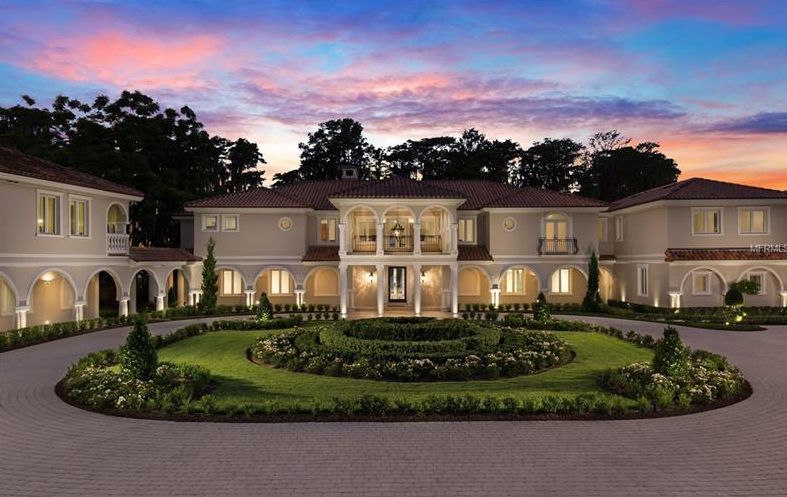 The town currently receives about $2.2 million in ad-valorem tax revenue from its 1,500 parcels, Windermere Town Manager Robert Smith said.
"They approached us a couple years ago to inquire about annexation, and just about this time last year, our police chief and (Smith) sat down with them to answer their questions," Windermere Mayor Gary Bruhn said. "They wanted to know what the process would be and what would be required. Since then, in the past few months, we again gave them more information as a follow-up to some other questions and now the ball is in their court. We're just waiting for them to decide how, and if, they want to proceed."
The community's residents and property owners would benefit from the potential annexation because the residents would enjoy faster response times for emergency calls and be able to have more say in a small town as opposed to a large county, both Bruhn and Smith said. However, the enhanced level of services would come at a price, as the residents would see a slight increase in property taxes after annexation.
According to an analysis conducted in July 2018, the estimated annual increase would be an average of $341 to $541 per household. The increase is due to higher assessment fees for the town's twice-weekly solid waste pickup, the millage rate for fire protection from the city of Ocoee, and stormwater, which could be reduced by 50% if the HOA agrees to manage its own stormwater system.
"We're pretty much leaving it up to them," Smith said. "And we wouldn't have to provide any additional officers or anything like that. And they would be able to receive an enhanced level of service in terms of public safety. But they would see an incremental increase in their current taxes because when you look at what they're paying Orange County now versus what they would pay the town of Windermere with garbage pickup and stormwater assessments, it would be slightly more than what they're paying the county."
Despite the slight tax increase, Zachary Stoumbos, a nine-year resident of Chaine Du Lac, is in favor of annexing into the town because he enhanced level of services would be worth the extra couple hundred dollars per year, he said.
"I think it's important to be part of a city or town, as opposed to a county," Stoumbos said. "I have nothing against Orange County, but I think the level of service would be much better in a smaller community."
Stoumbos, whose home is not actually part of the HOA as it was built before the HOA was established, shared that the years-long delay in the discussion is mostly due to not following through with the petition process. He added the correspondence will begin to be distributed next week.
"I think the delay is more our fault," he said. "A number of us have intended to circulate some correspondence to all the registered voters in the subdivision so that they'll be able to vote and say whether they want to be part of the annexation or not. So we've got to get this correspondence out to all the homeowners and kind of gauge their level of interest. And I don't speak for the subdivision, but all the people I've talked to in the subdivision seem to support annexation. Almost everybody had a very positive response to the idea of becoming part of the (town of) Windermere. So we just need to formalize it now."