Amanda Finnegan had a goal in mind when she left her home in Galway, Ireland, and moved to Orlando: She wanted to open a dance academy and share her culture and love of Irish dance with the community. 
"I moved here in 2016 with the vision of opening an Irish dance academy and have an entertainment company, and thankfully, they've both come through," Finnegan said. "I wanted to open the school to spread Irish culture around throughout Central Florida."
Today, the Finnegan Academy of Irish Dance has grown by leaps and bounds from operating out of a single dance studio in 2016 to operating out of six different locations in Orange County. In February, Finnegan started operating out of her sixth location — Tempo Dance Academy located at 7600 Dr. Phillips Blvd., Suite 78, in Dr. Phillips. In honor of operating out of a new location, anyone interested in taking up Irish dance classes with the Finnegan Academy can get their first lesson for free at the Dr. Phillips location. For additional details, those interested can call the academy at 321-370-8097.
"The main thing that's changed is we have grown so much since (opening in) 2016," Finnegan said. "We went from having one location to having six today. … That was my dream goal and now, thankfully, it's a reality for me."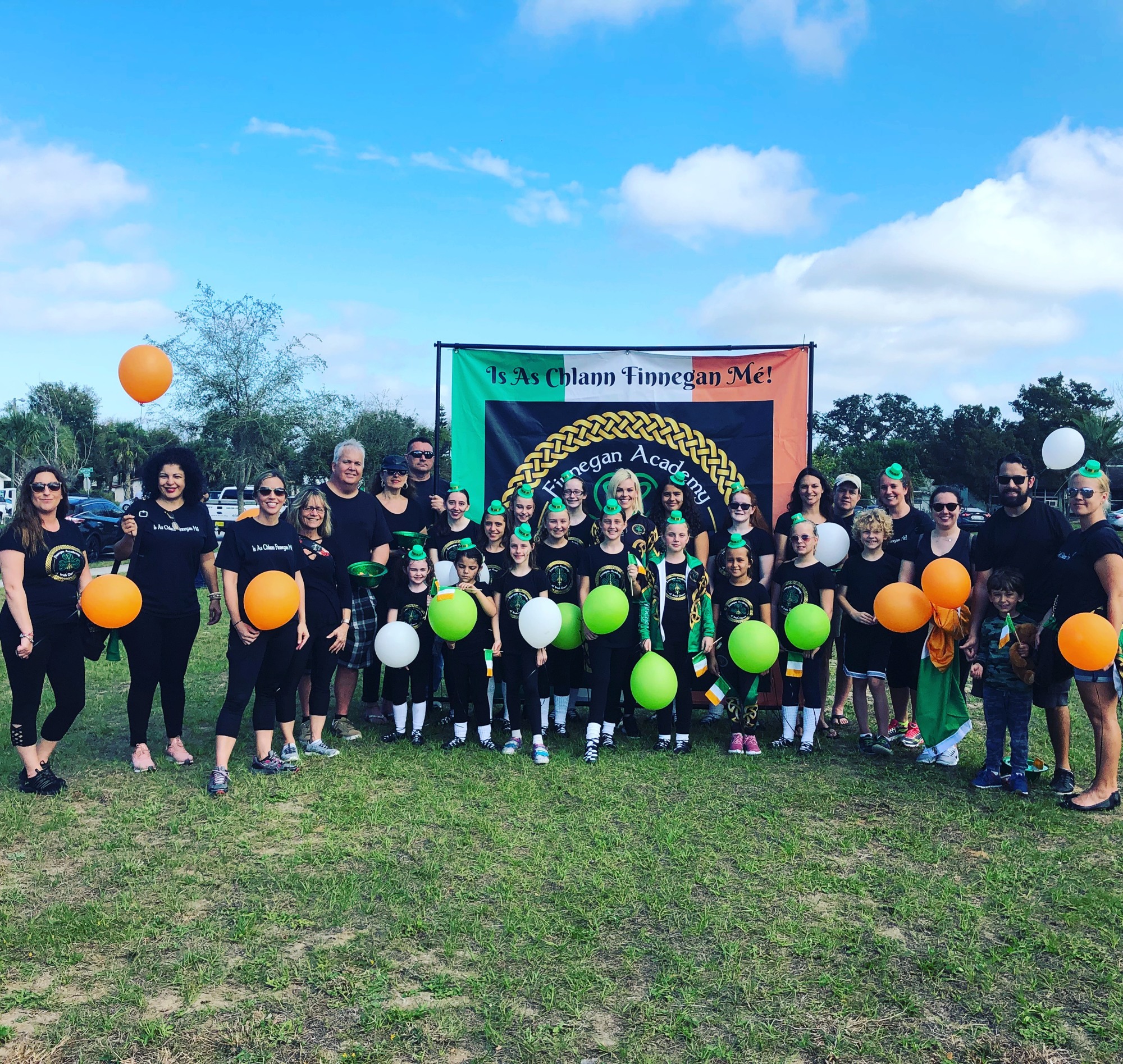 Aside from Dr. Phillips, Finnegan Academy of Irish Dance offers classes in Windermere, Winter Garden, Clermont, Montverde and Celebration. The students of Finnegan's academy get ample opportunities to show off their steps in performances throughout the community year-round. With St. Patrick's Day around the corner, Finnegan students will be performing at the fourth annual Crooked Can Celtic Festival at the Crooked Can Brewing Company, 426 W. Plant St., in downtown Winter Garden. The Celtic Festival runs from March 15 to 17, and Finnegan students will be performing March 15.
Finnegan began dancing when she was 4 years old and has danced both nationally and internationally. She is a TCRG-certified (An Coimisiun le Rinci Gaeilge) Irish dance teacher, and the Finnegan Academy of Irish Dance is affiliated with An Chomhdháil — The Congress of Irish Dance Teachers. The affiliation with An Chomhdháil allows Finnegan Academy students to dance nationally and internationally. In addition to teaching Irish dance locally, Finnegan also runs and performs in Reel Irish Entertainment, a professional Irish dance and entertainment group that performs around the state.
Dancers of all ages and skill levels are welcome at the Finnegan Academy of Irish Dance. Children as young as 3 years old and even adults take Irish dance classes at Finnegan Academy. 
"We hope to keep growing. We want to grow yet maintain our standards that we have right now," Finnegan said. "Our slogan is, 'Is As Chlann Finnegan Me' … and that means 'I'm part of the Finnegan family.' No matter how big we get, we always want to maintain that feeling of (family)."