A local psychiatrist is proposing to build a medical and professional office development in Horizon West. 
Orange County leaders and developers hosted a community meeting Wednesday, March 13, regarding a proposed office development on a 2.33-acre property generally located south of Village Lake Avenue and west of Lake Smith Circle in the Village of Bridgewater. The subject property is zoned as Planned Development and has a future land-use designation of Village. 
Developers are proposing to construct 27,000 square feet of office space on the property. The project proposes two two-story buildings to be built in two phases with one building constructed in each phase. One building is proposed to be 15,000 square feet and the other will be 12,000 square feet. The development would be intended for medical and professional office uses but also would include some limited retail uses.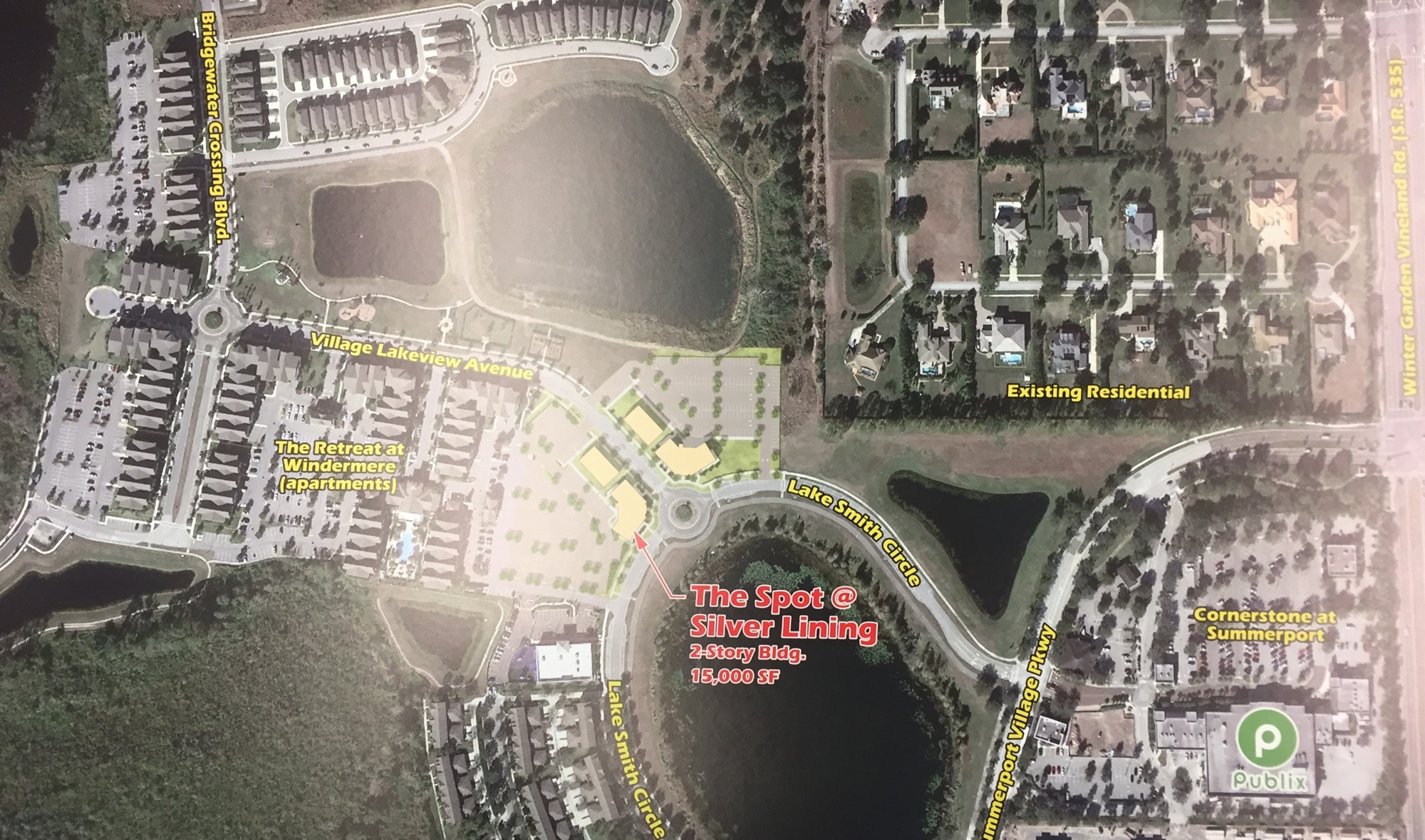 A retail and residential mixed-use project once was proposed for the subject parcel a few years back, but those plans changed after the property was purchased by Dr. Sherin Parvez and her husband, Dr. Saleh Parvez. The Parvezes both live in the Village of Bridgewater. 
"The project, as it was before, was to be mixed use with resi- dential above and retail below," District 1 County Commissioner Betsy VanderLey said. "This doctor ended up purchasing it and wanted to make it medical above and retail below, generally speaking."
VanderLey added that the subject property already is approved for retail use, but the office use proposed for the project still needs to be approved. 
Dr. Saleh Parvez said he envisions the development to be mostly different medical offices, but the development would be open to housing other types of offices, such as law, engineering or other professional offices. He added that he would be selective in terms of the type of retail that would go in the development but was not able to specify at the time the percentage of retail spaces versus office spaces. 
"We'd like to build a community (facility) for the physicians," Parvez said. "(It's mostly going to be a) medical office facility and possibly some select retail — something like a French bakery (or) coffee shop." 
Parvez said he and his wife will have their own practice at the development. He also said the purpose for the proposed development is to offer local medical professionals an option to open their own, private practices in Horizon West in a space that isn't owned by any corporate hospitals in the area. 
"My goal is to do something for the community so the people in the community can be benefited by reaching out to healthcare professionals in their own community without going to the big (hospitals) such as Advent(Health) or Orlando Health," Parvez said. "They can go directly to the doctors. ... It will be a nice bridge between the doctors and the community — local as opposed to corporate is the idea."