Dr. Phillips residents have a new place to grab a bite and a brew away from the hustle and bustle of Restaurant Row.
Burntwood Tavern, located at 5078 Dr. Phillips Blvd., held the grand opening of its first Orlando location April 22. The new restaurant is located at the Grand Oaks Village shopping plaza and occupies the space once home to Stonewood Grill & Tavern.
From starters and salads to sandwiches and flatbreads, the Ohio-based, American restaurant features a chef-driven menu offering a selection smoked, planked and wood-grilled dishes. At the bar, guests can sample signature cocktails made with fresh juices and house-infused vodkas, or enjoy something from Burntwood Tavern's selection of wines and craft beers.
"(The) cuisine is light, fresh and a little traditional," founder Bret Adams said. "We're very excited, and I think the community is going to embrace us, and we're going to embrace them."
Adams started working in the restaurant industry as a dishwasher at age 15. He worked his way up the ranks over the years, and in 2010 he founded Burntwood Tavern. He opened the restaurant's first location in Chagrin Falls, Ohio. At the time, he had just finished working 10 years with the Bravo Brio Restaurant Group. Today, at age 47, Adams has opened 12 locations for Burntwood Tavern, in addition to three Italian restaurants in Ohio.
"I started cooking when I was 15," Adams said. "I was a dishwasher (first), and it's that classic case (of moving up). You're a dishwasher, and then the pantry person doesn't show up one day, so you learn how to make salads on the fly. Then, all of a sudden, the grill cook doesn't show up one day, so you learn to (grill). … It's a natural evolution."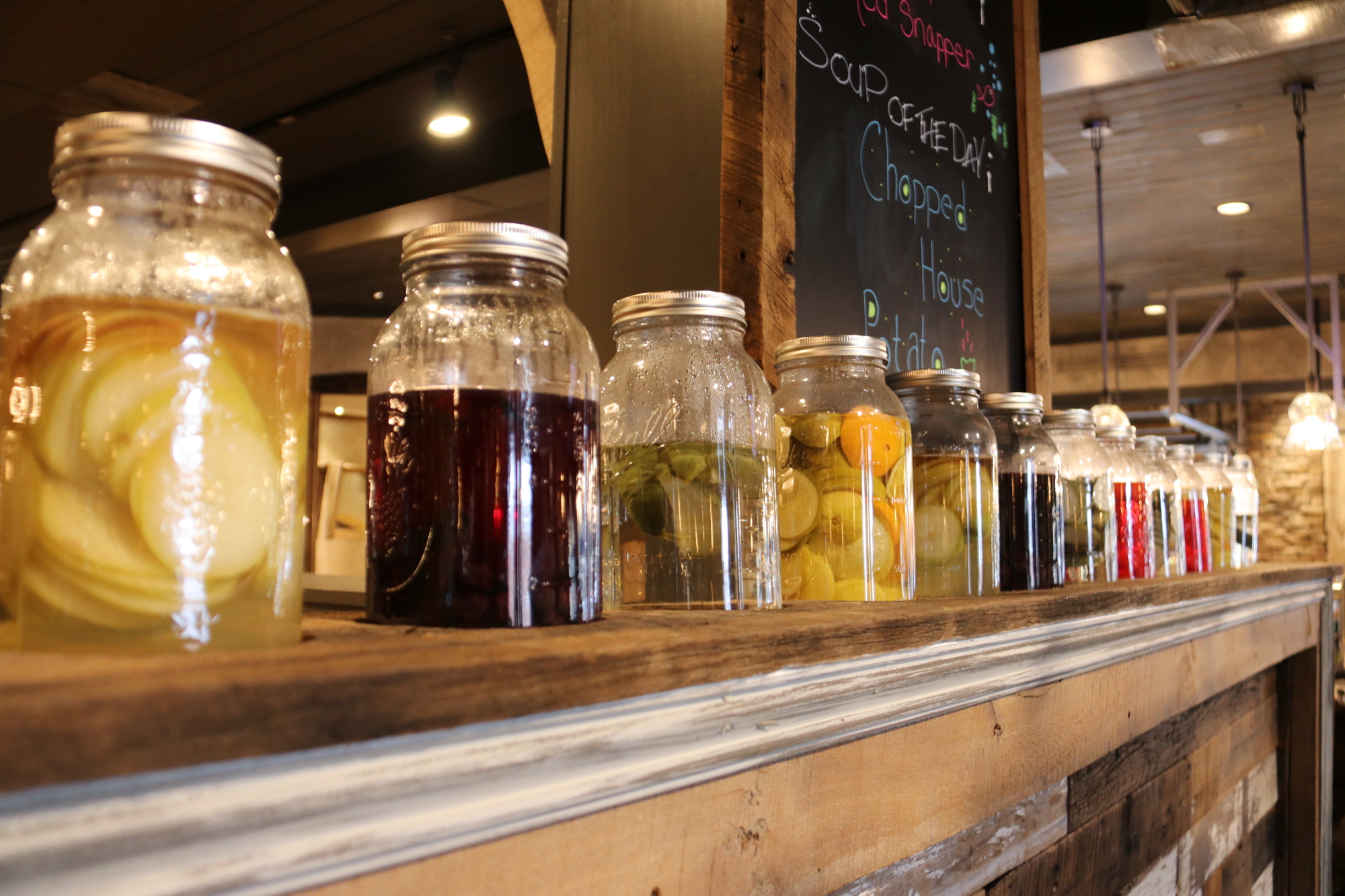 Adams said he used reclaimed wood from Amish barns as part of the fixtures and décor at the Burntwood Taverns located in his home state. Following that same motif, reclaimed wood from barns adorn the walls and booths while copper accents the bar counter at the Dr. Phillips location. Additionally, a display of the restaurant's house-infused vodkas greets guests as they enter and approach the hostess stand. 
"The vision was (to have) a rustic tavern with a little bit of elegance," Adams said. "We infuse all of our vodka in-house. We don't carry flavored vodkas because we make our own flavors. … We have 12 to 15 different flavors."