A new option for Taco Tuesdays has opened on Restaurant Row in Dr Phillips.
Chronic Tacos opened the doors to its first Orlando location at 7541 W. Sand Lake Road in late April. The California-based taco chain serves Cali-Mex cuisine in a fast-casual setting. Each menu item can be individually tailored to a customer's taste. From tacos and tostadas to burritos and even breakfast items, the menu at Chronic Tacos is sure to satisfy any craving for Mexican food.
Winter Garden resident Pat Becherer, 31, is the owner of Chronic Tacos in Dr. Phillips. The first-time restaurant owner said although he doesn't consider himself a chef, he liked the Chronic Tacos brand so much he decided to bring the franchise to the area.
"I'm not a culinary master by any means," Becherer said. "I don't come up with menus. I don't come up with graphics and logos and store layouts. With a franchise, that's a big part of what you're getting — what they provide. I definitely needed that stuff, but I needed it from somebody that had my best interest in mind."
Becherer said one of the things that makes Chronic Tacos unique is the attention it gives to the food. He said much of the cooking and pre-work for the food is handled in-house as opposed to selling pre-prepared menu items.
"(With) other brands, so much of their product comes pre-cooked in a bag, (and) all they do is heat it up," Becherer said. "We have a whole plethora of proteins, and you can get it made, essentially, any way you like it; whether that's burritos, whether it's tacos, whether it's bowls."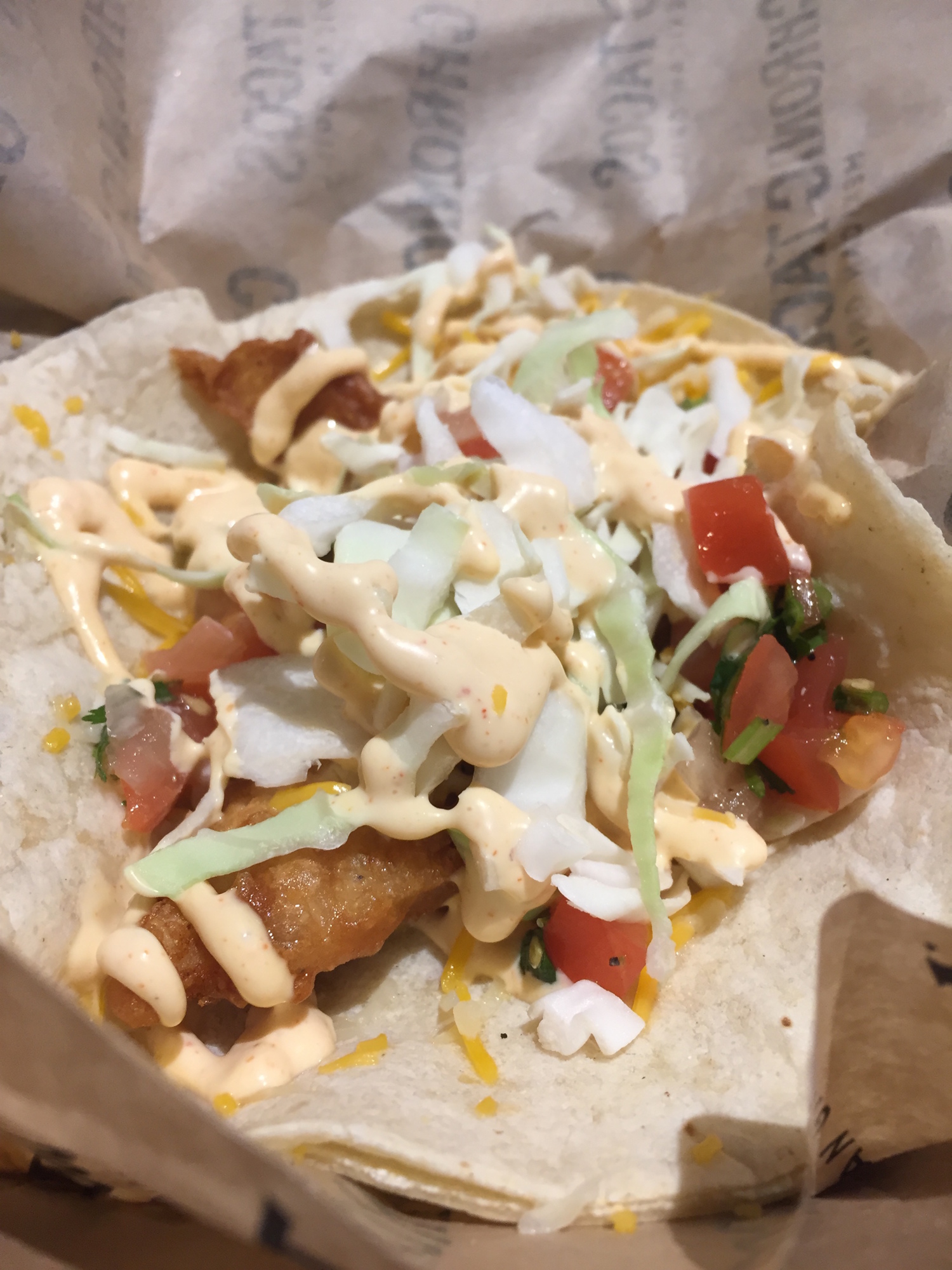 After choosing a protein, customers can choose to add from a selection of different toppings, like salsas, beans, cheeses, lettuce, cabbage and other toppings.
One of the menu's made-to-order items is also one of Becherer's favorites: the beer-battered, baja fish taco. He wasn't always a fan of fish, but the fish taco at Chronic Tacos completely changed his perspective, he said.
"It is the best thing on the menu. It has literally changed my perspective of fish on anything — period," Becherer said. "I was never a fish person prior to that, and having tried with this brand (Chronic Tacos) has changed my perspective."
Another menu item that gets extra time and attention to prepare is the roast pork, or carnitas, Becherer said. 
"(The) carnitas are probably … one of the best examples of how we do things — in a sense — the correct way, which is the long way," Becherer said. "We trim it up, we marinate it overnight that we make, and it goes in the oven for three hours, literally, until it falls apart. And it gets topped off with a Mexican cola, so that real sugar caramelizes on it."
Once it secures a license to do so, Chronic Tacos will begin serving beer, Becherer said.