Giselle Rivera has learned through experience that the most tragic circumstances can bring out the very best in people. She is discovering that after tragedy comes strength and hope and there are many people walking beside her in her grief.
Giselle Rivera's community and church — as well as the neighborhood elementary school — are showering the Gotha mother with support following the death of her son, Sean Michael Bridges-Rivera. A devastating car crash sent Sean to the hospital March 25 — two days after his 6th birthday. He died April 1.
Giselle Rivera, while overcome with grief, said she is comforted knowing her son's organs have been donated.
"It wasn't an easy decision but …  it tugged on my heart that even though I lost mine, (I have) peace of mind that (I) don't want somebody else to feel that pain," Giselle Rivera said.
Four children — including a 9-month-old and a boy who has been waiting for a transplant organ for four years, the Rivera family said — have been given a second chance at life with the Westbrooke Elementary School kindergartner's heart, kidneys, pancreas and liver.
Before Sean was taken off life support, Giselle Rivera took care of her youngest child, bathing him and keeping his skin moist with lotion.
"She knew she had lost him, and it was heartbreaking, but she stayed by his side for two days," the family said.
To honor Sean, the administration at his school printed 100 copies of his kindergarten photo superimposed with the shadow of Batman for the Riveras to pass out to family and friends.
His older sister, 8-year-old Mia, is struggling, Giselle Rivera said.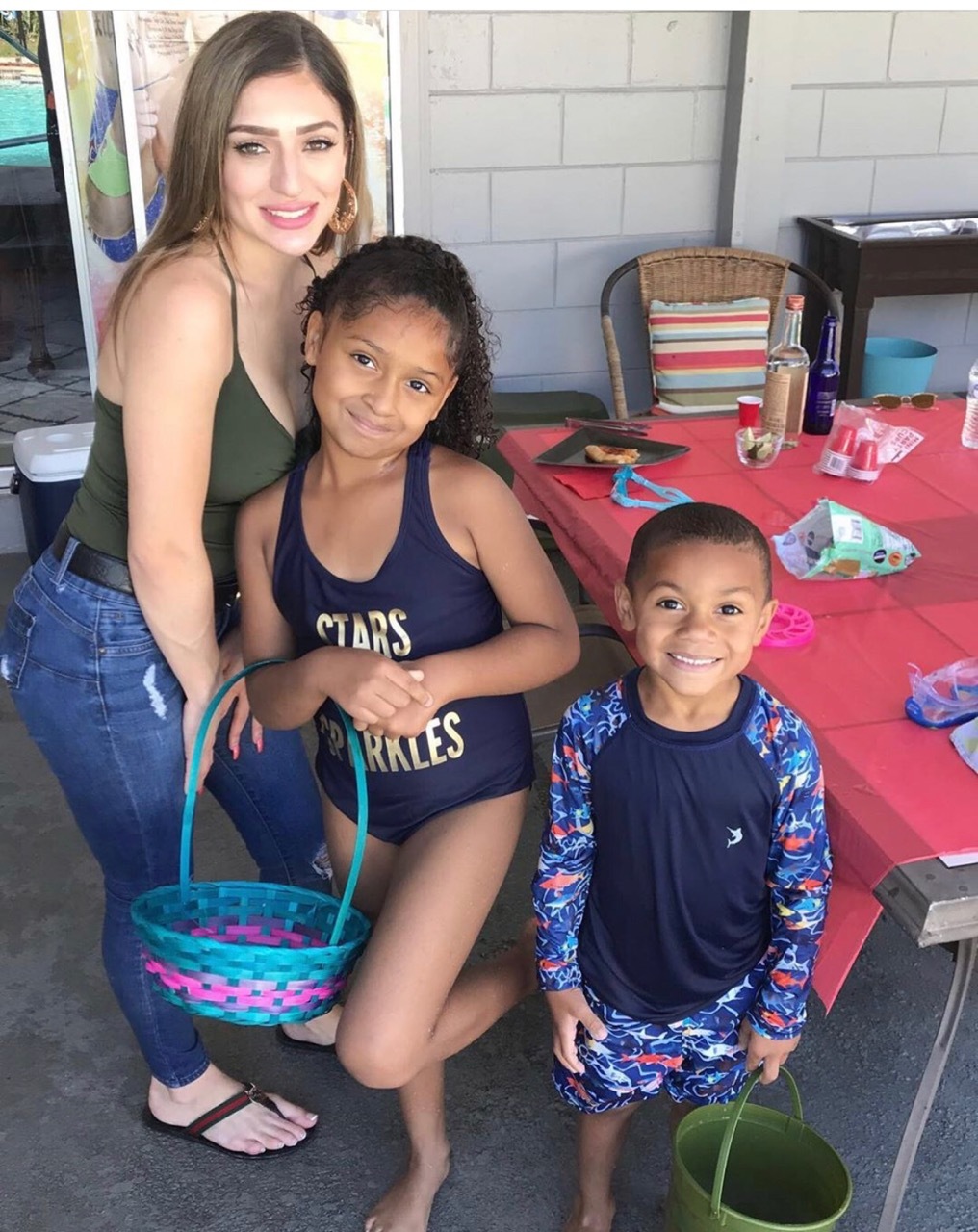 "She's just so sweet and more concerned about me than anything else," she said. "But I can just tell she maybe puts her feelings aside so it doesn't upset me. … We had several conversations that she doesn't have to do that, that it's OK to be sad."
Sean's grandmother, Hilda Rivera, whom he called "Nani," is trying to cope, as well.
"The last memory I know she's going to hold dear is my son carried her cake out for her 60th birthday, and he was so proud to bring her cake out and give her love," Giselle Rivera said. "You can see all over his face how proud."
The crash totaled the family's only car, a 2007 Hyundai Elantra, leaving the single mother without transportation. She currently is not working, and the hospital bills are steep, so a crowdsourcing fundraiser was established.
"She's so humbled, and she tries to smile and say thank you, but behind that is a broken heart," the family said.
Bishop Clint Brown, the pastor of Judah Church, where the Riveras attended, has been in constant contact with the family since the tragedy.
On Easter Sunday, Brown stood on the back of a pickup truck and spoke over a loudspeaker to his congregation, which gathered in the parking lot in vehicles to hear the message.
"To be absent from this body … is to be present with the Lord, and Sean is not in any pain," Brown said. "He's shouting. He's dancing. And I can tell you he's not wearing a mask. He's not in quarantine."
Brown shared with his congregation a recent experience. He honored Sean last week on Facebook Live, where watchers came from throughout the country. He said he was blown away when he later learned the mother of the little boy who received Sean's heart was listening to that live broadcast from another state.
The church then had a surprise for the Riveras.
"The Rivera family got a ride here today, but they're not going to have to borrow a ride to go home," Brown said.
With the help of church donations and Sutherlin Nissan of Orlando, Giselle Rivera was presented a 2014 Nissan Rogue. There were enough donations to pay for a year of insurance on the vehicle, too.
"Clint Brown — with the help of several members and their offering — reached out to someone at Sutherlin Nissan, and they put together an amazing moment for myself and my family," Giselle Rivera said.
Photos of a smiling Sean have been shared on Facebook since the crash, but there's one Giselle Rivera was happy to see. A few years ago, a friend took their photo at the front of their previous church. Sean was holding his mother's hand, and the pastor had placed his hands on the boy's head.
"The pastor said, 'Son, you are a very special child. You have a special calling, and your life will be ministering other youth and people in the future,'" the family said.
In Sean's six short years, the family feels like he already has made a huge impact on the people he knew and loved.
"I know it sounds cliché, but he was kind and sweet and such a boy's boy," Giselle Rivera said. "He liked everything boyish — fishing, basketball, anything athletic. That was my baby."