When Joe Moy was hired as a firefighter/EMT with the Ocoee Fire Department in 1990, the city was more of a small bedroom community — with two fire stations, seven personnel working a shift and more than 13,300 residents to protect.
Three decades later, Ocoee has four fire stations and 21 personnel per shift to protect more than 48,000 residents.
Moy's last day on the job was April 14.
A young Moy was hired in the summer of 1990 as a firefighter/EMT. Less than a decade later, he was promoted to engineer; a year or two later, he received another promotion to the lieutenant's position.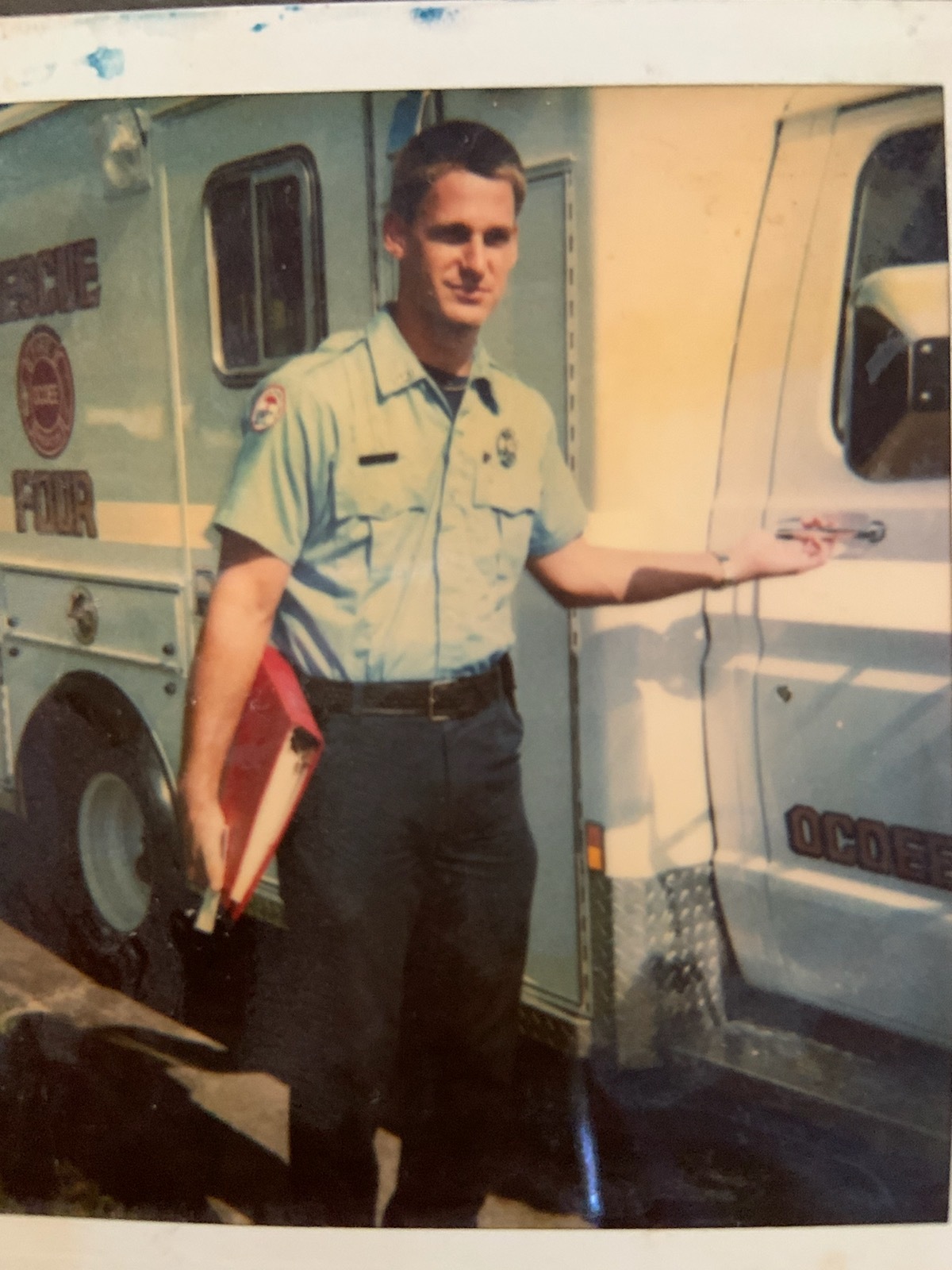 He called his career rewarding and said he would do it all over again.
"I love it; it's the best job ever," Moy said. "Now my son's carrying (on) in my footsteps. He just finished his first year on the job, with Winter Garden."
In between his first call, which was for a medical emergency, and his last call, to a vehicle crash at Maguire and Story roads, Moy has had a successful career with many accomplishments.
He was one of the department's first paramedics, which allowed the department to provide a higher level of care. He helped establish Local 3623 and was part of the group that negotiated the union's first contract. He spearheaded the Explorers program, which has produced two career firefighters for OFD.
He has helped deliver several babies — in the back of the ambulance on the way to the hospital and on the shoulder of Florida's Turnpike.
One of his favorite memories is the day the Ocoee and Winter Garden fire departments were called to fight a fire together. Moy and his son Christopher, a first-year firefighter with the Winter Garden department, had a rare chance to work side by side.
"It was a pretty special event for us, as well as the other firefighters that were on the scene," he said.
In his 30-year career, Moy served under five fire chiefs: Ron Strosnider, Richard Firstner, Pete McNeil, interim chief Tim Hoover and John Miller.
It has been exciting to watch the department grow as the city has grown, he said.
Moy said he didn't grow up with the notion of becoming a firefighter, like some children do, and there were no firefighters in his family paving the path for him.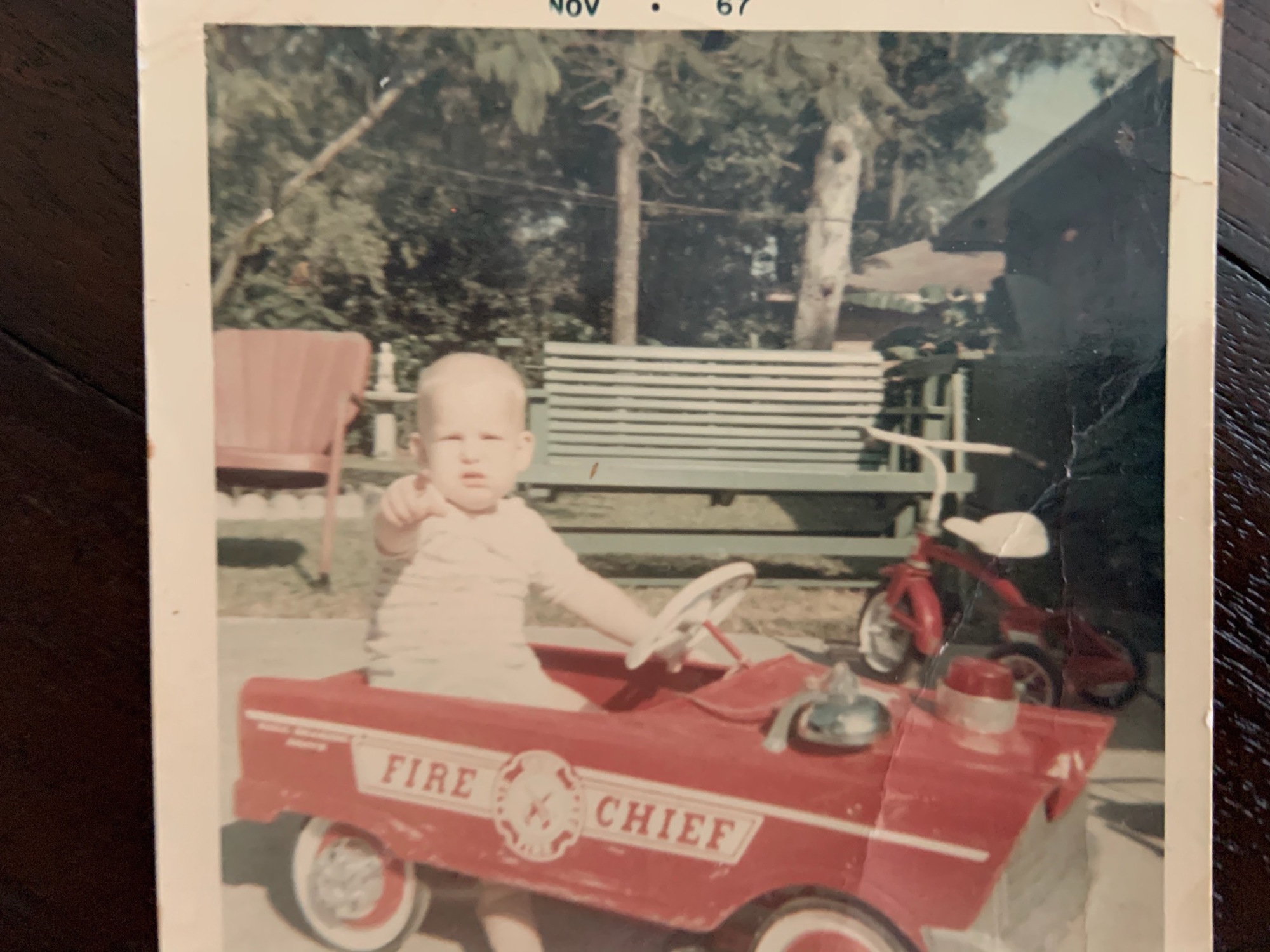 His first experience with the fire department was after he was out of school and still living in Texas. Several of his friends from high school encouraged him to work at the local volunteer fire department.
"I went down and fell in love with it," he said. "When I moved to Florida, I needed a career path and I loved firefighting, so I started my career here."
"There is not much, if anything, that Joe hasn't accomplished during his career," Chief Miller wrote in an email to members of the Ocoee Fire Department following Moy's retirement announcement.
Moy was a field training officer for many years, helping to train and bring up groups of new firefighters. And he was part of every committee at the fire department, the chief said.
"Joe is well known for his caring personality and quiet tenacity," Miller said. "He is a fighter who will ask you about your day no matter what he may be going through. His poise, knowledge and experience will be greatly missed by OFD."
The chief said he hopes Moy will make return visits to "pass on his wealth of knowledge to our newest generation of firefighters."
The sentiment was shared by the chief's assistant.
"Joe is truly one of the kindest-hearted people you could ever meet," said Miranda W. Justice, senior administrative assistant to the chief. "His capacity for caring for others is remarkable."
Joe and Diana Moy have been married for four years and have two sons, Nicholas Moy and Christopher Moy, and a daughter, Ally Lunsford. Travel is at the top of the Winter Garden couple's retirement list, and they are making plans to travel to Scotland and Ireland next year, with many smaller trips in between.
Golfing and fishing definitely will be included in his retirement plans, too, he said.
"I feel so blessed to have had such an amazing career," Moy said. "My last day of work was just as fun as my first day of work. I'd do it all over again."