Horizon West has seen significant growth in the last few years, and it's not slowing down anytime soon.
As buildout continues and more residents move to the area, the demand for retail, restaurants and other commercial space grows, too.
Currently, three Horizon West villages — Lakeside, Bridgewater and Hamlin Town Center — have at least one new business preparing to root itself in the area. 
HAPPENING IN HAMLIN
In the heart of Horizon West, the Hamlin Town Center continues to progress with the opening and construction of several new businesses and housing opportunities. 
Joining other established businesses in the shopping plaza next to Walmart are VitaLounge and The Joint Chiropractic. VitaLounge — anticipated to open in November — is an IV-therapy wellness clinic that offers 25 customized IV blends to deliver a range of nutritional benefits, as well as target specific health and immune deficiencies. The IV therapy is administered by licensed and specially trained nurses and supervised by a doctor. Interior buildout also is underway at The Joint Chiropractic, with an anticipated opening in October.
Kevin Merideth, with Boyd Development Corporation, said SunTrust Bank is set to open soon nearby, while Action Gator Tire is under construction in the same quadrant.
"I know Woofgang Bakery just opened, I believe in the last week or so," Merideth said. "They just opened up, and then Valley National Bank opened up recently and Cinépolis just reopened, so we're excited about that. … ProVision's proton therapy center, I believe, is scheduled to open mid-next year. The construction on the building itself is very far along, and I know they're inside building out now and installing equipment. Then there's the Orlando Health hospital. That's supposed to open early next year, so that's obviously a big deal for Hamlin and a great service for the community out there."
Across the street from the Orlando Health's Horizon West Hospital, Kiddie Academy — a preschool and childcare center — has officially opened to children and families. Merideth added that another preschool, Amazing Explorers Academy, is opening soon a little farther north of Hamlin Groves Trail from Porter Road. 
Back in the town center is Ford's Garage, a neighborhood burger and beer joint that is being constructed now near Cinépolis. There also is A.G.'s Market, a 22,000-square-foot lakefront venue that will serve as a marketplace and food hall. And although currently on pause, Merideth said, Capone's Coal Fired Pizza is still in the plans.
"As with everyone, they're evaluating the market and … trying to be prudent moving forward," he said. "We've also got a building under construction just north of that in the same area as Cinépolis. We're not ready to announce any tenants yet, but that'll be a retail building."
Merideth said Boyd Development places a lot of value on the tenants' experience and knowing they are able to provide the best products and services possible for clients and Hamlin residents.
"We're looking at the value and experience that they'll bring to the community, and a lot of it is us kind of understanding the market, the trade area — looking at the demographics and what we think people are looking for out there or what they need, and then going out and finding those tenants," he said. "Those are the ones we move forward with and want to bring out to Hamlin and all the residents out there. … In the industry, we recognize that commercial tenants and businesses will follow homes. I think … we're starting to see a lot of momentum, which I think everyone will appreciate and enjoy more as more folks open and the variety of tenants starts to expand, as well."
WESTSIDE SHOPPES
With a brand-new building in Westside Shoppes comes three new businesses — Twisted Root Burger, Rokka's Market and Chicken Salad Chick.
The building fronts Winter Garden Vineland Road, on the northwest side of the property. According to documents from Unicorp — developer of Westside Shoppes — Twisted Root Burger will be 4,200 square feet, Rokka's will have a total of 4,783 square feet, and Chicken Salad Chick will be 2,823 square feet.
Twisted Root Burger originated in Dallas, Texas, in 2006. Since then, it has expanded to more than 15 locations nationwide and was even featured on Guy Fieri's "Diners, Drive-Ins and Dives" in 2009 and 2019. 
The burger joint is chef-owned and operated, with toppings made in house, buns sourced fresh from local bakeries, and house-made condiments and custom pickles. Twisted Root offers a variety of burgers, sides and homemade custard shakes.
Chicken Salad Chick began in 2008 out of the kitchen of Stacy Brown's Alabama home. Brown perfected her own chicken-salad recipe and began selling it door-to-door and taking orders. Today, Chicken Salad Chick expects to operate more than 175 restaurants nationwide by the end of 2020. The menu includes a variety of chicken salads, pimento cheese, sides and soups, sandwiches and sweet treats.
Rokka's Market is on track to open soon, as well. The Brazilian food market will offer fresh fruits and vegetables, specialty meats, baked goods and fresh Brazilian food. According to Rokka's staff, the market will be a space "created with love, which has the smell, taste and affectivity of our land."
"We count the days to welcome you in the most Brazilian corner of Florida, where you will find the products we miss most when we are away from home," staff wrote on Rokka's Facebook page. "The guava, the cheese bread, the guarana. The fresh bun that just came out of the oven. The fruits and vegetables that seem to have come straight out of the roça. … At Rokka's you will find all this and more."
FOXTAIL COFFEE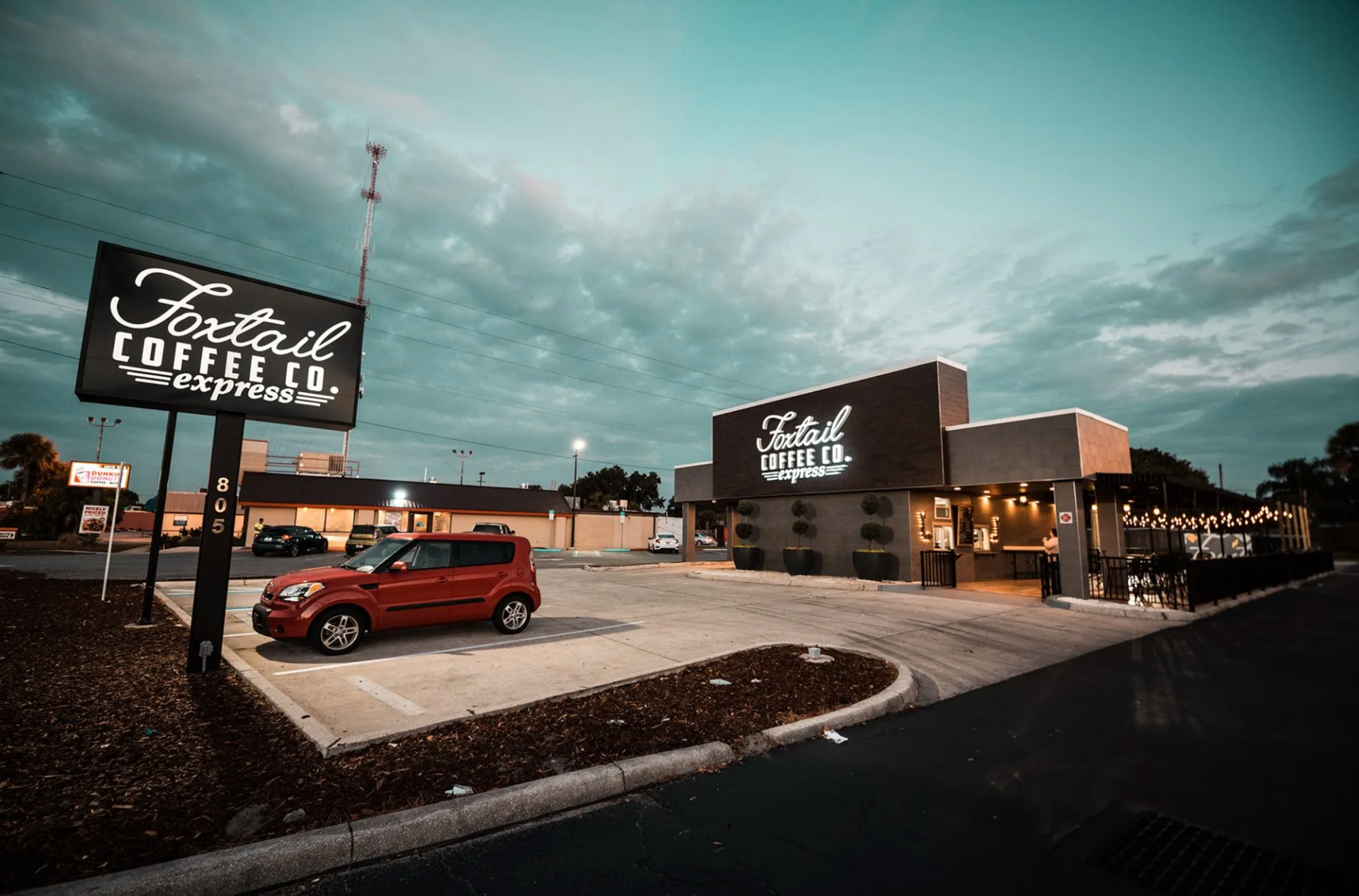 Meanwhile, in Summerport Village, residents are looking forward to having Foxtail Coffee join the neighborhood in the Central Parc at Bridgewater Crossings plaza next to Keene's Crossing Elementary.
The Horizon West location is one of five new Foxtail Coffee stores underway right now, according to Central Parc Group. Foxtail offers fresh, house-brewed coffee that is responsibly sourced and roasted.
Based in Winter Park, Foxtail already has 14 other locations throughout the Orlando area. Menu items include fresh-brewed hot coffee, lattes, espresso drinks, cold brews, breakfast sandwiches and pastries.