How many cities do you know of that showcase a caboose, fire truck and tractors in their downtown sector?
There is at least one — the city of Winter Garden, which recently saw the return of an iconic piece of its fire department history.
The 1954 American La France fire engine No. 1 is back in the space it shares with a 1907 citrus sprayer, 1948 railroad caboose, a Case grove tractor and a Fordson tractor — all surrounding the Winter Garden Heritage Museum.
"The fire truck has been a part of Winter Garden for many years," said Frank Chase, president of the Winter Garden Heritage Foundation board of directors. "During that time it has had several different lives. The Heritage Foundation is grateful to have it back on display for everyone to enjoy and interact with."
The Winter Garden Heritage Foundation started displaying the historical equipment in 1998 and ended up with the five currently sitting out front. A fundraising campaign began in 2016 to restore the four smaller pieces.
The Companies of Nassal, Wes Pullen Automotive by Design and PCL Construction were instrumental in bringing the truck back to its pristine state. Brian Sanders, retired battalion chief, and Matt McGrew, fire chief, of the Winter Garden Fire Rescue Department, also played a role, as did other donors.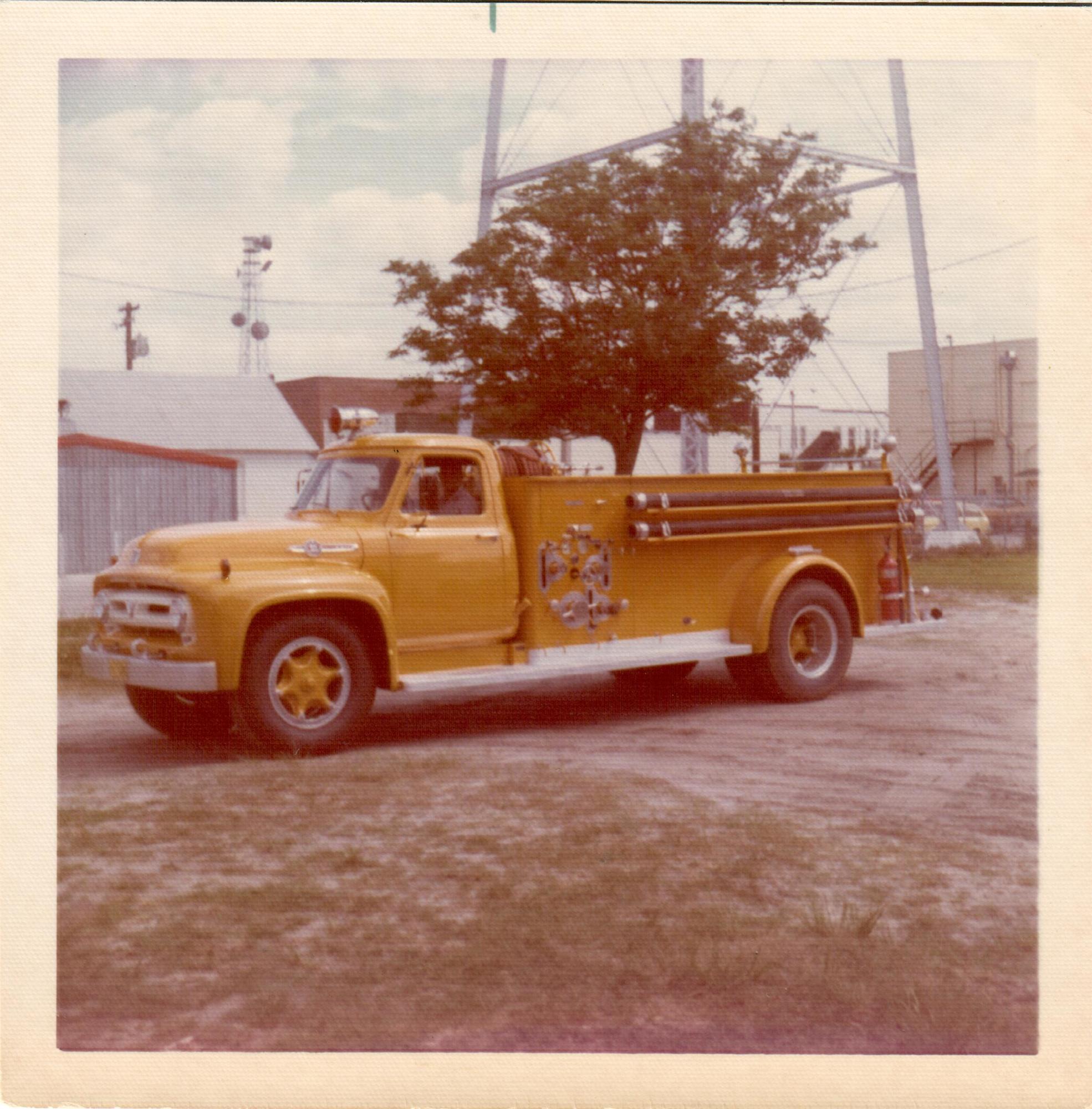 PAINTED LADY
Fire Chief Hoyle Pounds — in a bid to acquire updated equipment to better serve the growing city — purchased the American La France fire truck in 1954 for $8,633 and donated it to the city.
It transported Winter Garden crews to fires and other emergencies for two decades before being replaced with more modern vehicles.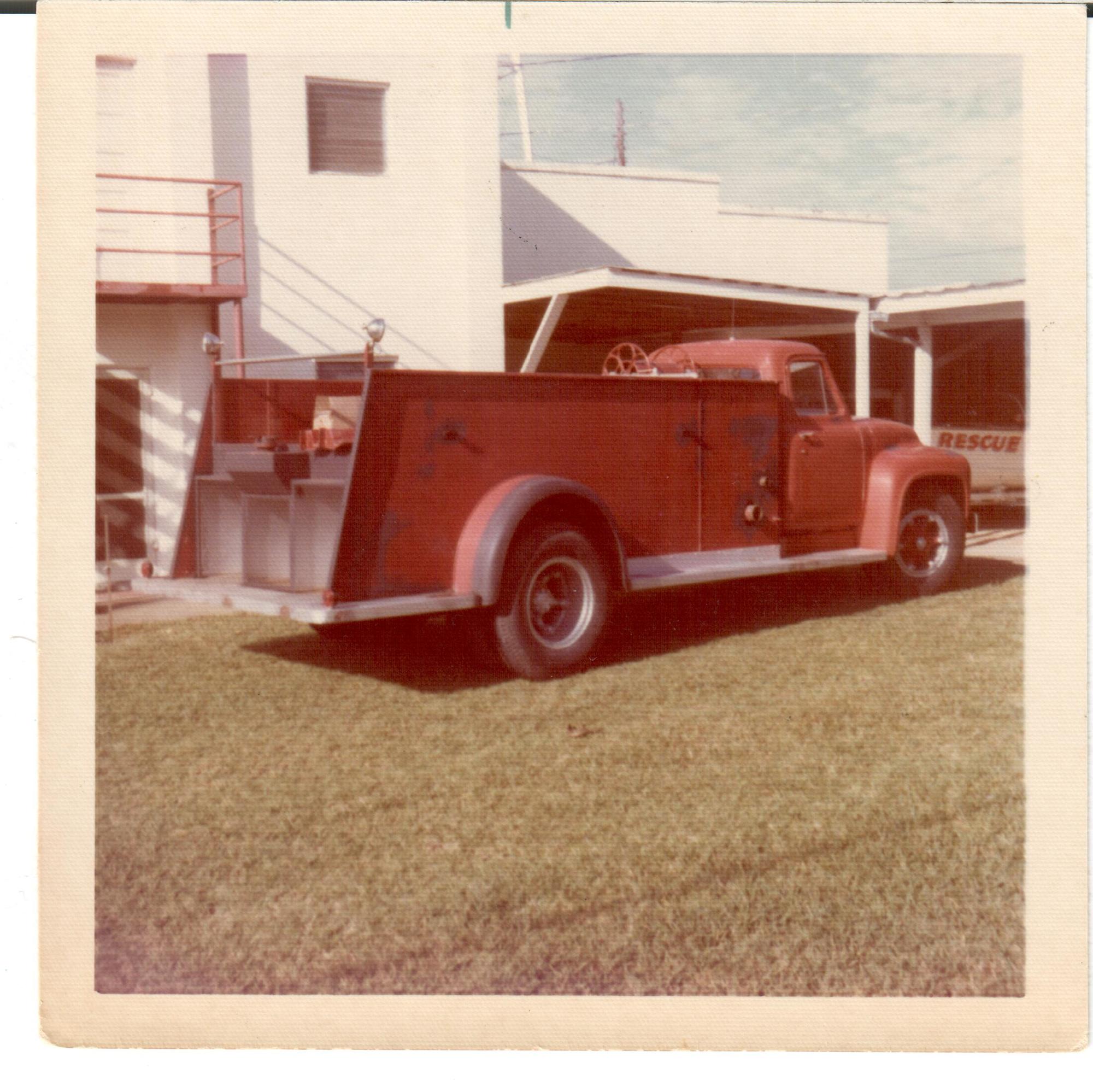 It was nicknamed Grandma because of its durability and performed alongside newer vehicles well into the 1970s. It was sold to the Brecheen family of Montverde, who loaned it to the Woodlands Lutheran Church camp, according to the WGHF; and when the Lake County Fire Department was established, Grandma began a new life as a primary response unit in the Montverde-Minneola area.
The truck eventually was returned to the Brecheen family.
In 2001, Eva Brecheen gave the truck to Winter Garden resident Mark Austin, who was a district chief with the Orlando Fire Department. The original color was red, but in the early 1970s someone authorized a new paint job in bright yellow.
It was returned to its original color during a 2002 renovation at Pounds Motors funded by the Winter Garden Heritage Foundation.
After its facelift, the engine spent the next 16 years in various locations, including in front of the museum. In 2018, it was removed for a complete restoration, which was finished this summer.
"Along with being an icon that has pride of place in the downtown historic district, our 1954 American La France is a kid magnet, drawing young and old from all over the area for a hands-on experience of Winter Garden history," said Jim Crescitelli, operations and program director with the Winter Garden Heritage Foundation.