When Brad Lord met Andre Walker a few years ago, he knew there was something special about him.
Walker joined Lord's Foundation Academy football program in 2015 and has served as the defensive coordinator and assistant head coach. Through the years, Lord noticed Walker's coaching and his ability to bond with the players. He knew one day his program would belong to Walker.
And the time to hand the reins over to Walker has come, as Foundation announced Thursday, Dec. 17, that Lord would be stepping down as head coach. Walker will take over one of the most dominant programs in Class 2A football.
"I watched him build relationships with our players — that was key to knowing when it was time for me to step down," Lord said. "Coach Walker, it's his time. A guy in the restaurant business told me, 'Don't let talent ever walk away.'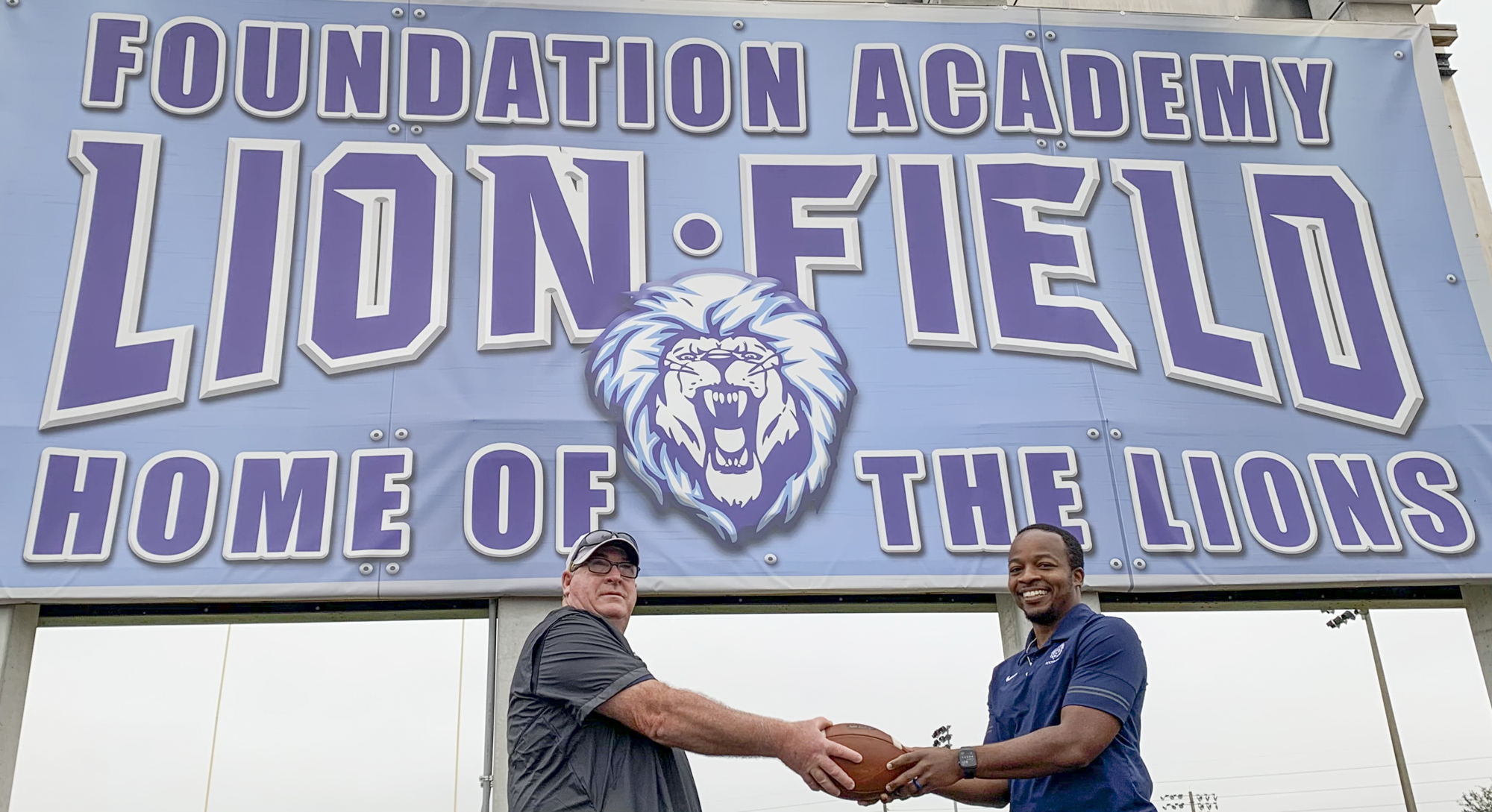 "I know how much he loves Foundation and how much he has put his heart into this," he said. "He was the right man."
Walker takes over a program that won nine games and picked up its first regional title — a 7-0 win over rival and proverbial thorn in their side Victory Christian — this year. A big part of that was thanks to Walker's defense.
For Walker, the new opportunity is a blessing and the fulfillment of a promise Lord made years ago. It's the moment he knew was coming but was still overcome by when it finally happened.
"It's an honor to have Coach Lord be a mentor and trust in me to take over the program, because it's like his baby," he said. "He grew the program, and now with addition of me with him, we built something special. For him to instill and trust in me the program, it means a lot. 
"It's hard to give up something where you don't climb to the top of the mountain like we did this year, and to step aside and let a young gentleman like myself step into this position and take over," he said. 
Lord helped start the football program in 2008. In 12 years, he has molded it into one of the most competitive programs in the state.
For years, the Lions have been a consistent contender in the state playoffs, and Lord has been named Coach of the Year on multiple occasions by the Florida Athletic Coaches Association. He also earned the 2020 Head Coach of the Year from the Observer.
Lord has helped get dozens of his players to the next level — including the program's first Power Five signee in Danny Stutsman — which is why he will now take on the role of football operations and athletic collegiate placement director at the school.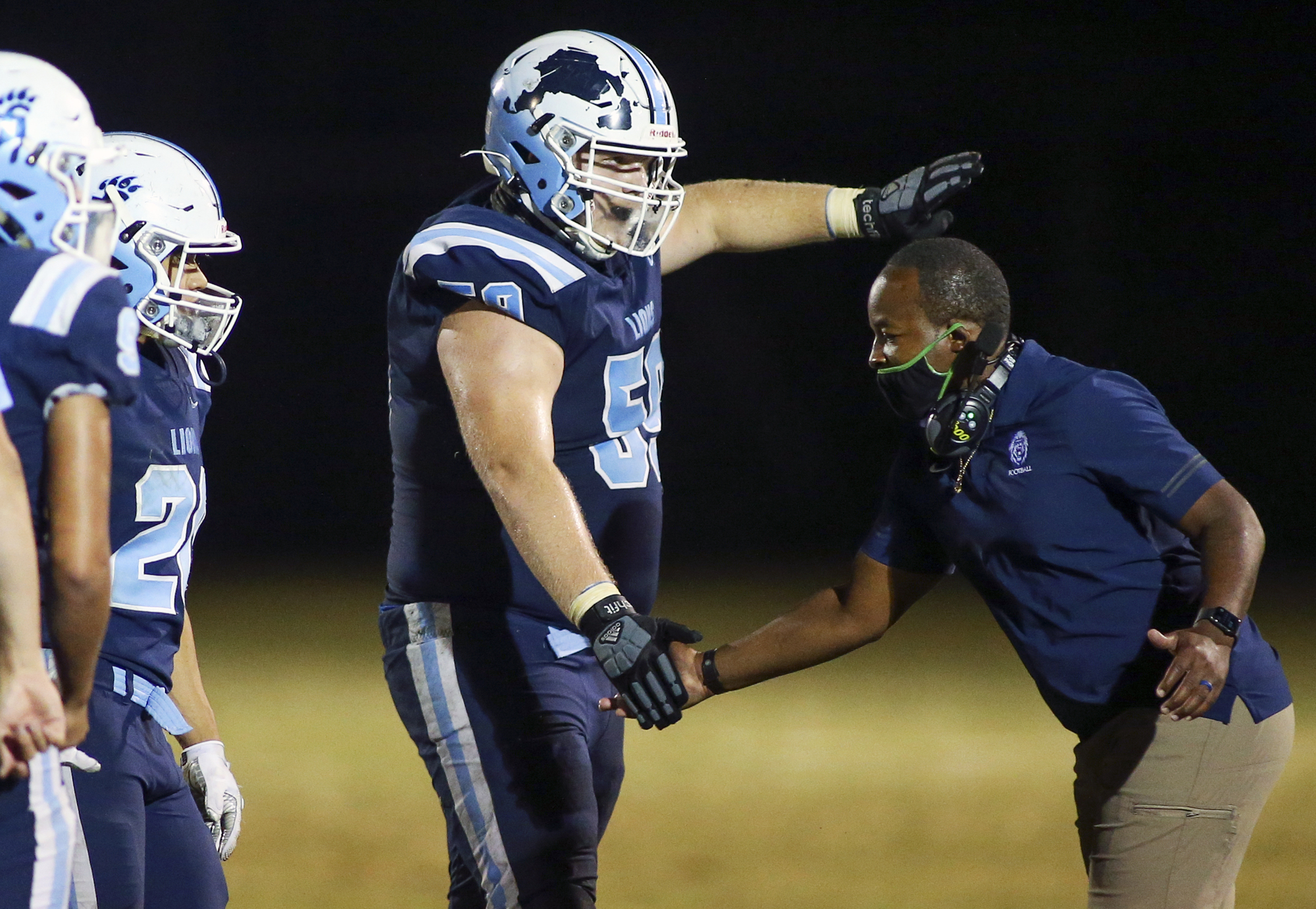 "The deal was he couldn't step down as head coach if he didn't move over to my program director," Athletic Director Lisa Eaves said. "What we're trying to create at Foundation Academy — across the board — are program directors that will help oversee our programs and help them reach max potential. … Athletic directors can only be in so many places at one time. 
"We have some great athletes coming up ... so having his expertise in the recruiting arena is just going to be phenomenal for us as a school," she said.
Along with his new role helping the student-athletes at Foundation catch college recruiters' eyes, Lord now gets to do something he didn't have a chance to do this season: Watch his son play football.
Lord's son, Brady, just finished his sophomore season on the team, so the man who helped build the school's football program finally will get the opportunity to simply sit in the stands and watch his son — and his program — play the game he loves.
"I've had 12 years of a great ride here," Lord said.