Ryan Lamb was looking for directions on how to teach coding to his children, and the result was a new business venture for him and his wife, Eileen Lamb.
The Lambs have opened a Code Ninjas franchise in Ocoee and are looking for students ages 7 to 14 who are interested in learning how to create their own programs at the new educational center.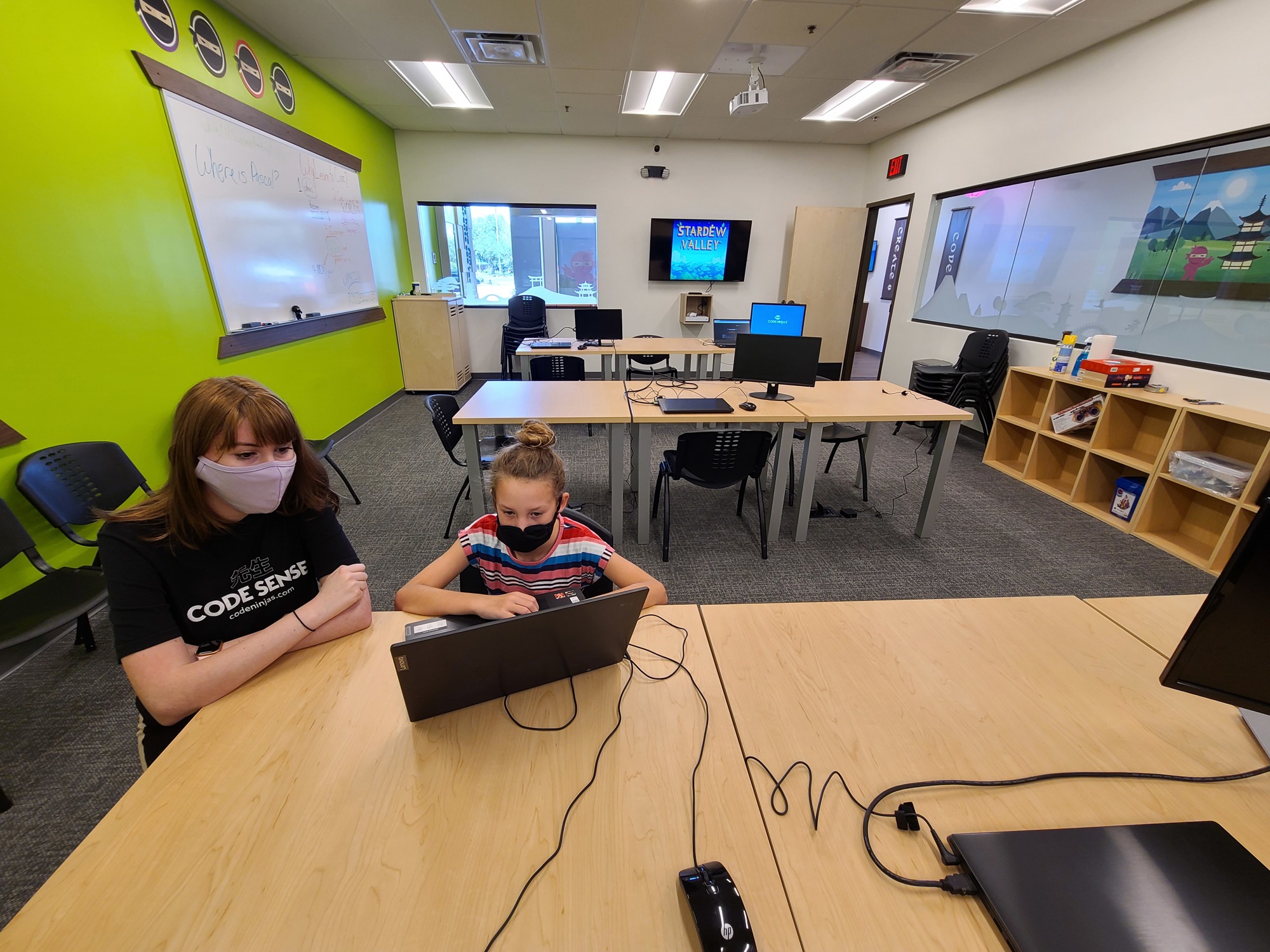 "We do that through the vehicle of video games, so while they're learning coding skills that will be used for lots of industries, everything we do is built into a game format so they can have fun while learning something that can be difficult," Ryan Lamb said.
Students start by building simple programs with Scratch, a visual scripting language. When they are proficient in that, they progress through other languages, ultimately creating their own games and apps. Games such as Minecraft and Roblox are popular too.
"These kids are super smart," Eileen Lamb said. "They come in here with a knowledge base that just blows me away."
To carry out the ninja theme, the Lambs came up with a belt system similar to the one used in martial arts. All students, regardless of their level, start as a white belt.
"The way the program works — if they're past the white belt, they'll advance rather quickly," Ryan Lamb said. "This is a drop-in program. … You just come in whenever you want and pick up where you left off."
Participants also can learn 3D modeling so they can create their own content for their games and apps.
"Coding is the language of the future, and it's pretty much in everything we do — it's in our phones, in our cars, in our banks," Eileen Lamb said. "Kids are capable of these skills at an earlier age, so that's why we start at age 7."
The Lambs hope to collaborate with schools and daycare centers to promote the importance of STEM and the coding programs. Code Ninjas signed on as a Partner in Education with Westbrooke Elementary and is in the process of doing the same with other area schools.
Eileen Lamb is a former teacher, and she and her husband are making sure their 8-, 10- and 13-year-olds learn all they can before making their career choices.
"It's something that is used across every industry now," Ryan Lamb said.
Code Ninjas will offer summer and year-round camps, as well as birthday parties and Parents' Night Out programs. Austin Lawrence is the center director.
Costs vary depending on the program selected. Students can participate in single events or a subscription program that gives students two drop-in hours each week at the center. Virtual camps are another option, and students and teachers work together on a Zoom call.
Opening a new business during a pandemic can be tricky, but Eileen Lamb said the space is large enough to safely accommodate participants using social-distancing measures.
"We're excited to reach as many people as we can with our mission to educate kids in computer science," Ryan Lamb said.