With the touching of gloves, Derrick "Diesel" Jackson and Christopher "Pitufo" Diaz begin a nine-round dance of tactical violence.
Again and again, they circle one another before diving in to deliver blows with padded boxing gloves. Each hit explodes with sound that reverberates off walls lined with championship belts and old photos inside the hallowed halls of Rene's Dynamic Sports Center just outside of Ocoee.
Sitting ringside is Robert Rene — Derrick Jackson's father, and the man who has trained him his whole life.
"Nice, nice — keep working it," Rene yells out. "Just touch him, because he is showboating now … there you go!"
This fight is a simple sparring session meant to help Diaz — a professional boxer — get ready for an upcoming fight in Las Vegas, but it's also a way for future Olympian Derrick Jackson to keep his edge.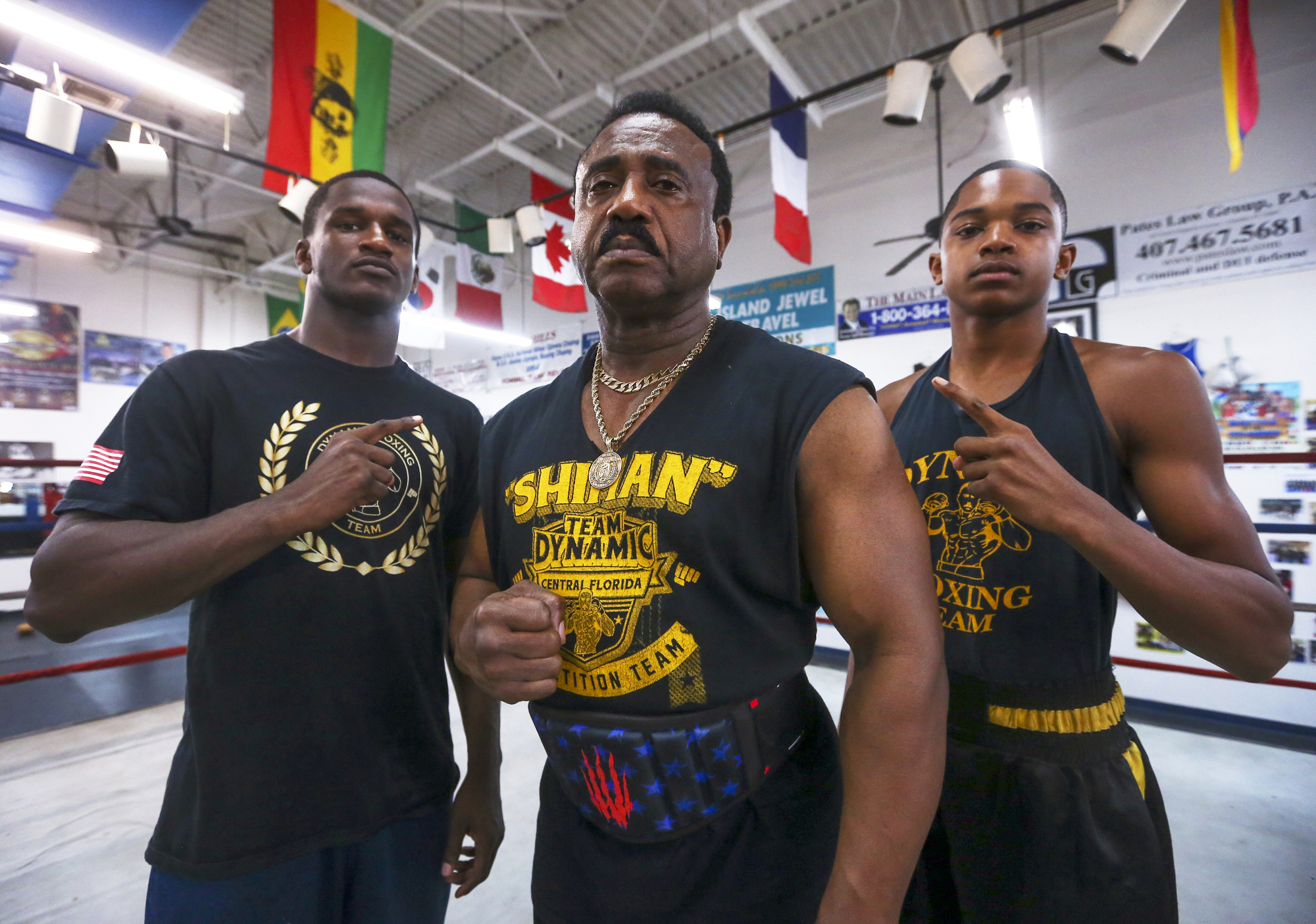 From ringside, Rene is looking for a few things as he watches his son go round-for-round with Diaz, but it's the killer instinct that he really wants to see.
"I'm looking for him to kill a guy," Rene said. "He's No. 1 in the country, so I'm looking for him to kill — and I'm wondering, 'OK, why hasn't he killed him yet?'"
Meanwhile, on the other end of the table, Darrius "Hawk" Jackson — Derrick Jackson's younger brother — watches and takes notes himself.
"I'm trying to think of what's going to make my brother better, and if I was in the ring, how would I see me doing it?" Darrius Jackson said.
 
A FAMILY OF FIGHTERS
Martial arts isn't just something the Rene family of Dr. Phillips does for fun — it's a way of life ingrained into the family for generations.
Growing up in the streets of Brooklyn, learning to fight wasn't a want but rather a need.
"We had to fight to survive," Robert Rene said. "So we were introduced to karate and then to kickboxing. When there was nobody else to beat up, we took the shoes off and went to straight boxing."
With a life dedicated to martial arts, Robert Rene opened Rene's Dynamic Sports Center 25 years ago to share his love of karate, boxing and mixed martial arts with those in the community. It also was during that time when he introduced his sons to karate and boxing at a young age. 
Derrick Jackson, who just graduated from Dr. Phillips High, participated in his first boxing match at age 5. The main thing he remembers from that exhibition match? The nerves.
"I was anxious — really anxious," Derrick Jackson said. "I was worried, because I could hear them from outside of the room as I was preparing — I was just like, 'OK, I have to make a show for my mom.' Stepping into the ring I said, 'I can do it, I'm ready,' and once that bell rings, we got to bumping."
Just like his older brother, Darrius Jackson, 16, remembers the nerves of his first fight dubbed "The Rumble in the Hills II" — he, too, was 5 years old.
"I have some pictures up on the wall over there," Darrius Jackson said. "We've had about 30 'Rumble in the Hills,' and this was the second one they did. I've been fighting in the Rumbles ever since."
 
CORONAVIRUS DELAYS OLYMPIC DREAMS
For years, the Jackson brothers awoke at 4 a.m. each day before honing their craft for hours at the gym they call their home away from home.
That hard work has not gone without reward.
Since age 15, Derrick Jackson has been in more than 60 fights as an amateur boxer, has won 10 belts and has qualified for the 2020 Olympics in Tokyo as a member of the boxing team representing Haiti — the birth country of both his mother and father.
Despite going through the whole process of qualifying, Derrick Jackson — who will box in the 152-pound weight class — now has to wait a little longer to realize his dream of becoming an Olympic boxer; the Olympics were postponed to 2021 due to the coronavirus pandemic. Luckily, Derrick Jackson won't have to re-qualify, but there is still a disappointment of having to wait.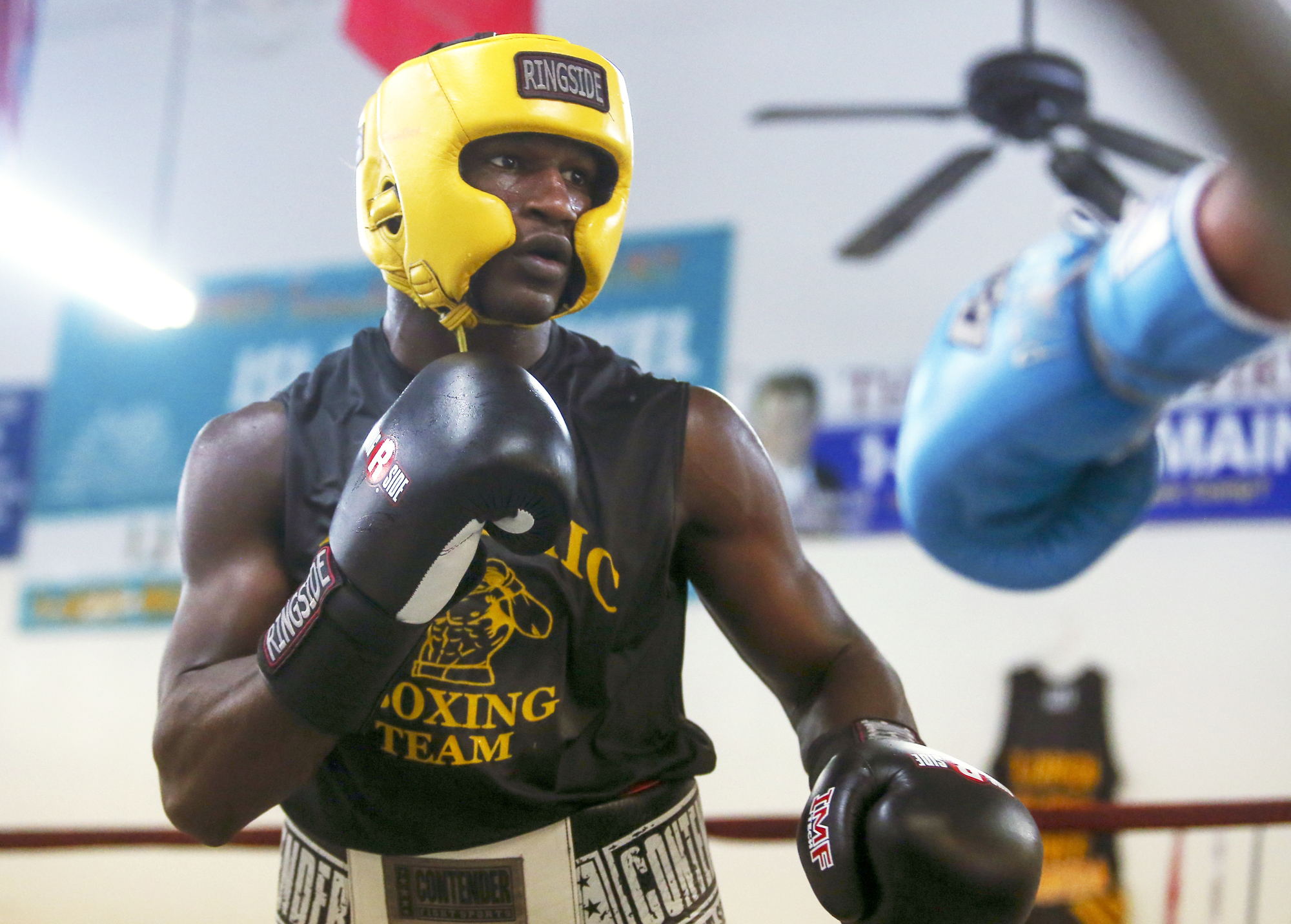 "When we first got the news, I was kind of sad, because I wasn't thinking it was going to be a whole year wait — I was thinking we may go later in the year," Derrick Jackson said. "It's kind of sad — I really wanted to represent my country, Haiti, and put them on the map. I was very sad about that, but during the quarantine mess, it means I just get to train more and push that much harder for next year."
Not to be outdone, Darrius Jackson has racked up quite a list of accomplishments — including nine national championships and two international championships. He also plans on making a push for qualifying for the 2024 Olympics.
And although Darrius Jackson has some time to wait for Olympic qualifying, there is still work to be done — even during the time of the coronavirus pandemic, when no real fights are taking place.
"There is always something you have to work on," Darrius Jackson said. "You're only as strong as your weakest link, so you have to work on whatever you're not good at and train on it."