Twenty years ago, photographer Peter Schreyer set out to document local small towns in a joint project of Orange County Government and Crealdé School of Art in Winter Park. His focus was on east Winter Garden, South Apopka, Bithlo and Taft, and when the exhibit closed, the photos — taken by Schreyer and two other photographers, Michael Turner and Rick Lang — were given to the communities featured.
The images depicting Winter Garden's black community were given to the city, which chose to display the photos at the Maxey Community Center. They are still hanging there.
"The project has been well taken care of at the Maxey Center," Schreyer said. "I always hoped that one day I could go back and add to that."
He got his wish — he said the city of Winter Garden reached out to him two years ago with a request to freshen up the exhibit and add more photos. The project was updated and put on display at City Hall.
"It was a dream for me, a documented photographer, to revisit it," Schreyer said.
Last fall, city officials contacted him again — with another request to expand the exhibit.
"They wanted to include people who could had an influence on seeing the future of that neighborhood," he said. "As things are changing everywhere, and Winter Garden is growing by leaps and bounds, the city wants to work with people in the community."
City Manager Mike Bollhoefer selected seven residents and three locations.
"Mike and his team looked at people who had either had a lot of investment, or doing community work, a pastor, the center that works with the kids, someone taking an old business and trying to revive it, like Tosha (John Lewis), and people like Mr. (Don) Rogers, who has properties," he said.
Schreyer, who loves to tell stories of people and places through his camera lens, eagerly said yes again.
The result is "A Proud Heritage: Leading Winter Garden's Historical African American Community Into the Future," which will be displayed at City Hall through April 30. This exhibit includes 10 photos from last year and five new ones — with oral histories — and revisits Winter Garden's black community 20 years after it first was documented.
"It's neat that the county created and funded the project initially and now the city is embracing the project," Schreyer said. "I'm honored to do the work. It's such a fun project and such wonderful people. I hope it will help the community with the future."
Schreyer is director of Crealdé School of Art, and he said since that 1998 photography collaboration, the art school has been teaching free art sampler classes for children every week from fall to spring at the Maxey Community Center.
ALL PHOTOS COURTESY OF PETER SCHREYER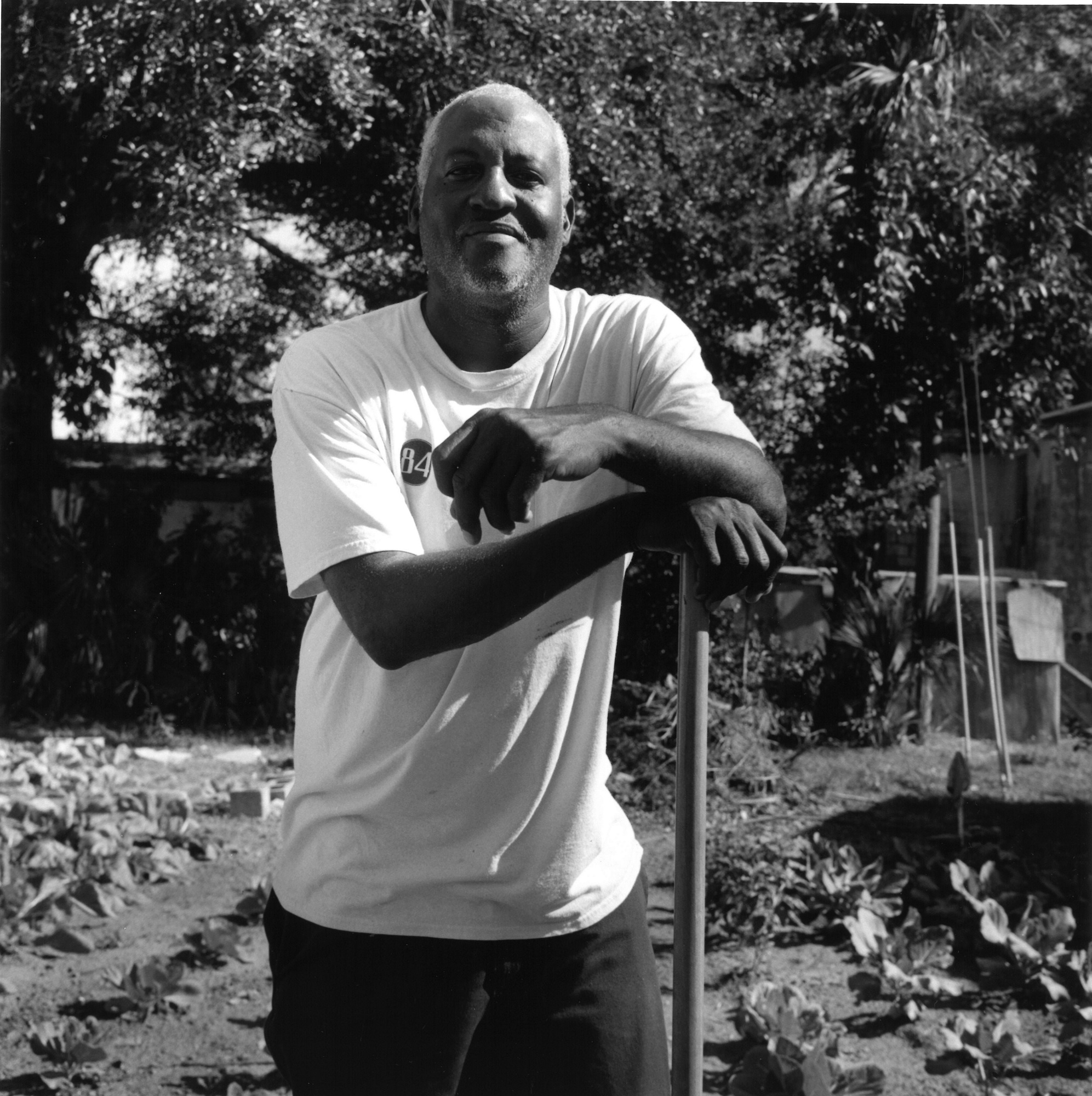 ANTHONY DYSON
Anthony Dyson is a member of the Dyson family, who owned Dyson's Taxi, which operated in east Winter Garden in the 1940s and '50s and provided important transportation services for black residents during the times of segregation. Dyson grew up in east Winter Garden and still calls the community home. He received his love of gardening from his grandmother, Annie Bell Dyson, in the 1970s. He shares his vegetables from his garden with neighbors and family.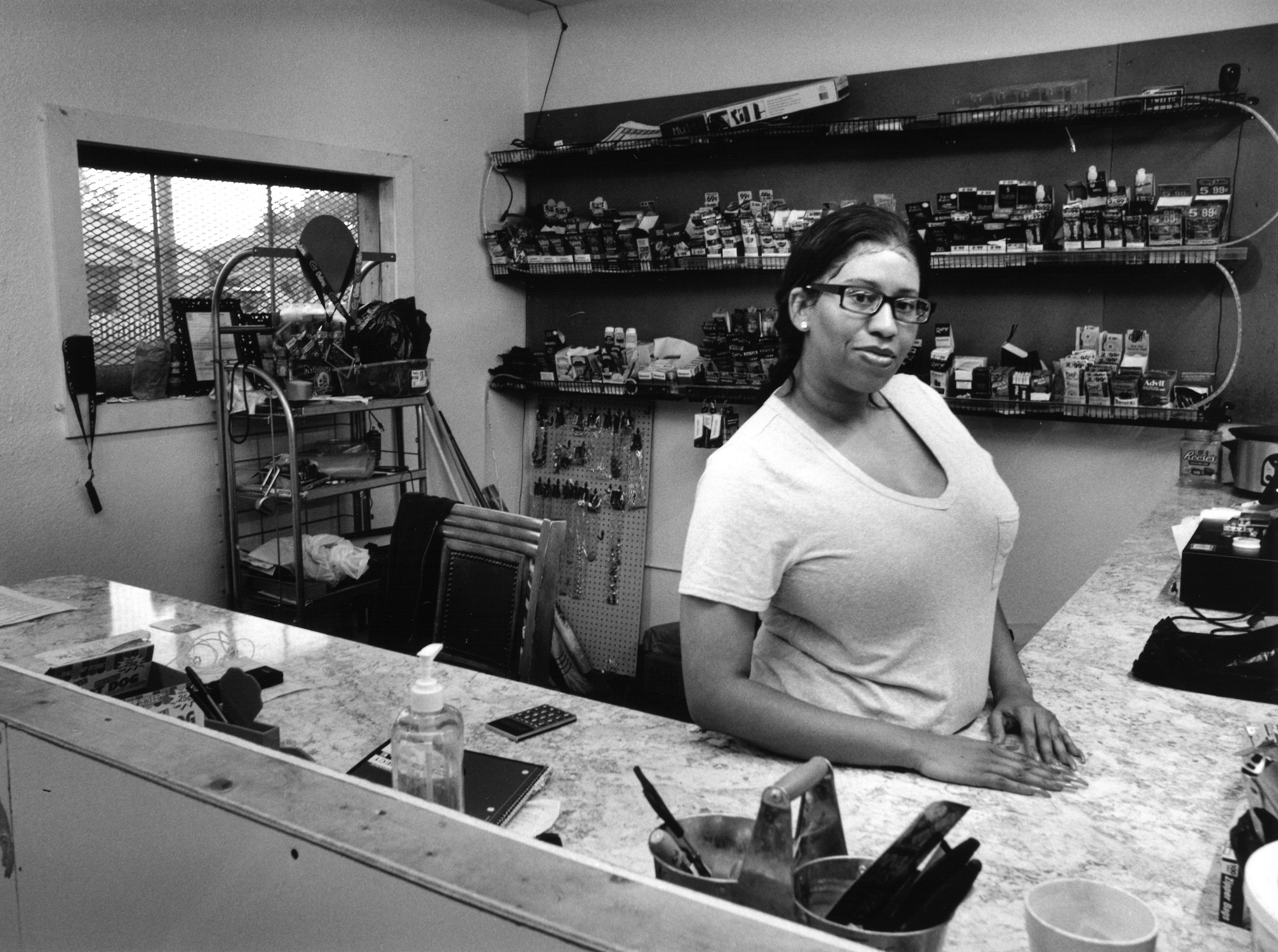 SHARITTA LUCAS
Sharitta Lucas, of Lucas Community Store, takes pride in the level of care she provides to more than 300 customers a day who visit the store, especially neighborhood children. The store opened in 2019 and previously was the East Bay Community Store, which was opened in 1958 and operated by the Dyson family for 40 years. The Lucas family has plans to expand the store's services, including a kitchen to prepare meals and host barbecues, as well as offer space for neighborhood gatherings.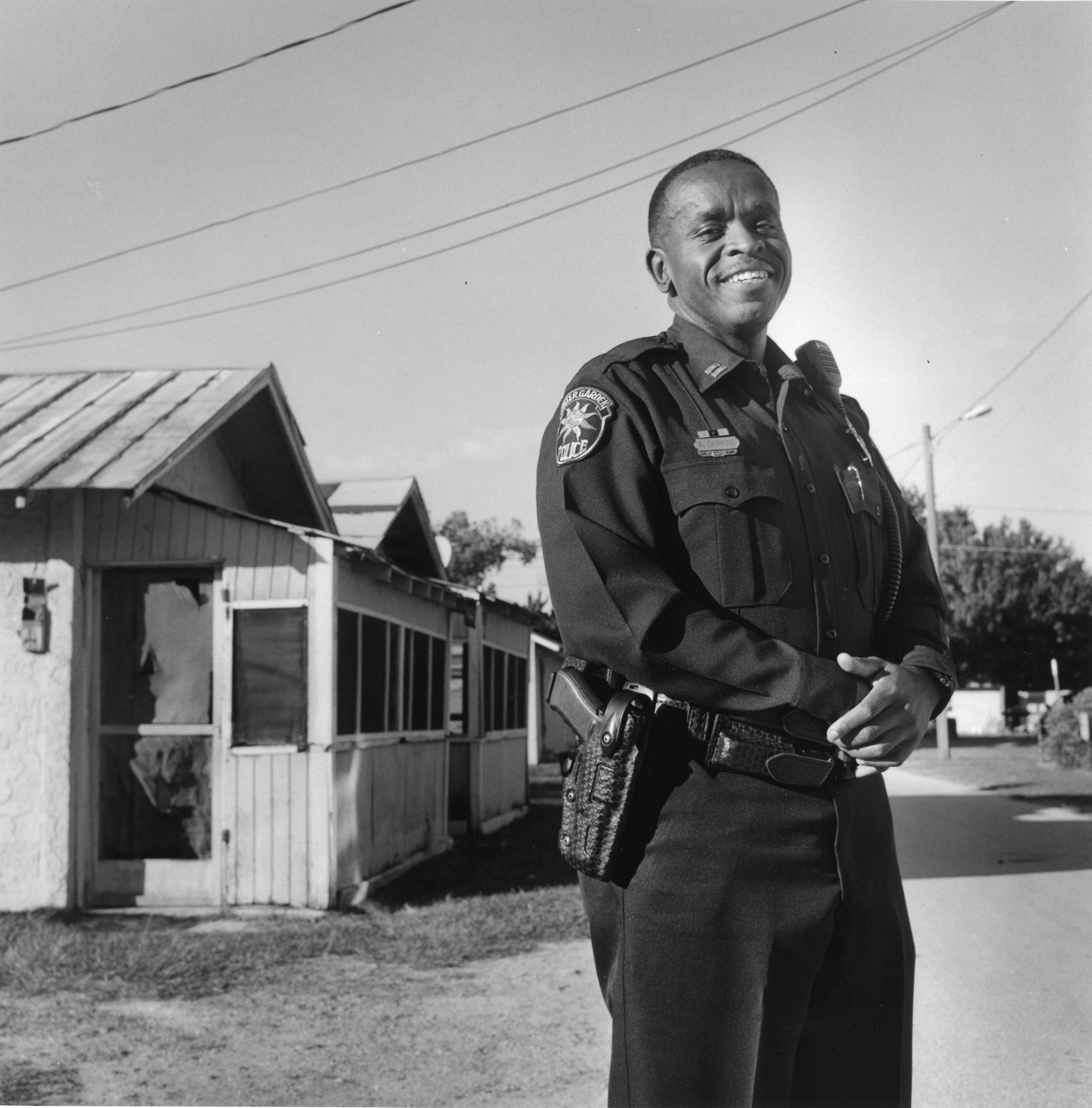 CAPT. ANTHONY DAWKINS
Winter Garden Police Department Capt. Anthony Dawkins was the department's first black sergeant, lieutenant and captain. Shortly after joining the force in 2004, he was assigned to the Community Policing Unit's bike patrol in east Winter Garden. His background in working at the Department of Juvenile Justice, recreation and coaching, assisted him in starting a chapter of the Police Athletic League in the community. The chapter implemented a children's summer program, midnight basketball games, and community cleanup projects. Dawkins continues to be a presence in the community.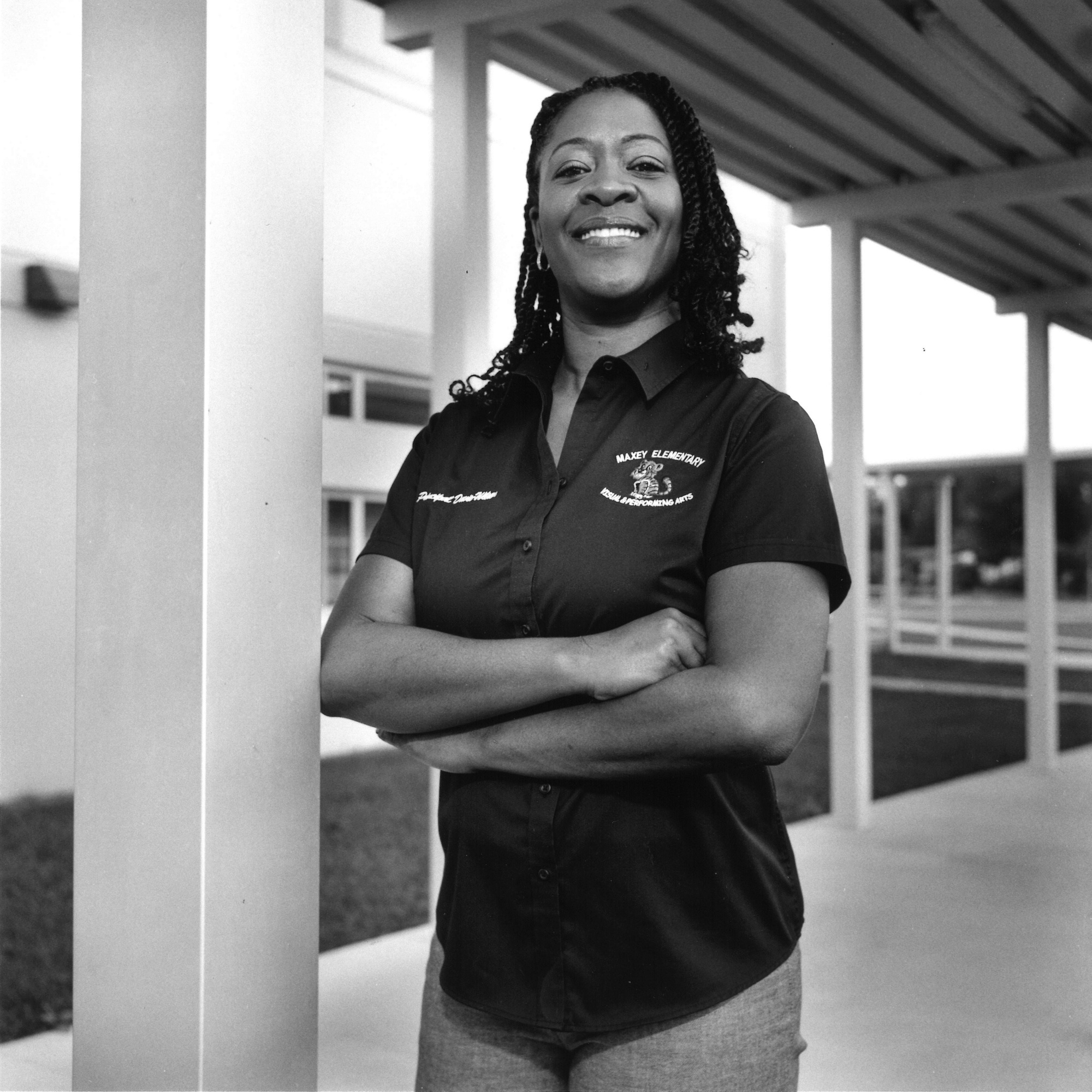 CARLETTA DAVIS-WILSON
Principal Carletta Davis-Wilson is proud to lead Maxey Elementary School. The school provides the most up-to-date learning environment and ensures every student has a promising and successful future.  The new school encourages support from families and the community and sees students proud to walk through its doors each day ready to impact the larger Winter Garden community.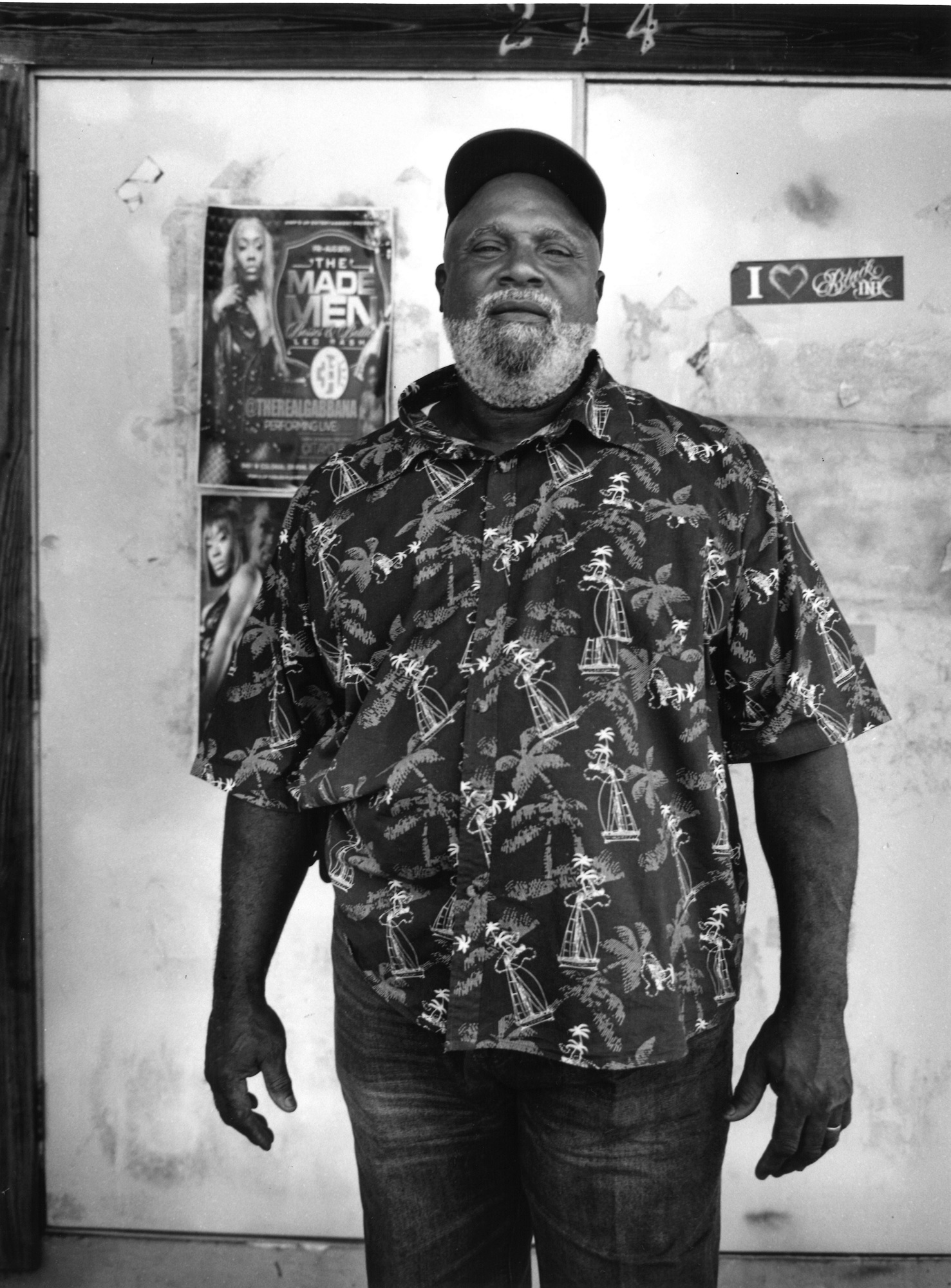 DON ROGERS
Don Rogers, standing at the former Brown's Bar on Center Street, is a business owner who began buying commercial property in east Winter Garden in 2003 with the hopes of adding amenities to its existing business district. His future plans include opening an laundromat and upgrading existing apartment homes.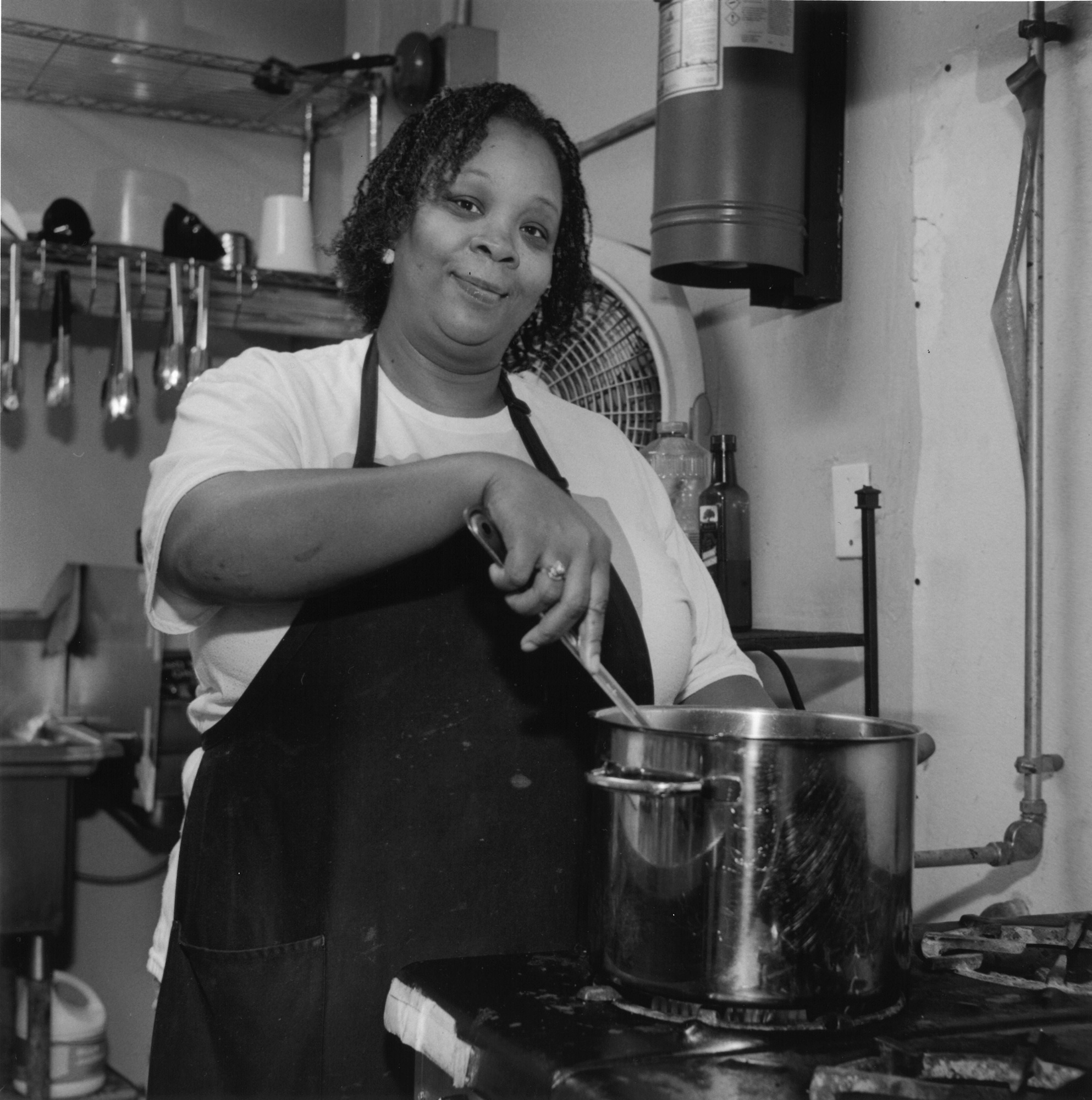 TOSHA JOHN LEWIS
Tosha John Lewis prepares Shepard's Pie, the special of the day, at her A Taste of Tosha restaurant. The owner and chef received her love of cooking from her grandmother and started her own restaurant in 2019, opening on her late mother's birthday. When visiting her restaurant, patrons receive much more than a meal, as Lewis also love to mentor children and nurture the community by providing meals on holidays. Future plans include offering cooking classes.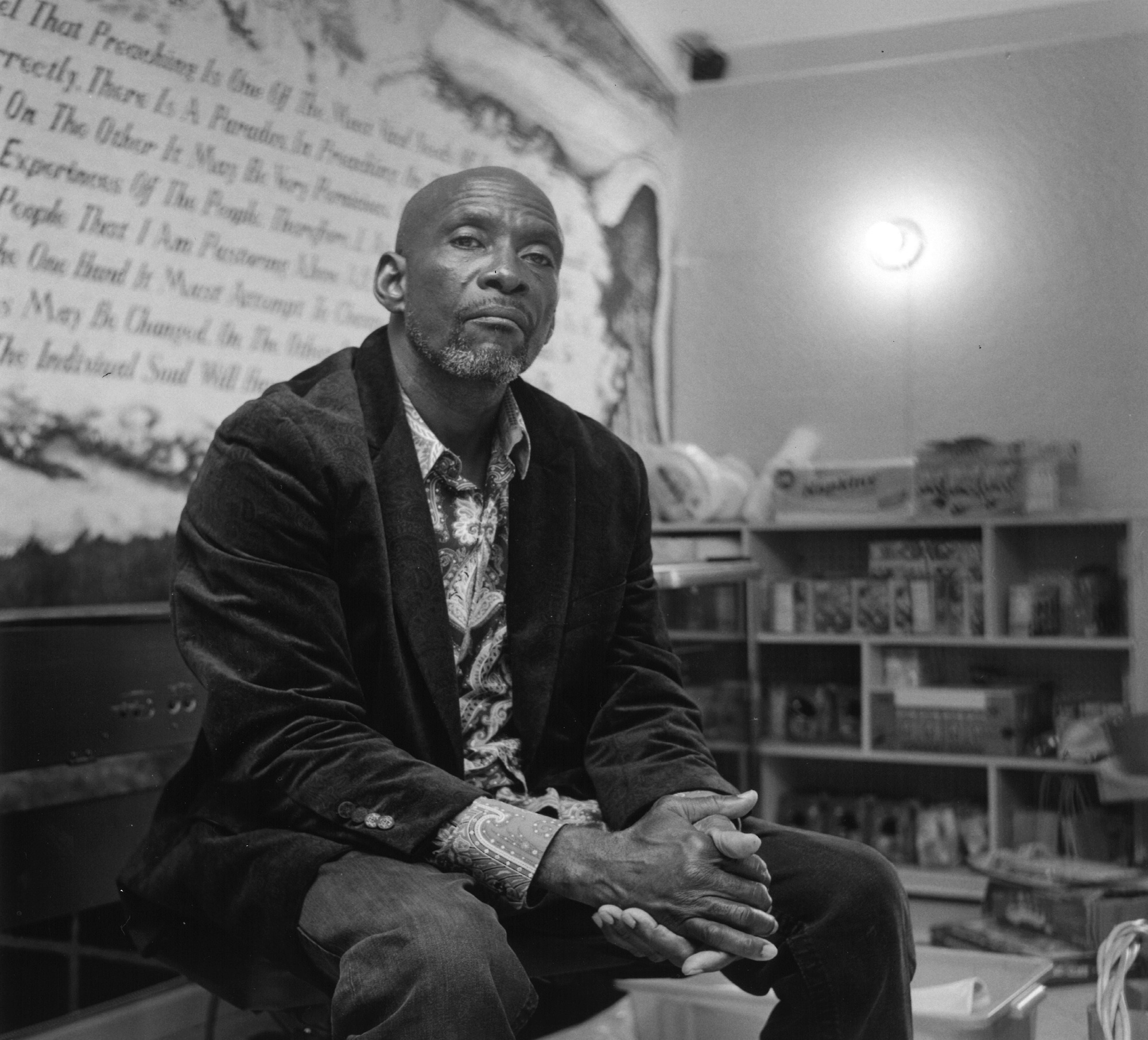 ANTHONY HODGE
Activist Anthony Hodge can be found most days on the streets of east Winter Garden mentoring, ministering and education residents of the wise counsel of Dr. Martin Luther King Jr. The Winter Garden native's family toiled as citrus field workers and helped him start tent ministries. In 2004, he founded Finding the Lost Sheep Ministry. He and his wife, Sharee, operate the Impact Center, providing after-school care for neighborhood children. Hodge advocates for the community's future by promoting locally owned businesses, mental health education and neighborhood beautification programs.