In exchange for volunteering to fight any fires in the city every other night and every other weekend, Carl "Pete" Peters Jr. and his family lived for free in one of the apartments above the fire station on South Boyd Street in Winter Garden. By day, he was a mechanic for the city and worked on all of the vehicles and equipment, some of which were stored on the bottom floor of the station.
The building, now home to SoBo Art Gallery, was home to three of Peters' four sons in the 1960s when he was a volunteer firefighter and, later, the city's fourth fire chief. For years, the fire station blew a whistle at noon every day; Fred Peters recalls the thrill of being able to "fire the whistle" that resonated throughout the city.
The boys, now men, remember hearing his stories about the fires he fought and recall his pride in designing the city's first front water pump for the fire truck.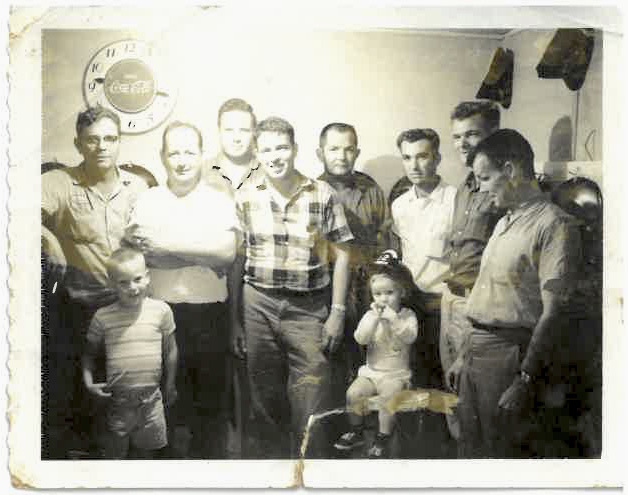 "During hurricanes we would move the fire trucks out of the station … and that would open up the bays, and they would turn the three bays into a hurricane shelter," he said.
The Peters brothers have only memories and photographs to connect them to their childhoods; their father, Pete Peters, the city's oldest living fire chief, died May 13 at age 92.
"He told a lot of stories," Fred Peters said. "His memory, right up to the end, his long-term memory never really went away. He really had a lot of stories."
ARRIVING IN WINTER GARDEN
Pete Peters, who moved with his parents and siblings to Winter Garden from Alabama when he was 16, was known for his many enterprises in Winter Garden. In addition to serving as a volunteer firefighter and a mechanic, he also worked at the Ford dealership at Plant and Dillard streets; and he owned several taxi companies, a service station and a used-car business.
It was while driving one of those taxi cabs that Pete Peters met his future wife, Velma. He frequently picked up her family to take them to and from the grocery store.
After working for Childs Taxi, he bought the business and renamed it Pete's Taxi, phone number 400, operating it beside the Edgewater Hotel for about seven years. He also bought Dial Cabs — "Rain, hail, sleet or snow, call Dial, we'll go" — kept the name and drove customers around in 1951 Fords and 1952 Chevys. Son Fred Peters said his dad transported many of the employees to and from the downtown Winter Garden phone company.
Pete Peters owned Sinclair Service Station, too, and operated it and one of the cab businesses together on Main Street.
In 1977, he started West Orange Auto Sales on Highway 50 in Winter Garden, and he ran the used-car business until he retired in 2007 at the age of 80.
"When we were kids growing up, my dad always told us, 'You be careful buying a car from a used-car dealer because they're snakes," Fred Peters said. "And when we were teenagers, he retired and opened a car dealership."
Fred Peters said probably 80% of his business was with repeat customers spanning generations — folks who bought one or more vehicles from him and then returned to buy one for their teen-age driver.
"It made him a good living," he said.
KEEPING THE DEPARTMENT TOGETHER
When Pete Peters started with the fire station, there were close to 20 others serving as volunteers, too.
"The only time they got paid was if it was an out-of-town fire," he said in a 2003 interview. "Firemen got $5 for each out-of-town fire. In town, there was no pay for that."
In 1962, the city asked him to leave his mechanic's position and serve as fire chief, and he stayed in that role for three years. He was responsible for hiring the first full-time employees for the fire department to assist the volunteers in this growing city.
During his time as chief, he also got the city to agree to pay volunteers $100 a month, regardless of the number of in-town or out-of-town fires they fought.
"Chief Peters is credited with keeping the Winter Garden Fire Department from being disbanded in the early '60s when many of the volunteers were at odds with the city," said Fire Chief Matt McGrew. "Chief Peters took over and was successful in bringing the volunteers back together to restore the fire department.
"Throughout my career, and especially since coming to WGFRD in 2006, I have always held the belief that we wouldn't be the department we are today had it not been for those like Chief Peters who paved the way (through thick and thin) so many years ago. That is why I have tried to make it a point as the fire chief to stay connected with all of the past fire chiefs that are still with us."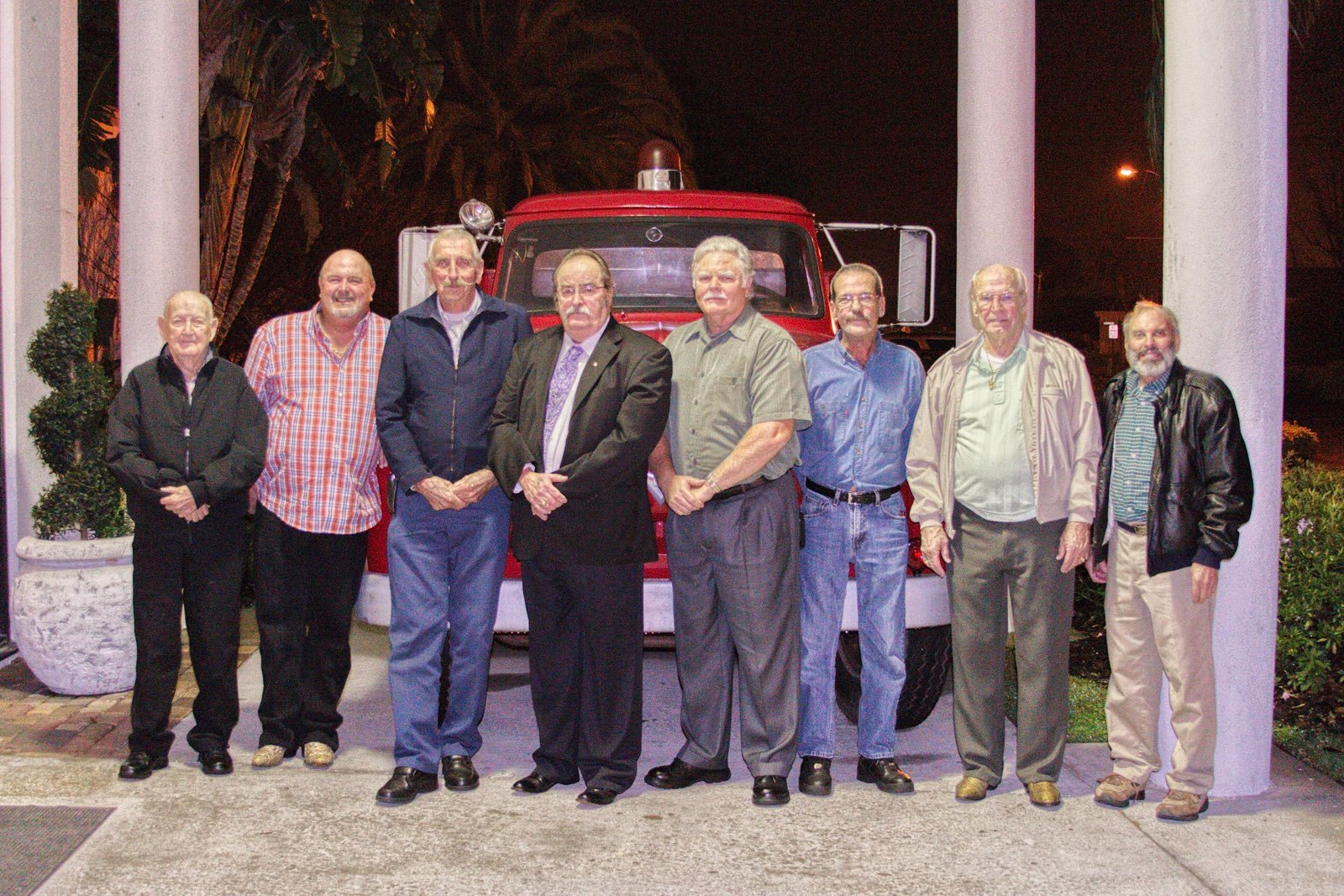 The two met when the city of Winter Garden hosted a celebration in honor of the fire department's centennial in 2013. Their most recent conversation was in February when McGrew visited Pete Peters at Quality Health Care, where he had been living.
"He said that when he went to work for the city as a mechanic, they automatically connected any of the mechanics to the fire department," McGrew said. "'That's just the way it was. He liked working for the city and was willing to do whatever he needed to do so he went on to become a volunteer firefighter."
When firefighters started quitting their positions because of how they felt they were being treated, Pete Peters was there to advocate for them.
Pete Peters made it a point to get to know as many folks as he could throughout his careers.
"He was proud; he just loved the city of Winter Garden," Fred Peters said. "He knew the mayors and the fire department and the police department; he was friends with everybody. When we were younger the police officers would come by our house on Sunday because they knew Mama made the best biscuits."
The family is planning a celebration of life at a later date, and McGrew already has offered the Winter Garden Fire Rescue Department's participation.
Pete Peters is survived by his four sons, all of whom live locally, Tommy Peters, James "Fred" Peters, Glenn Peters and Carl Peters; 10 grandchildren; and eight great-grandchildren.