Local beer lovers soon will have a new place to raise their glasses.
Home State Brewing Co. is set to join the growing list of dining, shopping and entertainment offerings at Hamlin Town Center in Horizon West.
"We want to establish ourselves as a community hub where everyone feels welcome," Home State Brewing Co. co-owner Colin Vanatta said.
The 4,315 square-foot floorplan features a brewery and an indoor taproom, as well as an outdoor patio and a beer garden. Trees left over from Hamlin's landscaping will surround the beer garden, which also will feature a stage. The opening is slated for December, but the long-range plan includes a menu of in-house eats from their own small kitchen.
The team behind the scenes comprises four co-owners. Each hail from different states, but all are driven by a passion for sharing their craft and serving the community.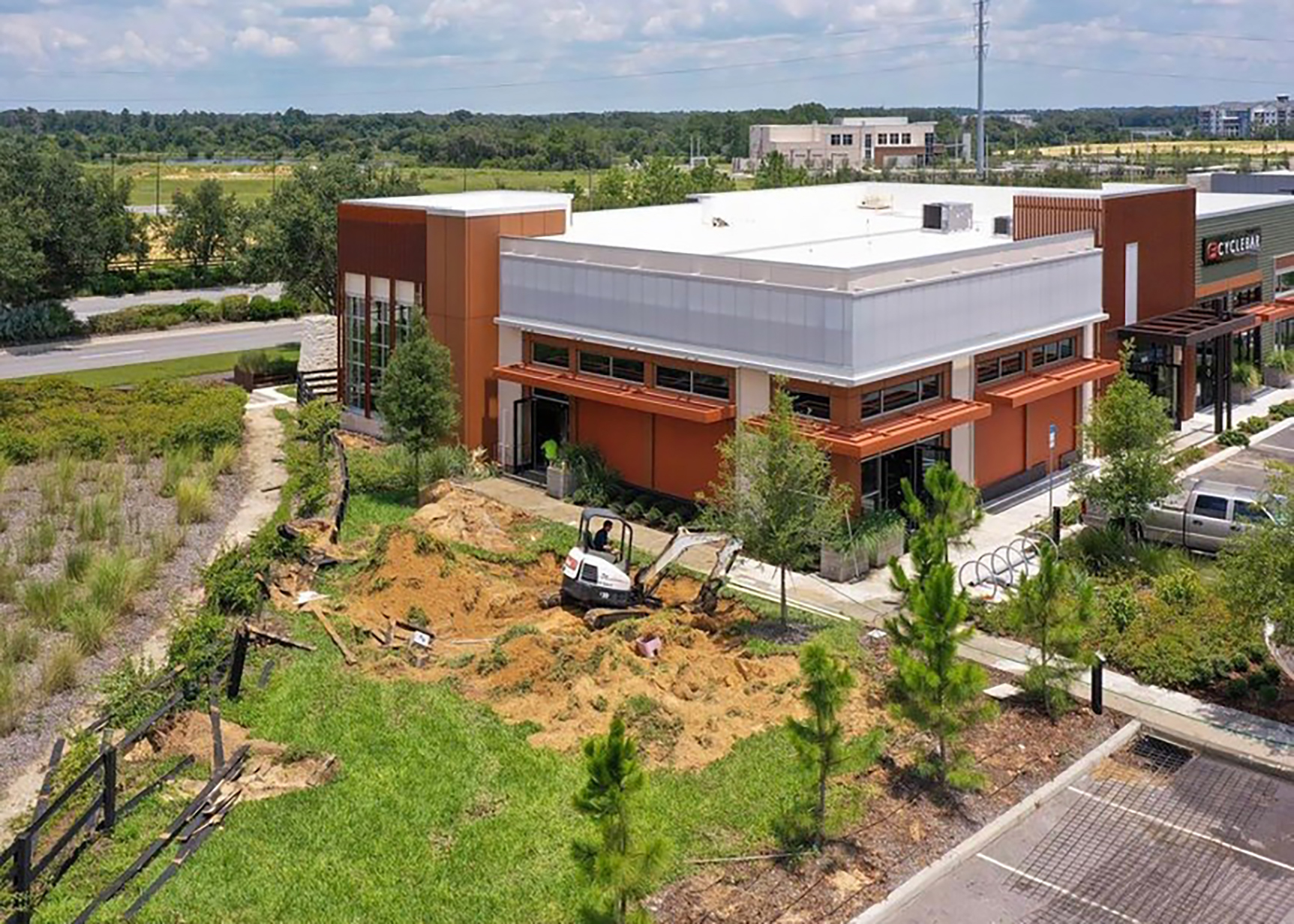 HOME SWEET HOME
The plan began in co-owner Colin Vanatta's hometown of Winter Garden. His family has lived in the area for more than three generations, and their sense of local pride helped shape his priorities.
"We've seen the area grow; it's ingrained in us," he said. "And it means a lot to me to leave a place better than you found it." 
Vanatta's values remained in place as he went off to study engineering at the Georgia Institute of Technology and enjoyed the local offerings.
"There's a really interesting craft beer scene in Atlanta, lots of interesting breweries with a great selection of beers and very tight with the community," he said. "I wanted to bring something like that back home."
The brewery bug stuck with Vanatta as he earned a degree in aerospace engineering and came home to work in the Defense and Commercial Aviation industry. The idea of working with local providers to offer an enjoyable product in an inclusive environment was nearly as intoxicating as the beer.
"Everybody wants a place to come together and feel at home."
Gemütlichkeit
A taste for craft beer and love for all things local is shared by his wife and Home State co-owner Lexi Vanatta.
Originally from Texas, Lexi Vanatta works as a mechanical engineer but met Colin while visiting friends in Ocoee. Moving away from her home state provided a different perspective on serving the community.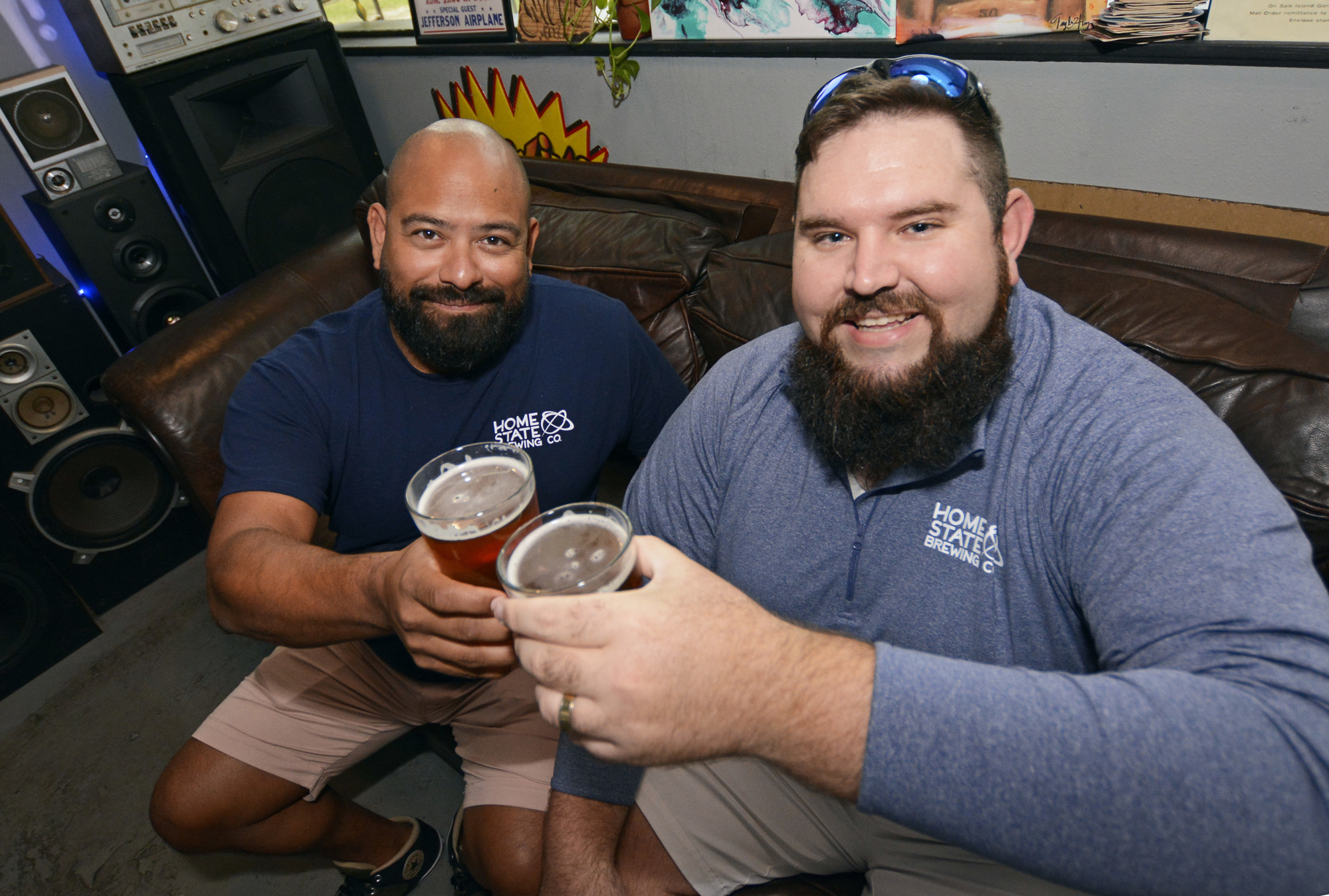 "Colin grew up here, but the Central Florida area is full of people who have made Florida their home," she said. "They come from different places and feel like they belong here, and we want to pay tribute to everyone's home state while celebrating where we all are now."
Outreach and inclusivity will be a big part of the company culture, according to Lexi Vanatta. 
"We'll have community events like 5Ks and volunteer with charities," she said. "We want to bring in food trucks and work with local artisans and woodworkers for the interior and feature local bands at the beer garden."
"We're crafting what we're calling a Home State of Mind," co-owner AJ Alix said. "The German word for it is gemütlichkeit. It's this sense of belonging that we really want to capture in our space and our brand."
Alix, who lives in Atlanta, met Colin Vanatta in college and called in to assist with business and marketing in the early stages. 
"I'm lending my expertise as an entrepreneur and helping out behind the scenes," he said.
THE BREWMASTER
If the soul of the company is its community, the heart will be the brewery. And its brewmaster and co-owner Marco Reyna's job to keep the lifeblood pumping through the tap lines.
Reyna developed his brewing skills in his home city of Chicago. His 11-year career spans craft breweries in Miami, Tampa and Lake Nona. He met the Vanattas while responding to their job post. 
"We just started talking about the things we wanted from this business and what we wanted to achieve," Reyna said. "And we were aligned on so many levels that it went from a brewing job offer to 'hey, you want to be a partner?'"
There will be 20 tap lines running from the brewhouse to the taproom, and 10 will run to the patio bar. In fact, the place where Reyna will work his magic will be famous even before the first shipment of hops arrives.
"We've got a pretty customized brewhouse," Reyna said. "Our manufacturer (Deutssche Beverage Technology) is so proud of it they will display it on the exhibit floor of the Craft Brewer's Conference in Denver next month."
LOCAL FLAVOR
A new craft brewery means business for area farms, and Home State plans to cultivate as many relationships as possible. 
"We want to incorporate as many local ingredients as we can," Reyna said.
But working with local providers is not limited to farms and growers. Craft brewers often cross-promote and work with one another to share knowledge and feature one another's products.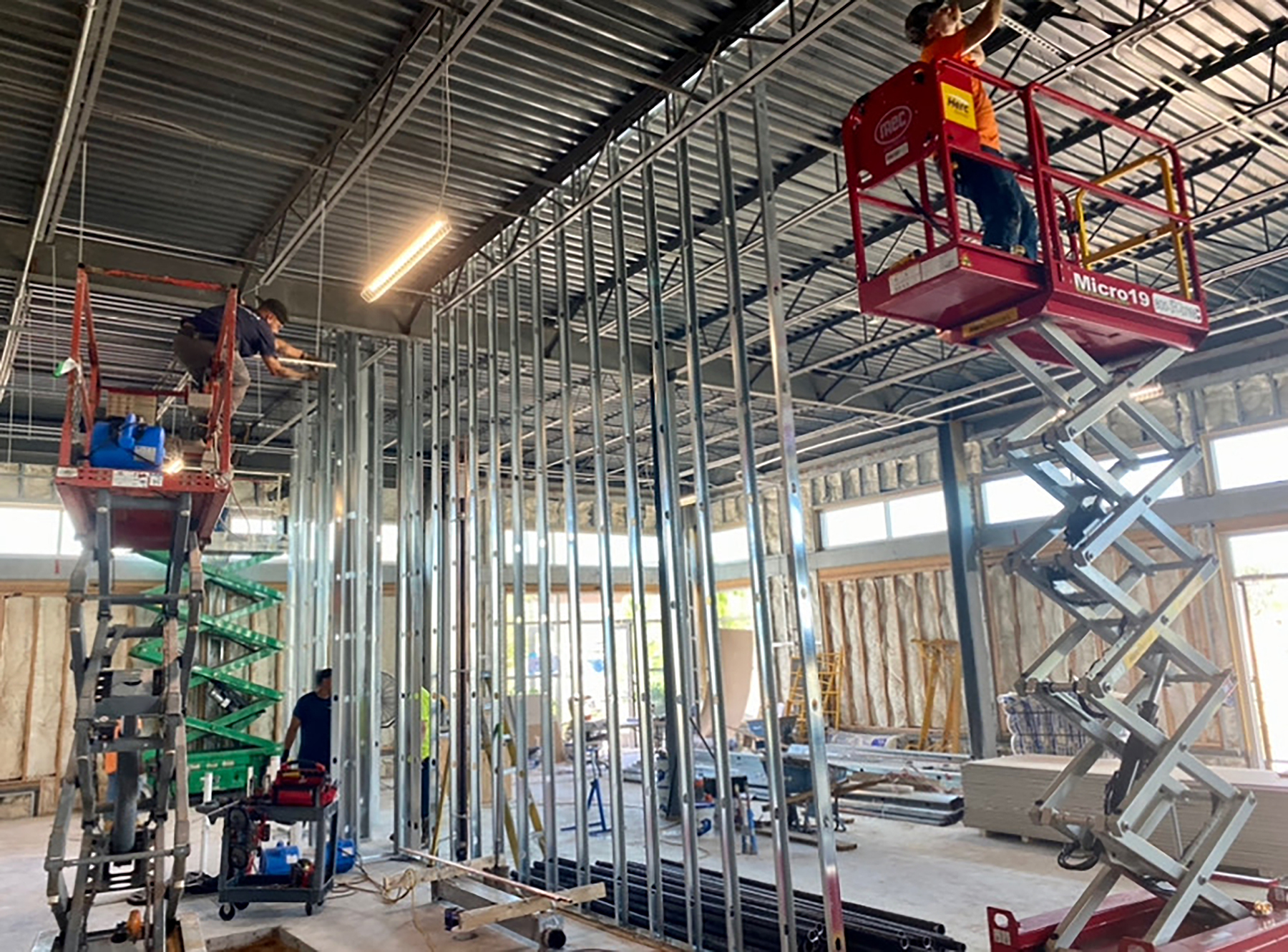 "If we don't have enough to fill all the taps at a certain time, we're definitely going to bring in guest beers and work with local brewers," Reyna said. "It's such a tight-knit community and so supportive."
Their mix of backgrounds is blending a solid plan for the Home State family. But for Colin Vanatta, the final ingredient took the longest to find yet was closest to home.
"We started working on the business in July of 2017, setting parameters and deciding what we wanted," he said. "The next two-and-a-half years was spent looking at properties. I must have seen 130 properties in multiple counties. I was thrilled when our agent hooked us up with Boyd Development and they told us there was space at Hamlin. It's my backyard, it's the community I grew up in. I couldn't have asked for anything better."