OLD TIMES
85 years ago
The Lakeview High auditorium was packed with guests to see the members of the senior class receive their diplomas. Special mention was given to Harold Henschen, valedictorian, and Harold Britt, salutatorian. The American Legion medals for citizenship were awarded to Mary Roper and Wilbur Clounts of junior high school.
80 years ago
The city of Ocoee committee for the USO War Fund drive thanked all who cooperated to make it a success. Serving with Mrs. E.C. Muir, chairman, were Mrs. J.M. Grafton, Mrs. Dudley Wilson, Mrs. W.S. Pounds and Mrs. Mary Griffin.
70 years ago
Eight West Orange persons graduated from the University of Florida in a class of 992. Receiving degrees were Charles McKim Barley, John Lucian Beck, William Borysewich, Harold Denmark and Ralph Harrell, all of Winter Garden; William Clifford Davis, Ocoee; David Stanford, Oakland; and Nina Janie Morrill, Killarney.
55 years ago
The Winter Garden Lions Club was given some insight to what can be expected with the coming of Walt Disney World when John W. Rynerson, president of the Mid-Florida Publishing Company, was guest speaker.
50 years ago
A barbecue was held to honor former Orange County Sheriff Dave Starr. It was an occasion where bigwigs relaxed and enjoyed an opportunity to visit with friends.
40 years ago
Linda Anderson and Gretchen Boyd, co-chairpersons of the West Orange Junior Service League, presented specially designed R.I.F. T-shirts to Dillard Street Elementary School essay winners Jeni Quesinberry, Melissa Hall and LeeAnn Dault.
Gene Murphy was installed as president of the Rotary Club of Windermere at a ladies night banquet at Bay Hill Country Club. He also was honored by being named a Paul Harris Fellow.
30 years ago
Charles E. "Chet" Hawthorne III of Windermere received an appointment to the U.S. Military Academy at West Point. He was a 1991 graduate of West Orange High School.
St. Luke's United Methodist Church said goodbye to its former pastor, the Rev. Jim Harnish, and welcomed the Rev. William S. Barnes as its new pastor.
20 years ago
An organizational meeting of the new West Orange Red Hat Society was held, and women ages 50 and older were invited to attend wearing a purple dress. Attending the inaugural RHS meeting were Audra Butler, Joan Teal Griffin, Teresa Sabat, Viola Gallagher, June Sunday, Anna Fulford, Zoe Taylor, Vikki Chitwood, Laveta Marsden, Jeanetta Vanover and Beverly Lee.
THROWBACK THURSDAY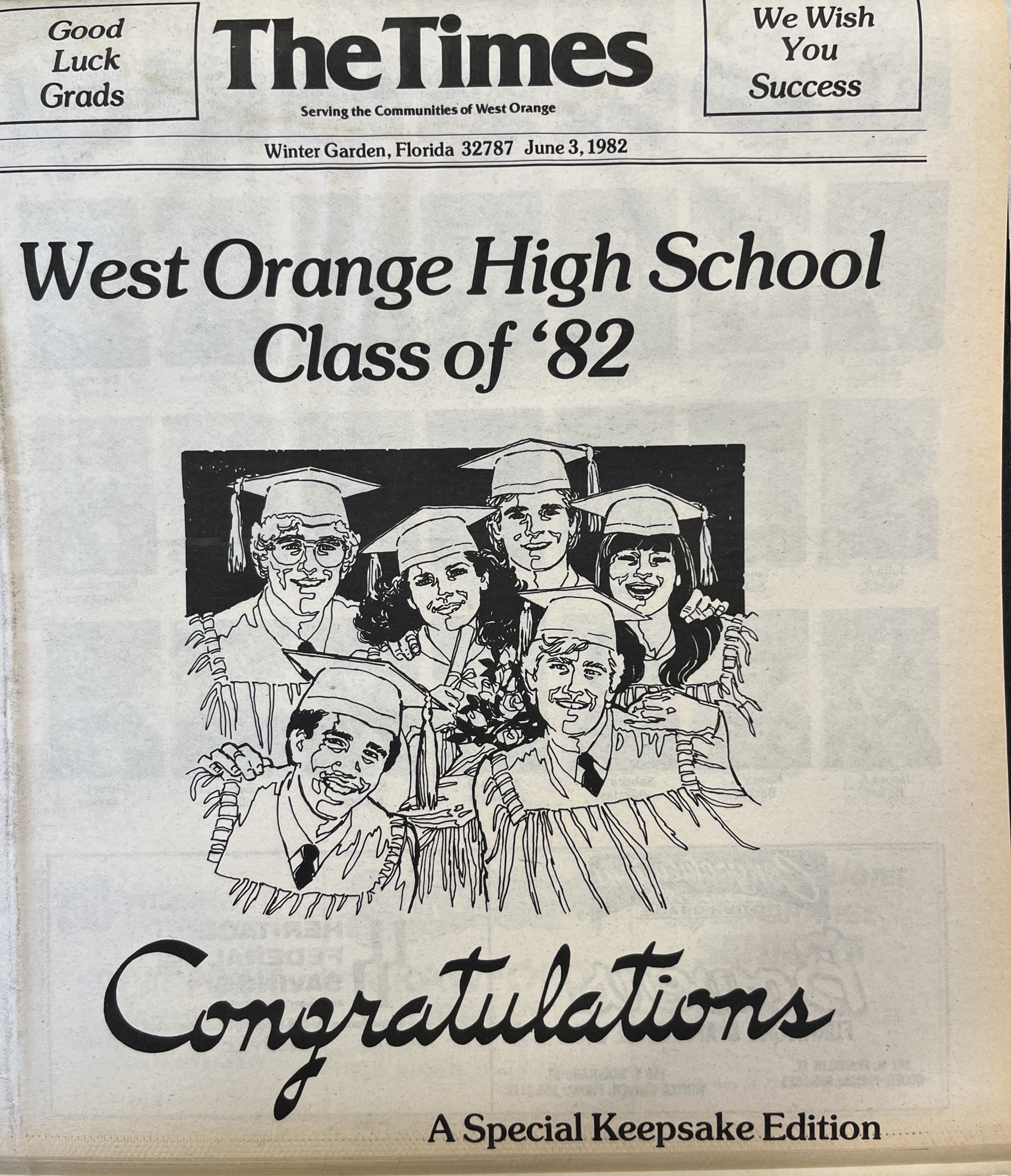 June 3, 1982
The Times, The Winter Garden Times, The West Orange Times and Observer Media Group have carried a long tradition of celebrating the graduates of the local high schools. The tradition started with Lakeview and Ocoee high schools and continued when more schools were built in West Orange County — first West Orange, followed by Dr. Phillips, Olympia, Ocoee and Windermere. A number of local private schools are recognized as well; two more public high schools, Horizon and Lake Buena Vista, will be added when their students are seniors.
Generations of West Orange County students have seen their photographs and names printed in these keepsake editions.
FROM THE WINTER GARDEN HERITAGE FOUNDATION ARCHIVES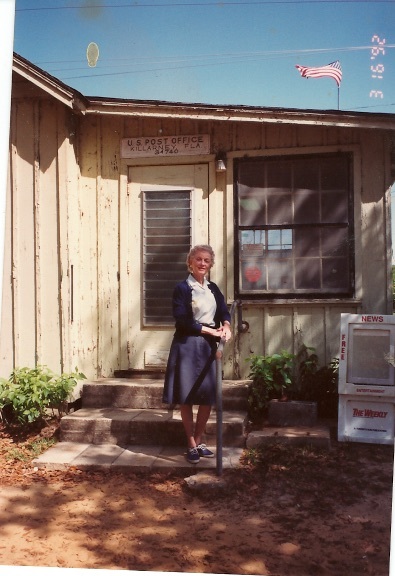 Postmaster Gloria Pearce is seen in 1992 at the Killarney Post Office in West Orange County. Proud of her role in ensuring that "the mail must go through," Pearce served in her position for 30 years until retiring in 1998. She contended that she performed excellently in her position and that she wasn't appointed just because her antecedents were postmasters. Some called her "postmistress," but she insisted that she be called postmaster. "Now, I am a postmaster. I do not consider myself insulted by that phrase and never refer to myself as a postmistress. For that matter, neither does the U.S. Government."
"We've Got Mail," a new exhibit at the Winter Garden Heritage Museum showcasing the history of West Orange post offices, is on display through Aug. 31.