OLD TIMES
80 years ago
Mrs. Wilson Griffith and Miss Mary Henderson entertained at Mrs. Griffith's home with a Coca-Cola party and shower honoring Mrs. L.J. Trought, a recent bride.
Donald Jarrett entertained a few of his friends with a theater party to celebrate his birthday. Those invited were John and Lester Arnold, Robert Freeman, Richard Cloughley and Billy Janett.
70 years ago
The annual merchants barbecue was held at the Orlando Gun Club with Joe Gufford as chairman, assisted by Pat Murphy and Herb Davis. L.S. Iserman and Henry Britt made up the food committee. On the serving committee: Judson Moore, Gerald Thompson, Eldon Johns, Gene Cappleman, George Morgan Howard, Tom Cox, Francis Loomis, Herb Starr and Franklin Cappleman.
50 years ago
Ernie Hawk Appreciation Sunday was held at the First United Methodist Church of Winter Garden, the Rev Stacy Selph announced.
Cadet Reginald H.W. Sterns III, whose parents lived in Winter Garden, graduated from the U.S. Military Academy, West Point.
The sale of 355 acres located one-half mile west of Walt Disney World on U.S. 192 was announced by Lt. Col. Louis S. Stokes, president of Air Groves Inc., Winter Garden. At the time, the corporation still owned and operated groves on 255 acres near the West Orange Country Club and on 698 acres south of Clermont.
40 years ago
Chris Whitehead, daughter of Mr. and Mrs. Ron Whitehead of Sand Lake Hills, was the recipient of the Dr. Phillips Rotary Club Scholarship.
Principal Jake Voss and staff at Dillard Street Elementary School honored Vernell Graham with a retirement party. She worked in the Dillard cafeteria for 21 years.
20 years ago
Health Central hosted a Topping-Out Celebration to kick off the 50th anniversary of the West Orange Healthcare District. The second expansion of the hospital was topped out with an evergreen tree. Many local dignitaries were on hand.
Joe and Betty Burch of Windermere celebrated their 50th wedding anniversary with close relatives. They were married in St. Augustine. Betty was a dental hygienist and bridge instructor. Joe was an artist.
Ten schools in West Orange County earned A grades from the state: Bay Meadows, Dr. Phillips, Frangus, Lake Whitney, Palm Lake and Windermere elementaries; and Chain of Lakes, Gotha, Ocoee and Southwest middle schools. MetroWest and Ocoee elementaries and Lakeview Middle received a B; Dr. Phillips and West Orange high schools received a C; and Olympia High, in its first year, was not graded.
THROWBACK THURSDAY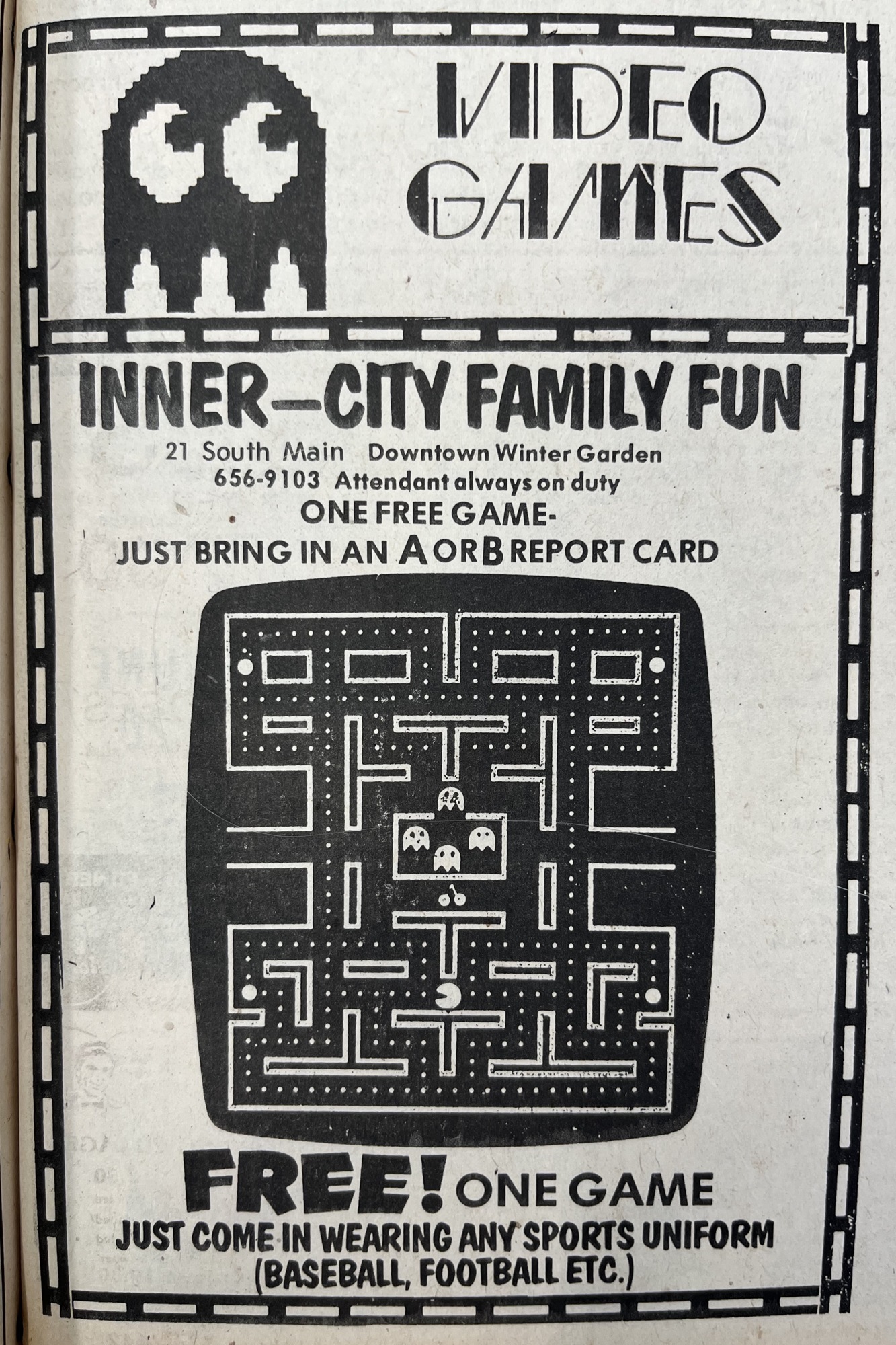 June 17, 1982
21 S. Main St., in downtown Winter Garden, has held many businesses through the years. It currently houses Sweet Dee's Cupcakery, but in 1982, it was a game room and arcade called Inner-City Family Fun.
The operators offered freebies in hopes of drawing crowds of children and teens into the establishment to play games such as Super Pac-Man, Donkey Kong Jr., Q*bert or Tron. In the June 17 issue of The Times, the business advertised free games to students who took in an A or B report card and to anyone wearing a sports uniform.
FROM THE WINTER GARDEN HERITAGE FOUNDATION ARCHIVES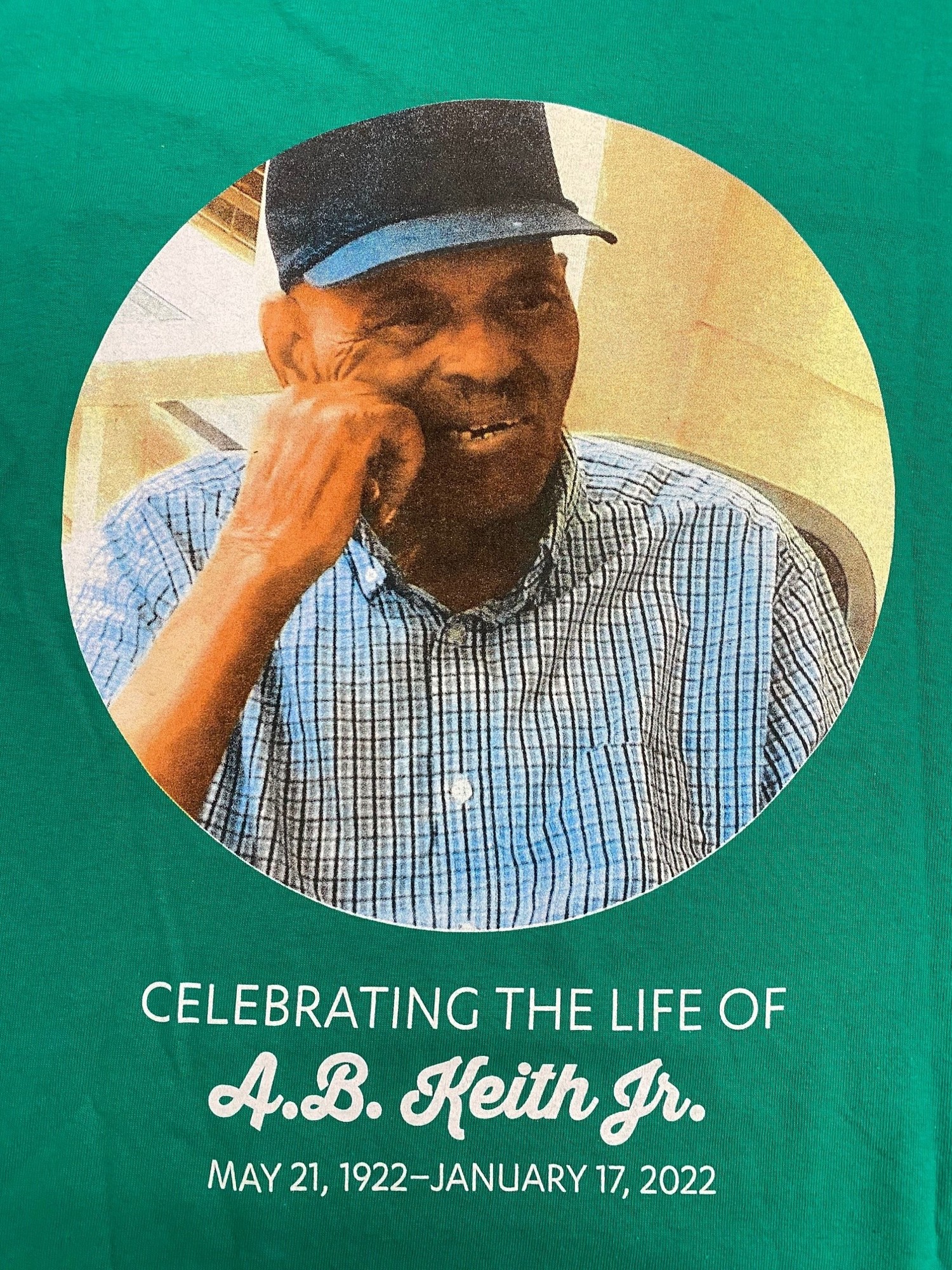 Juneteenth began as a Texas state holiday but is now celebrated annually on June 19 in the United States. Officially known as Juneteenth National Independence Day, it also has been referred to as Jubilee Day, Emancipation Day, Freedom Day and Black Independence Day. It commemorates the date in 1865 when Union troops arrived in Galveston, Texas, and declared an end to slavery in that state — two-and-one-half years after the Emancipation Proclamation of January 1863.
Black history is crucial to our total story. The T-shirt was donated to the Winter Garden Heritage Foundation by Chester L. Keith of Atlanta, Georgia, whose family has been established in West Orange County for many years. The seven oranges represent seven brothers who worked the groves for the Roper and Britt citrus growing operations. The Keith Family Reunion was held in Oakland May 28 honoring A.B. Keith Jr.