In 1995, former Orlando Magic big man Shaquille O'Neal led the young franchise to its first-ever playoff series win by eliminating the Boston Celtics in the first round of the NBA playoffs. 
It was the last Celtics game ever played in the Boston Garden — the Celtics' famous former arena.
After the Magic win, O'Neal said this: "The Boston Garden is now closed."
With a new on-campus stadium on its way in 2024 for Windermere High School, the Wolverines' matchup against West Orange County rivals Horizon (5-5, 0-3) just so happens to be last football game at Deputy Scott Pine Community Park. 
And, well, Horizon running back Jamarie Pierre echoed what O'Neal said many years ago, when asked about the Hawks' 28-13 win over Windermere (3-7, 0-4).
"It's closed, man. It's never going to open again," Pierre said.
This win moves the young rivalry's overall game record to 3-0 in favor of Horizon.
"It feels amazing to win this game three years in a row," Horizon coach Dennis Thomas said. "We've dominated them; there's nothing else you can say about that."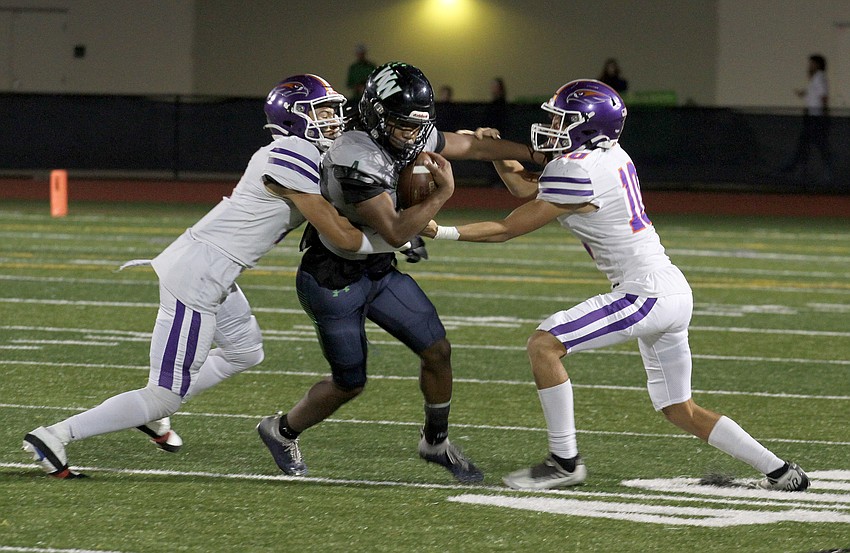 How Pierre and Hawks' defense won the game
Not only did the junior running back metaphorically close up shop at Deputy Scott Pine Community Park, he also accounted for all three of the Hawks' offensive touchdowns — one of which put the proverbial nail in the coffin at the 1:28 mark of the fourth quarter — to catapult Horizon to victory over Windermere on Friday night, 28-13. 
"Jamarie is simply one of the best backs in the state," Thomas said. "It's just amazing what he's able to do with the ball. We just make sure to get him his touches and he makes us look good out there."
Pierre, though, points to the big guys up front when asked about his three-touchdown night. 
"All credit to my O-Line, man. They did a great job blocking for me," Pierre said. "I appreciate them a lot. When I found those holes they kept making from me, I was able to shoot through it and it was touchdown every time. I'm happy to have them."
On the other side of the ball, led by senior defensive back Brandon Cruz, the Horizon's "dark-side" defense came to play. 
The secondary caught three interceptions, with Cruz supplying two of those — one of which he returned for a touchdown.
"Our defense stepped it up today," Thomas said. "We just worked hard this week. … I think the three teams that we played before tonight prepared us for this game."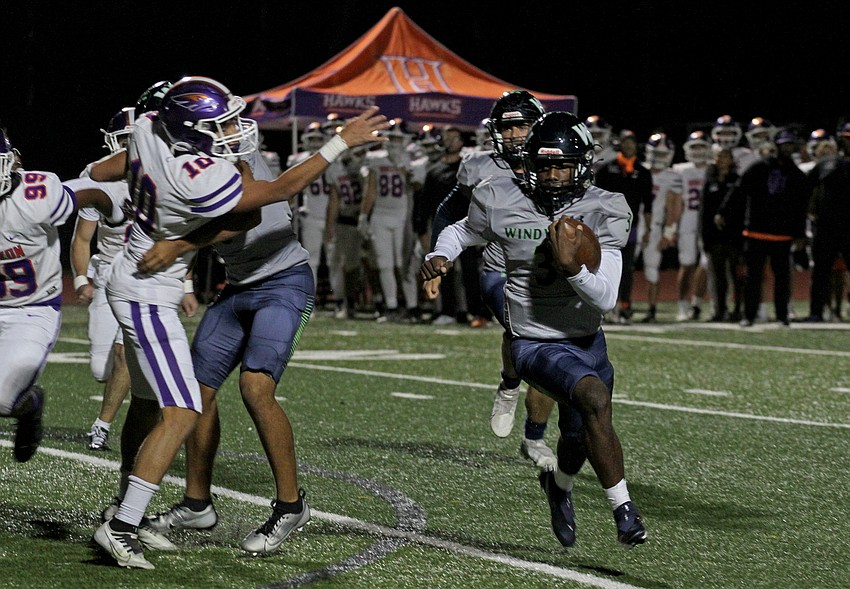 Windermere "didn't take advantage of our opportunities"
Throughout the game, it always felt like the Wolverines had a chance to win, especially in the first half after scoring first and keeping the game tied at 7-7 for most of the third quarter. 
But according to Windermere coach Riki Smith, he felt his team didn't take advantage of a few shots it had and it cost the Wolverines the game.
"I just think we didn't take advantage of our opportunities when they presented themselves," Smith said. "We're really young — we have 10 seniors. … They played hard, but they don't have that experience. We have to take advantage of the opportunities when they present themselves, and we didn't tonight."