Laney Perdue is the best hitter in Olympia High School girls volleyball history. 
Her school records in both career kills and single-season kills — 1,043 career kills and 468 kills in 2023 — all while leading the Titans to a 22-7 record, back-to-back Class 7A, District 5 titles in 2022 and 2023 and the program's first Metro Conference Championship since 2007 all prove that. 
But that is not what is most impressive about the University of Tampa commit. It's also not what's most important to her either. 
Her impact and leadership of a young Olympia starting rotation is what truly makes her special and what she cares about leaving behind. 
"Her legacy here will be always putting the team first," Olympia coach Semei Tello Ponce said. "She's the most unselfish player I've ever coached. She's always willing to help others, which only makes her better. When younger players are struggling, she goes back to her beginnings and how she felt when she was a younger player, and she shares that knowledge and coaches them through whatever is happening. 
"A lot of times, more experienced or more selfish players would let those younger players deal with it on their own," he said. "That's not her. She's always trying to help other players just be better."
TEAM LEADER
When Perdue looks back at this season, sure, she acknowledges her own personal accolades and records broken. But her face quickly lights up when she moves on to point out what the team was able to do.
"I'm just happy that I was able to leave something behind for other girls to carry on," she said. "Even though we didn't win states, just to go further than we did last year was amazing. To win districts two years in a row, win metro — which hasn't been done in a long time — to beat Windermere, which we haven't done in seven years, was such an awesome experience."
One of the reasons she has emphasized leading the team in an unselfish manner is because her teammates are family — both figuratively and literally. Her younger sister, Eliza Perdue, is part of the young Titans core that grew tremendously under the senior Perdue's leadership.
"It's been really rewarding to get to play with her," Eliza Perdue said. "It's made me happy, because I know it's a privilege that not many people get. To be able to bond with my sister on the court … is a great memory for me."
For Laney Perdue, though, similar to her ability to score points, her leadership skills were developed through her effort. 
"I really worked on it this season — especially encouraging my younger teammates," Laney Perdue said. "In the beginning of the season, this was a really, really young team. I've only ever played with girls my age, where we are all at kind of the same level. But with this team, I really had to take ownership and work on my leadership skills. I needed to just be encouraging my team all the time on the court and be that type of leader."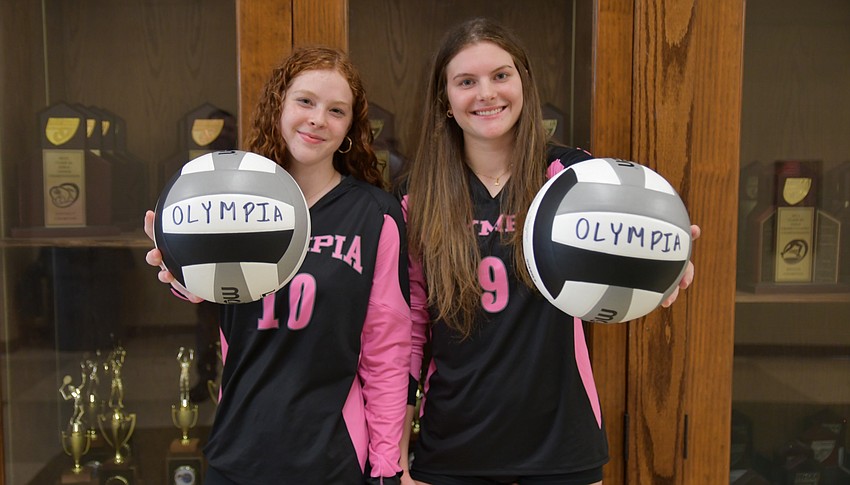 SISTER ACT
And she succeeded. Just ask the younger Perdue sister.
"I tend to get in my head a lot, and my sister just knows how to get me out of it," Eliza Perdue said. "I don't know how to explain it, but every time I got in my head, she was able to just like say a few words to me, and I'd snap out of it."
She doesn't have that effect on just Eliza Perdue. Laney Perdue seems to be the vocal leader of the entire team. 
"On the court, she just gets really focused; she knows what she wants," Eliza Perdue said. "She's very, very vocal. She likes to talk a lot on the court. … She's also very positive. Always making sure we stay out of our heads. Saying things like, 'You got it,' or when we make mistakes, telling us we got the next one."
But according to the little sister, Laney Perdue isn't hyper-focused at home. She's been known to crack a joke or two. 
"When she gets on the court, she get focused like, you can tell that she's different than when she's at home," Eliza Perdue said. "She's actually like, really, really funny and very sarcastic. Completely different than how she is on the court."
VERSATILITY KEY
Often, the phrase, "A jack of all trades is a master of none," is thrown around as a negative, usually insinuating a person isn't great at anything, just mediocre to good at a lot of different things. 
The issue with that thought process is that it's missing part of the original saying that adds this bit at the end: "But oftentimes, better than a master of one."
On the court, Laney Perdue's success can be boiled down to that phrase: She's a jack of all trades.
"I would consider her almost like a Swiss Army knife," Ponce said. "She's not just going to go up there and power hit every ball. She knows when to tip the ball, when to roll shot, when to use the block, when to use her power, so that keeps defenses on their toes.
"Because she has had to play many roles throughout her high school and club career, she's had to learn how to how to score in many different ways," he said. 
The other attribute that elevates Perdue's game to a special level is her work ethic and intelligence. 
"She has such a high volleyball I.Q. because of having played different positions," Ponce said. "She's able to anticipate what her opponents are thinking because she's played that role. She knows what a middle blocker is going to do, because she's had to do that. She's had to play as a right-side hitter, so she knows how move and think … and it's helped her game."