OLD TIMES
85 years ago
D.E. Briney, proprietor of D.E. Briney Chevrolet, and members of his organization invited Winter Garden citizens to inspect the new Chevrolet models at their showrooms across from the Atlantic Coast Line railroad station.
60 years ago
In October and November, Florida Power Corp. gave its customers two large bath towels, two hand towels and two wash cloths in their choice of colors if they installed a new electric dryer or a new washer-dryer combination.
City Shoe Repair advertised men's and boys' heels at 89 cents and half-soles as low as $1.99.
The Bill Bardoe Ford automobile dealership on West Highway 50 advertised a 1962 Galaxie four-door for $2,295 and a 1962 Ford Fairlane with low mileage for $1,995.
50 years ago
Don Shaw, principal of Hiawassee Elementary School, faced a dilemma after the school carnival when no one could figure out how to drain the dunk tank, which was tremendously heavy and had no plug. Shaw solicited the help of Ronnie Paquette of The Car Store in Winter Garden to pull over the tank with his wrecker.
Calvary Christian School celebrated Homecoming with its ninth-grade court: Becki Oswalt and Ken Rushing, Cathy Pritchett and Eugene Flannery, Jennifer Beck and Mike Mask, Lynn Morris and Gary Walls, Terri Mooty and Gary Parish, Marie Catrett and Ross Smith, and Debbie Wise and Mark Ezzard. Beck was crowned the first Homecoming queen of Calvary, and Oswalt was first runner-up.
40 years ago
Payne Stewart shot a five-under-par 67 on the Magnolia Course in the final round of the Walt Disney World Classic to win the $72,000 first-place check. This was his second PGA tur victory and his biggest prize ever.
The West Orange High School Homecoming queen and king were crowned: Robin Hammond and Doug Martin.
The West Orange Junior Service League's Debutante Ball was set for Nov. 26, with the intention of debuting 14 girls: Kelly Ammerman, Sabrina Bennett, Karen Blankenzee, Carolyn Boltin, Rutledge Bradford, Karen Crabtree, Kathryn Hall, Nannette Hughes, Sonja Jones, Kerry Kennington, Kimberlee Layne, Barbara Spears, Deborah Stout and Paige Winters.
35 years ago
Deborah Manuel, new principal of Windermere Elementary School, was ready to appear for a third time in the Queen Kumquat Sashay, the offbeat parade preceding Light Up Orlando. Her husband, Jim Manuel, an Orlando attorney, was a Sashay pioneer forming one of the original units, the Tourist Liberation Front, with the marchers throwing hotel soap to the crowds.
THROWBACK THURSDAY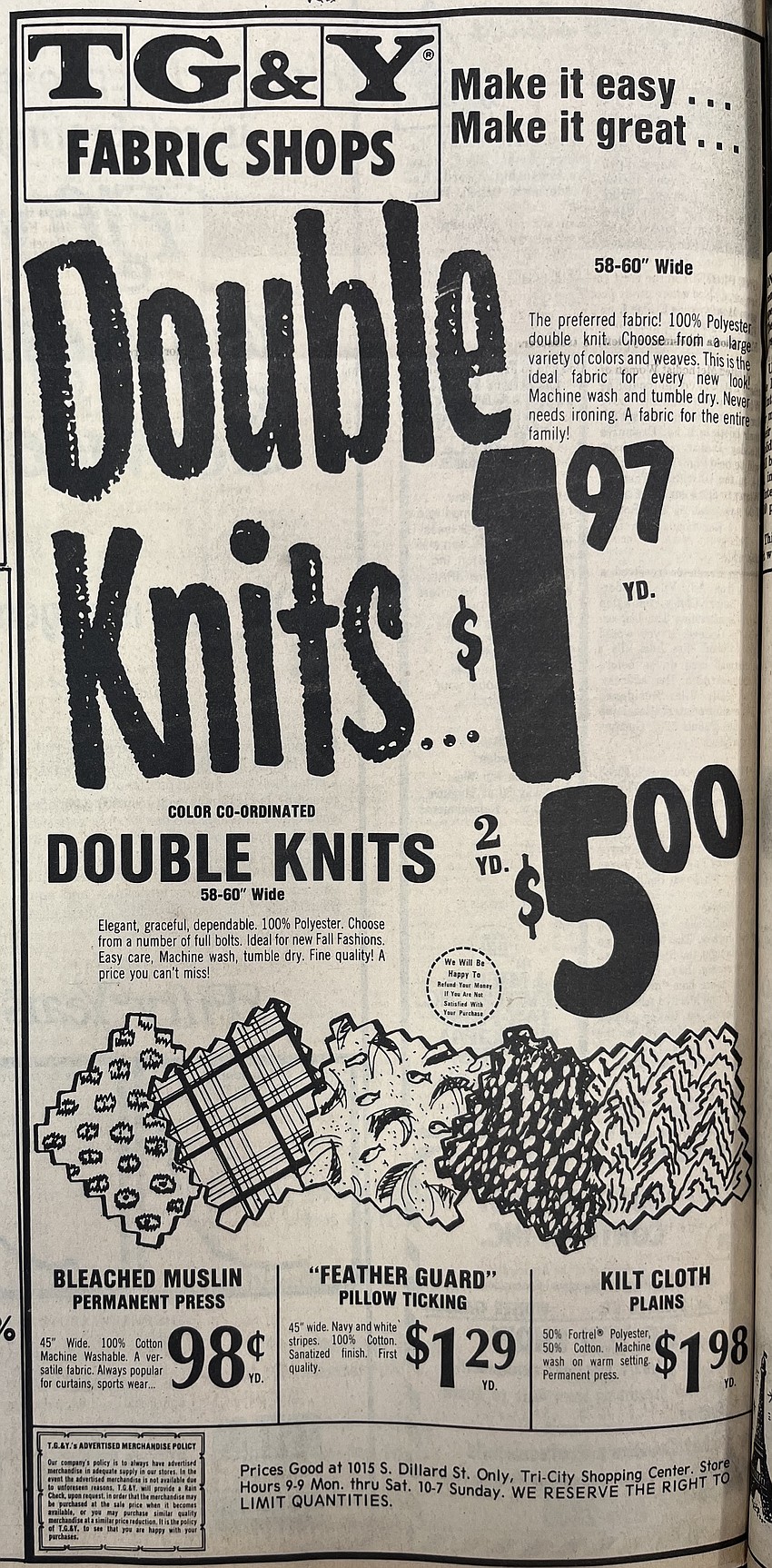 OCT. 30, 1975
TG&Y stores were once found in many small towns, including Winter Garden, where it was located in the Tri-City Shopping Center at the corner of Highway 50 and Dillard Street. The store sold everything from snacks to toys to clothing.
The local shop had a large fabric section, where seamstresses — professional and amateur — could purchase materials such as permanent press bleached muslin, double knits and kilt cloth. The store had rows and rows of bolts of materials, and in 1975, that included a lot of plaids and stripes.
FROM THE WINTER GARDEN HERITAGE FOUNDATION ARCHIVES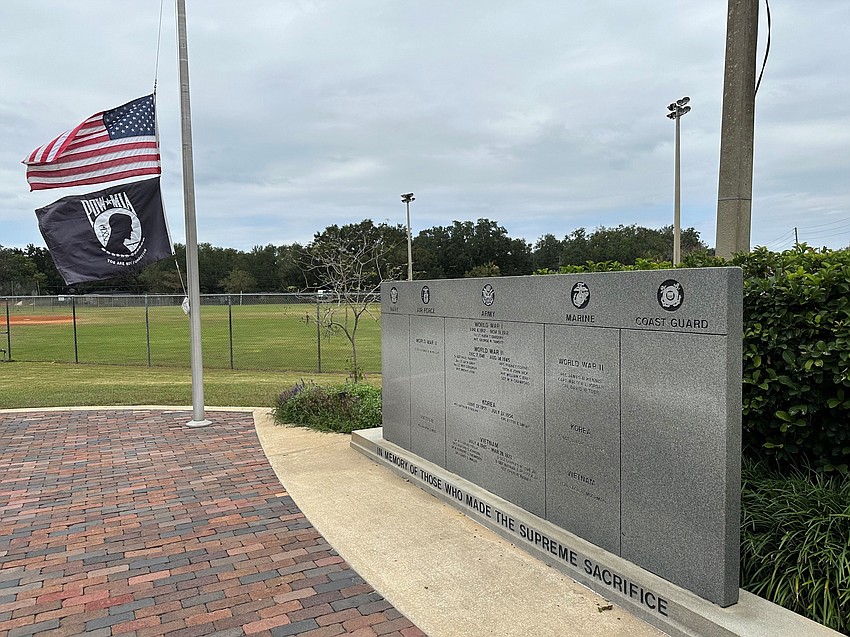 This Veterans Day we honor the men and women who served in various American wars and military operations. Be sure to stop by Veterans Memorial Park on South Park Avenue this week to pay homage to those who unequivocally defended our hard-won freedoms.