Local Horizon West musician Benjamin Neil, Fortune House Productions, is hosting an event this month to benefit Music Against Hunger, a partnership with Second Harvest Food Bank of Central Florida.
The 19 Shows in 19 Hours Short Film Premiere & Live Show will take place at 8 p.m. Wednesday, Nov. 15, at Sun on the Beach Old Town, 5770 W. Irlo Bronson Memorial Highway, Kissimmee.
On Nov. 19, 2020, Fortune House Productions took a small group of musicians and crew out with a goal of performing 19 shows in 19 hours throughout Central Florida to raise funds for displaced artists during the pandemic.
The marathon of shows was designed not only to financially aid various organizations, but also to bring awareness to those groups and local businesses investing in the health of the community. 
To accomplish this goal and follow COVID-19 protocols, Fortune House Productions didn't invite live audiences out, but instead filmed the entire 19 hour journey and everything it took to prepare for it. 
The short film collects and presents that footage for the first time.
"I'm beyond excited to finally present the footage we captured that day and celebrate the incredible team of people and all of the hard work that went into making it happen," Neil said on the event's website. "We'll be showing the short film, and I'll also have the guys out with me performing original music from all through my career, representing various projects. This is gonna be a party!"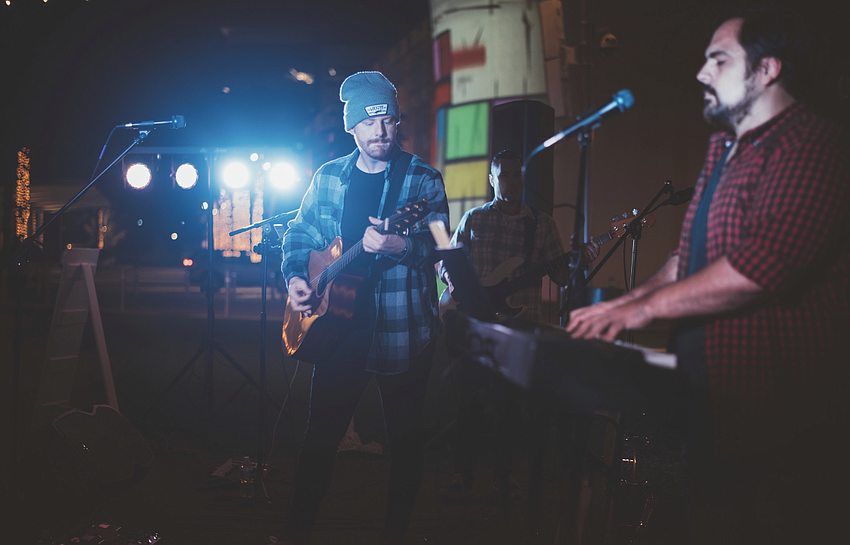 The event will also mark the first in partnership with Music Against Hunger, a virtual food drive initiative Fortune House Productions created with Second Harvest Food Bank, an organization committed to combating food insecurity in the community. 
By donating to the virtual food drive, community members can help provide healthy, nutritious meals for children and families facing hunger in the community. 
Every $10 donated provides 40 meals to those who need it most.
"I have long admired their mission and always want this platform to be about so much more than music, so I cannot be more excited about getting this started," Neil said. "The 19 Shows in 19 Hours event was originally created and existed to fight food insecurity in our Central Florida community for the holidays, so this premiere and concert is the perfect time to introduce this partnership. This may be the first event for Music Against Hunger, but there is a lot more to come."
The event is free, but a $5 donation or canned food item is suggested.
To RSVP or to find out more information on the 19 Shows in 19 Hours Short Film Premiere & Live Show, click here.