At only 22 years old, Colby O'Brien is opening his third quick-service, drive-thru coffee company location in Orlando.
Double O's Coffee in Ocoee opened its doors to serve the community Monday, Nov. 20.
Although only in soft opening, the coffee shop is providing customers with the beverages they love — at the speed they need.
"Ever since I was 5 years old, my grandparents served me coffee, and then I fell in love with it at a young age," O'Brien said. "I was that weird kid (who) ordered it at restaurants, and people would look at my parents wondering if it was allowed. … Being younger, I wanted to pick a business that I could see myself being in for the rest of my life. I see myself being involved with the company for at least 20 years and growing it as much as I can, in as many ways as possible. 
"Creating a culture was essential to me," O'Brien said. "I'm big on the power culture brings to the business itself. I don't like the corporate-style environments; I think it's unhealthy. So, for me, with culture, it's about honestly having fun and everyone being involved and having a say in what's going on. For every hour spent working, every 10 or 20 minutes is spent laughing or talking about something else going on in life for us. Most of our baristas are young females who are still early on in their life and their career. With that, I know it's kind of shaping them into what their career or their life is going to be. So, we want to have a strong impact on them and we want them to grow; the same exact wish we have for the company."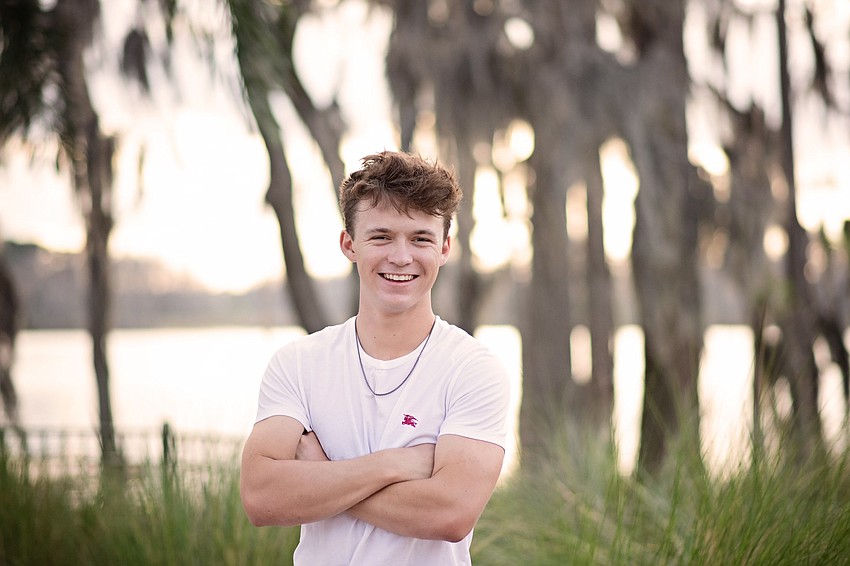 THE PERFECT CUP OF JOE
Originally from Indiana, O'Brien grew up in Windermere and now lives in Ocoee.
O'Brien attends Rollins College, where he studies business management, in addition to his 70 plus-hour work weeks.
Being younger, O'Brien relies on his business partner to provide him critical experience: his father, Kurt O'Brien.
"My experience comes mainly with my father, and then also flipping, doing some acquisition of homes before this and really just getting into real estate," O'Brien said. "My experience comes from my dad's teaching. He told me when I was in my sophomore year of high school that I needed to start thinking more about my future and what I wanted to do. I started doing research and looking at different portfolios to invest in, but nothing really caught my eye, other than drive-thru coffee. Since then, it's always just been my niche that I'm focusing on."
O'Brien said his father is involved in the business but not in the day-to-day operations or the decision-making.
"We got together kind of early on in this process and understood that it could be a great business to grow and that it could be a family business that we could scale," he said. "For him, it's more that he wanted to be the silent partner and the investor. … I'm just doing all the work and pretty much making sure that it's kind of my vision of what it's supposed to look like, what drinks we serve, how the branding looks, what the culture is like. Pretty much all those decisions and then also the growth strategy he's relying on me to provide. … He's been a good mentor through it all."
The Ocoee location is the third O'Brien has opened in less than a year. The first location opened Dec. 28, 2022, in Apopka, followed by a Downtown Orlando location. 
The menu includes items such as hot and iced coffees, hot and iced teas, chillers, blended beverages, and shakes.
The Double O's logo features the Frigate bird, which O'Brien said serves as a good luck charm. As a fisherman, when you see the bird circling the boat, it means a fish will be on the line in no time.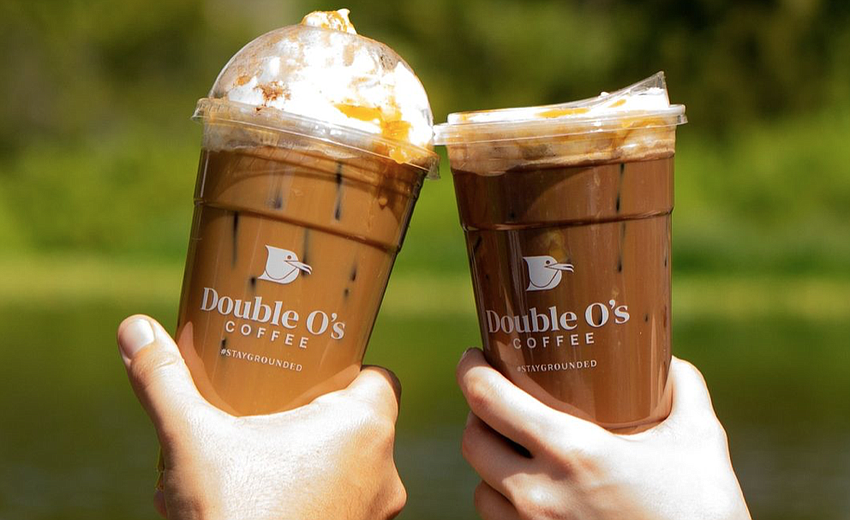 A COMMUNITY HUB
O'Brien said the company's mission is to empower the community and drive human opportunity. 
Through the brand, Double O's embraces its values, while also giving back to individuals through coffee and service.
O'Brien believes in providing opportunities to everyone. Double O's hires based on the company's commitment to servicing its customers and on its core values: innovation, trust, passion and honor.
O'Brien said Phil Eversmann, vice president of operations, and Kara Hever, store manager, have been an integral part of the process and are capitalizing on those values.
"Innovation is huge, because I think that's the direction that everything is going in," he said. "If you're not coming up with new ideas, you're just going to get lost. You have to always pivot. … Trust is something I very strongly believe in; I don't believe in micromanaging. … If you go through the training and you're a part of us and part of the team, your business is your business, and as long as you do your job, we're happy. As far as passion, I could easily tell you I didn't think I would be spending this much time in this business. I mean, I am exhausted and beaten to a pulp, honestly. But everyone I know on my team … would do anything they can to make the business successful. I know we're also proud of the work that we do. We're small, but I think we have a lot of honor and dignity in what we're doing."
O'Brien chose Ocoee to open a location because the area has a great sense of community and is home to the company's target market. Because Ocoee is growing so quickly, O'Brien hopes the Ocoee location serves as the company's main hub.
Double O's Coffee plans to host a grand opening event Dec. 4.