Hope Church, in Winter Garden, celebrated its annual Hero Day Sunday, Nov. 5, and Pastor Wes Beacham and the church congregation honored two local law-enforcement personnel who have provided service to their community.
Windermere Police Chief Dave Ogden was recognized for his longevity and faithful service. Orange County Sheriff's Office SWAT deputy Michael Milmerstadt was honored posthumously; his wife, Melanie, and children attended the church service to accept a plaque on his behalf. A law-enforcement officer who attends Hope Church recommended both men receive the honor.
The church holds the patriotic program and outdoor festivities each year with one service, and all first responders and military personnel are invited to participate. In addition to the ceremony, the program includes a display of K-9, SWAT and mounted patrol vehicles. The Winter Garden Fire Rescue Department and the Ocoee and Windermere police departments were represented as well.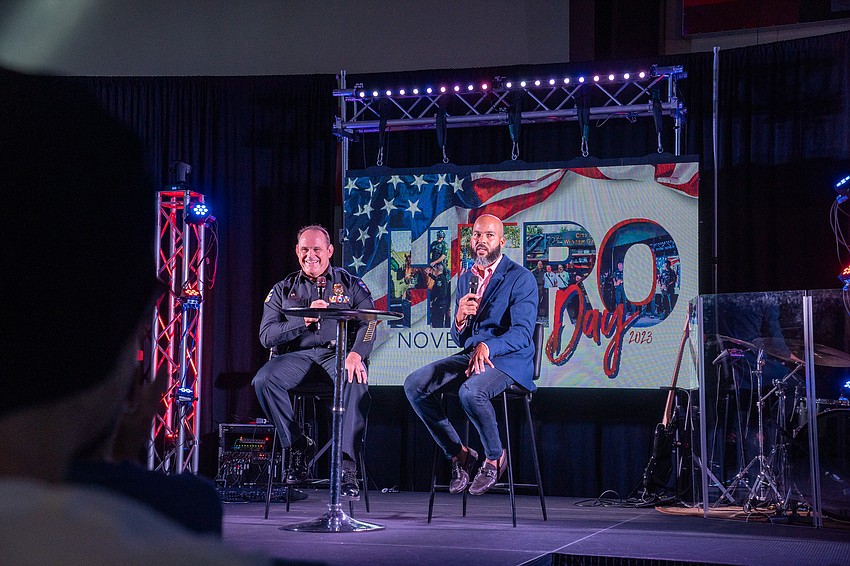 Ogden has been the chief of police for the town of Windermere for 10 years. When he was hired in 2013, his objective was to improve the image of the police agency. He has more than 36 years of law-enforcement experience, including more than 27 with the OCSO.
He remains active with the department and in the Windermere community.
Milmerstadt was a seven-year employee of the OCSO, working on the Community Oriented Policing Squad and as a member of the agency's SWAT team. He was off-duty training at a gym March 20 when he suffered a serious head injury; he died March 23, but his organs were used to save others.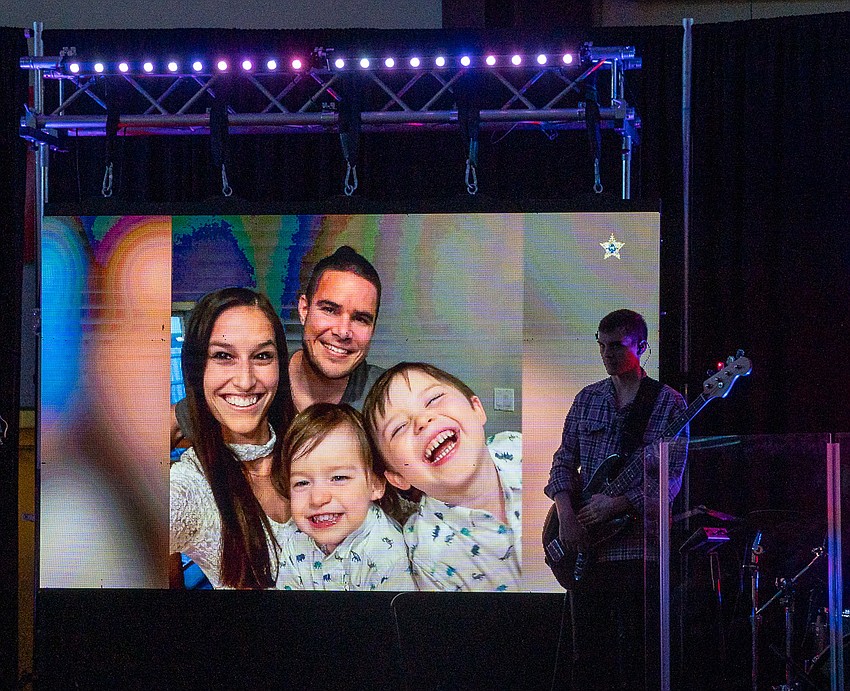 The 31-year-old Groveland resident was a 2009 graduate of Ocoee High School and was dedicated to mixed martial arts.
"Mike's big thing was training," Beacham said. "He believed that training would help you go further and do better. He was always (getting) better, so he wanted to make sure other people had the opportunity to train in jiu-jitsu too."
A scholarship was set up to honor his passion, and it will allow one law-enforcement officer, male or female, to go through jiu jitsu training.
The scholarship fund started with $500 and quickly jumped to $10,000 with the assistance of the SWAT Roundup. SWAT teams from around the globe participate in the annual event.
"(They were told)'We're going to give you guys the opportunity to chip in,' and SWAT guys from around the world chipped in to make it grow even greater," Beacham said.
Milmerstadt's wife, children, mother and brother attended the program. Beacham presented her a plaque to commemorate her husband.