More than 40% of high school student-athletes play multiple sports. 
The reason? Being a multi-sport athlete can open the door to more opportunities, as well as benefit their body in many ways. 
Furthermore, it also can provide advantages in all sports.
"It's phenomenal," West Orange High School head football coach Geno Thompson said. "If you are a single-sports athlete, you are only training a single muscle group, and it could lead to overuse and overtraining. But, when you are a multi-sport athlete, you are training different muscle groups, training different abilities. It just helps you to be an overall better player." 
In addition to playing wide receiver, cornerback and safety for the Foundation Academy football team, senior Wyatt Wapole, 17, also competes in track, soccer and lacrosse.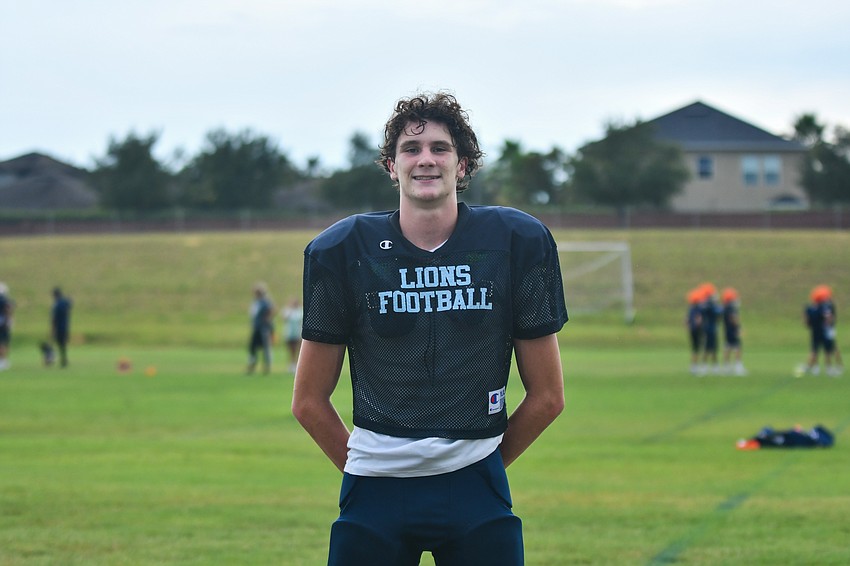 "The struggle is being consistent," he said. "But, it has taught me to get better in the other sports. Lacrosse helps me with my catching in football. Soccer helps with my footwork. Every sport I play overlaps, but I definitely need to (stay on track) with my speed, because you have to be fast for every sport." 
Beyond working on specific abilities that relate to the other sports they play, participating in more than one sport in high school helps student-athletes with staying busy and learning more about their bodies. 
"We are basically always in shape, because we are always doing something, so there's never a dull moment," said Octavio Ulloa, Windermere High School junior wide receiver — who participates in football, weightlifting, and track and field. "It's worth it, because you are getting bigger, and you are also learning how to handle life better." 
"You gain more knowledge about your body," said J.T. Bronaugh, Foundation Academy senior running back and safety — who participates in weightlifting and track and field. "You also learn how to take care of other parts of your body. It does get tiring, but as soon as I get done with any sport activity, I ice."
In addition, it provides student-athletes with a better understanding of how different teams function depending on the sport being played.
"It's a better experience," said Braylen Speed, Windermere High running back and wide receiver who participates in weightlifting, and track and field. "By playing with other teams and other teammates, you can get more energy and learn different ways to release pressure. It also makes you stronger on the field and it's easier for you to be more explosive and stronger at whatever position you are in." 
However, there also are some challenges to competing in multiple sports that high school student-athletes face. 
"It does get tiring," said Jayden Rodriguez, Foundation Academy defensive end and linebacker — who also participates in lacrosse and weightlifting. "I love doing it. I want to do it in college, but it's very time-consuming. But, it keeps me in shape." 
And, when it comes to playing sports at the collegiate level, just a little more than 7% of high school student-athletes play at the next level. 
"I don't think it's good when coaches or parents try to put a kid into one sport, because you are harming the growth of the individual," Thompson said. "It's high school, (so) it's about getting out there and having fun, but usually multi-sport athletes do well and excel at the next level because they are put in different situations — not just on the physical side of things but (also) the mental aspect of it."