DR. PHILLIPS  Two years and $11 million later, the newly transformed Dr. P. Phillips YMCA held its official grand opening on Thursday, Dec. 8.
Thanks to donations from Dr. Phillips Charities and other community donors, the facility has undergone a multitude of changes and additions to transform it into a new and improved health and wellness center with a holistic focus. 
Dr. Phillips Charities is the Y's single largest philanthropic partner, having begun its relationship with the YMCA of Central Florida in 1983 when the Dr. Phillips Foundation first donated land and funding to create the Dr. P. Phillips YMCA. The facility opened in 1985 and has donated more than $43.6 million to the YMCA of Central Florida in the last 30 years. It contributed $9 million toward the recent $11-million transformation.
"Through the continued generosity of the Dr. Phillips Charities and partners like Orlando Health, the expansion of the Y will allow us to service and impact over 30,000 lives — allowing us to get closer to our strategic plan to impact over 100,000 youth, 600,000 Central Floridians and 40,000 volunteers," said Dan Ickes, chief operating officer of the YMCA of Central Florida. "The Dr. P. Phillips YMCA offers everything you need to be healthier and stay healthier. It's all about creating a stronger and healthier community."
Over the last two years, approximately 30,000 square feet of the existing facility underwent extensive renovations, with an additional 26,000 square feet added on.
There are four new or renovated group exercise rooms. Studio A has 4,315 square feet and is now the largest group exercise room in Orlando. It has cushioned athletic wood flooring, a stage, sound system and ballet bar. It can accommodate up to 125 people.
The new strength studio has 1,715 square feet; the yoga and pilates studio consists of 1,600 square feet; and the group cycling studio has 1,120 square feet.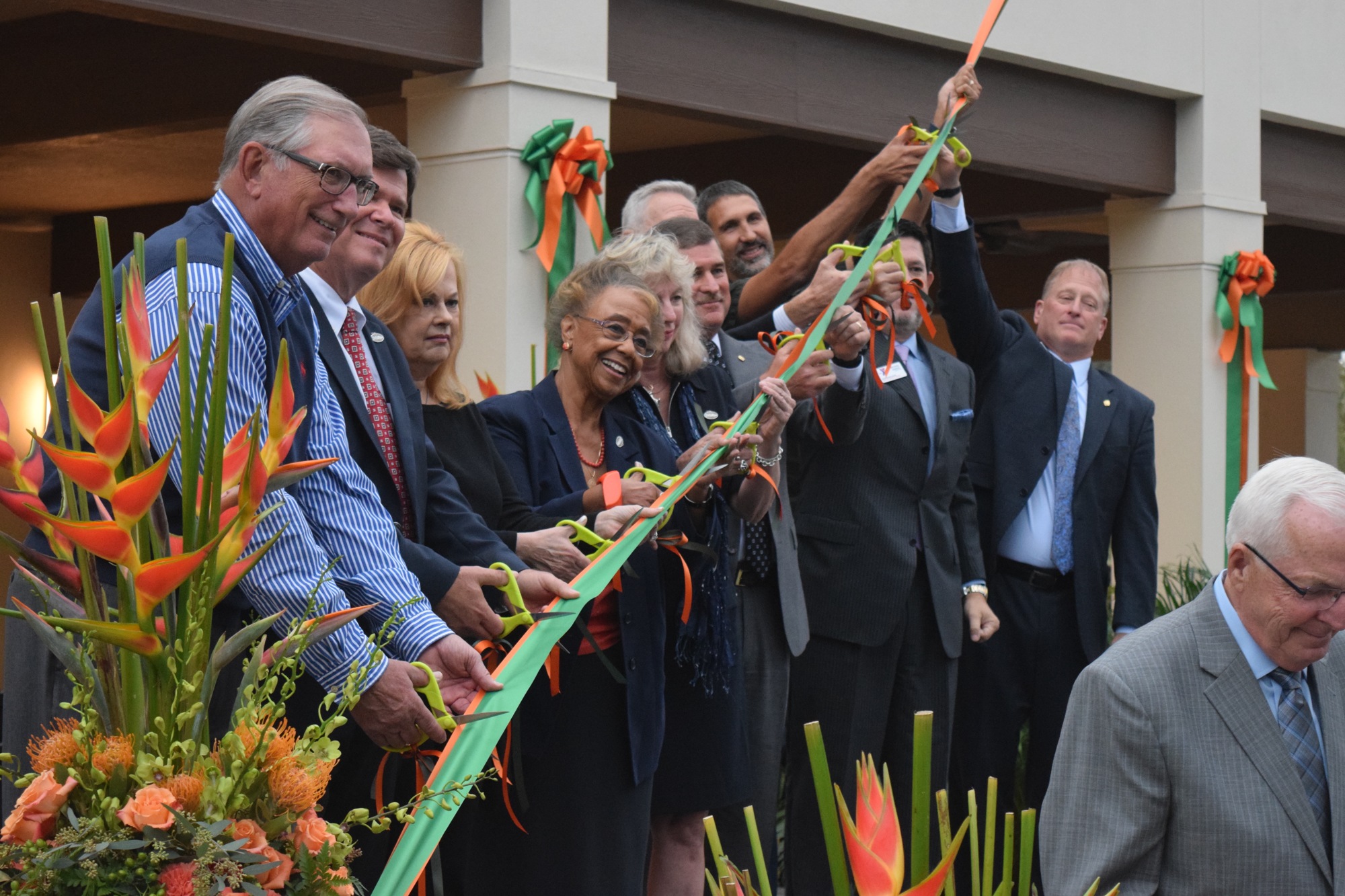 Parents can leave their children in the care of the Y staff at the 3,100-square-foot, tech-infused childhood development center. The area boasts a collection of educational toys and computer games, along with a new playground outside.
"What we're really celebrating today is the expansion of the Y's mission: Helping more people achieve their highest potential of spirit, mind and body," said Dan Wilcox, president and CEO of YMCA of Central Florida. "Yes, this is an incredible facility, but it's all about collective impact. Every new feature, resource and personalized program is thoughtfully designed to help people lead healthier, more balanced lives."
Other highlights of the new facility include expanded and renovated adult locker rooms, new meeting rooms and an outdoor patio, racquetball courts, a 1,400-square-foot addition to the wellness floor, the relocation of Orlando Health's concierge services to the welcome center and the brand-new Axum Market Cafe.
As part of a partnership with Winter Garden-based Axum Coffee, the cafe has innovative features to help educate members and guests about healthy food choices. It features a digital menu board with detailed information on all ingredients used in dishes and their health benefits, and the teaching kitchen will offer cooking demos, classes and nutrition education seminars.
"We are not simply a place that provides a good meal for people to take home," said Renaut van der Riet, lead pastor of Mosaic Church and mastermind behind Axum. "The cafe is about producing food that is absolutely critical for your body so you'll have the kind of energy and wherewithal to be able to do what you were created to do. When we don't eat right, it doesn't matter what else we do, it's going to have an impact on our health."
"Some people don't understand that this Y has been such a beacon in this community for such a long time, and we're just happy to be here and blessed to be here today," Ickes added. "We have so much to celebrate in the expansion of this Y for the mission to improve lives in Central Florida and so much to be thankful for."
Contact Danielle Hendrix at [email protected].