DR. PHILLIPS At least as far as the campus of Dr. Phillips High is concerned, Meeks is a surname synonymous with excellence.
First there was Alton. 
Alton, who transferred to Dr. Phillips from Boone High for his senior year, won a wrestling state championship in 2011 and went on to play Division I college football — first at Iowa State before transferring to Iowa Western Community College and most recently signing to continue his career at Northern Illinois. 
Then there was Colby.
Colby just concluded his freshman season on the gridiron at Colorado State, where he is an offensive lineman. Colby finished as a state runner-up in wrestling in 2014 and chose to sacrifice one last shot at a state title as a senior to instead enroll early with the Rams in the spring of 2015. He was a three-time letter-earner in football and wrestling as a Panther.
Now there is Dylan.
A junior, Dylan is looking to wrestle for a state championship for a fourth consecutive year. Competing as an eighth-grader at Central Florida Christian Academy, Dylan made it to the state championship in the Class 1A 195-pound division and fell by decision to a wrestler four years his senior — something he avenged as a freshman at Dr. Phillips by winning the Class 3A 195-pound state title. Last year, as a sophomore, he won another state title — this time at 220 pounds — completing an undefeated season in which he won every match but two by pin.
On the gridiron, with a season yet still to play, Dylan is the Panthers' career tackles leader and a MaxPreps All-American. 
In 2016 he may just complete the unfathomable feat of winning a third consecutive state championship as a wrestler and helping lead Dr. Phillips to an elusive state title in football. If he does, it would, in part, be an accomplishment rooted in the dynamic of being the youngest of three gifted athletes.
ALL IN THE FAMILY
"The youngest one always wants to win," Panthers wrestling coach John Miller said. "If it wasn't for having two older brothers that were as athletic as they were, Dylan may not be what he is now."
Luckily for Dylan — and Dr. Phillips — he did have two older brothers that were incredible athletes, brothers whom he wanted to be just like. It also helped that the ultra-competitive Meeks boys would wrestle around the house regularly, with each defeat at the hands of Alton or Colby motivating the youngest brother to work that much harder.
Although the brothers excelled at several sports and Dylan recalls playing soccer, baseball and swimming as a youth, the junior standout says by about age 13, he had whittled his athletics career down to football and wrestling — where it stands today.
"(With wrestling) there's no one else, it's just you — it's your hard work, your effort, the technique you've learned and the coaches and people you've surrounded yourself with," Dylan said, reflecting on his passion for each sport. "(Football is the) complete opposite. You have all those guys around you, you have the camaraderie. You can't just build yourself — you have to help the people around you, too."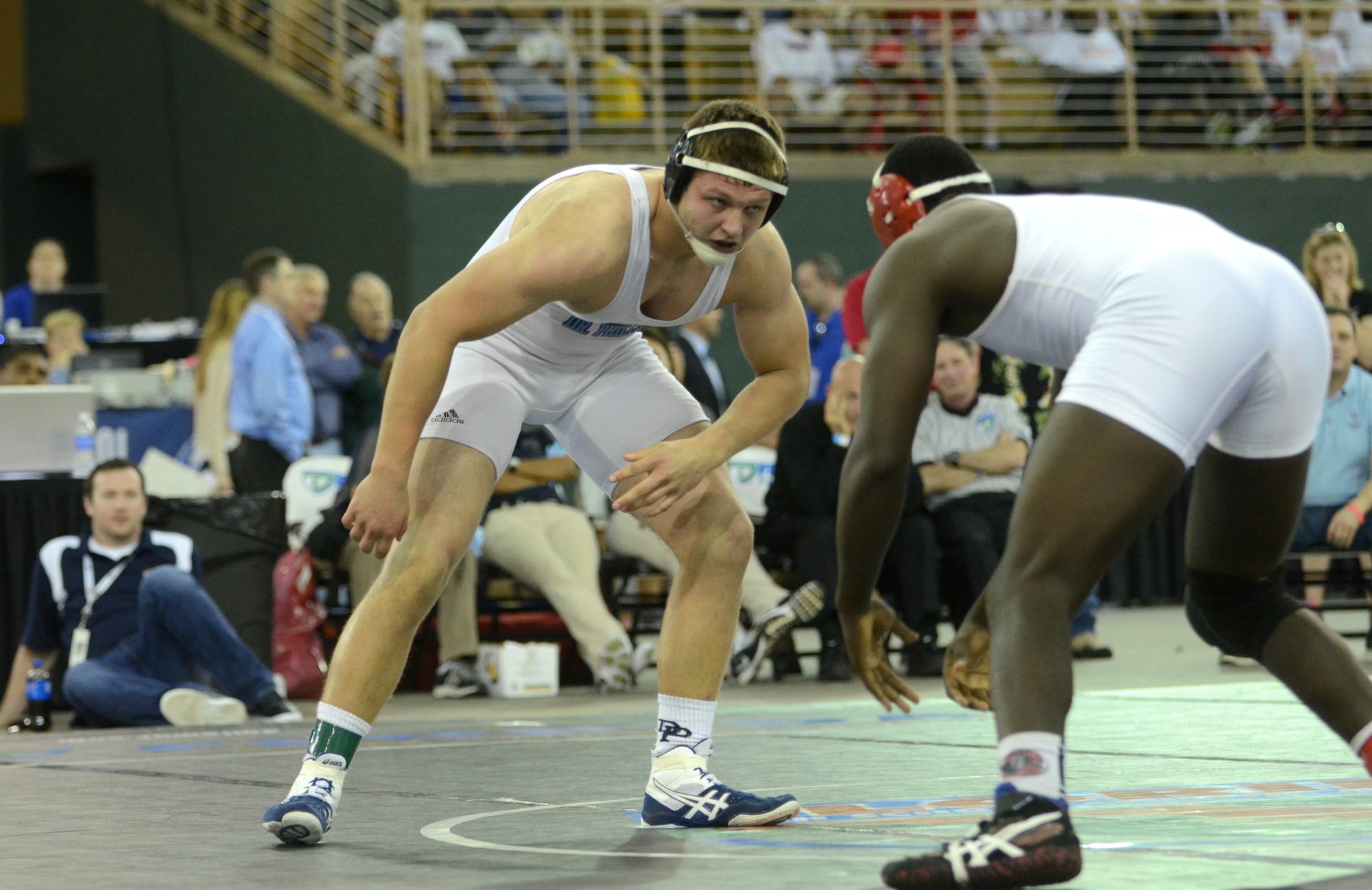 THE WRESTLER
First on the docket for Dylan is the 2016 FHSAA Wrestling State Championships the first weekend of March. From an outsider's perspective, there might be concern about whether Dylan — who was hardly challenged as he marched to a state title as a sophomore — has the motivation required for a third consecutive crown. 
Dylan has an answer for that.
"That's more of a practice thing than anything; I wrestle people (who) are better than me at practice," said Dylan, who regularly wrestles with college-age wrestlers to hone his skills. 
That the motivation for the reigning champion hasn't wavered is something Miller sees as valuable to his entire program.
"When Dylan walked in last week, the whole atmosphere in the room changed," Miller said. "They see this kid who has won a title — not one, but two — working just as hard as he ever had in his life. And they go, 'Why is he doing that?'"
Additionally, Dylan has no problem working with teammates on the boys or girls wrestling teams at Dr. Phillips. He has become an extra coach for Miller.
"He's just one of those athletes that happens to walk in and you're lucky to have (as a coach)," Miller said.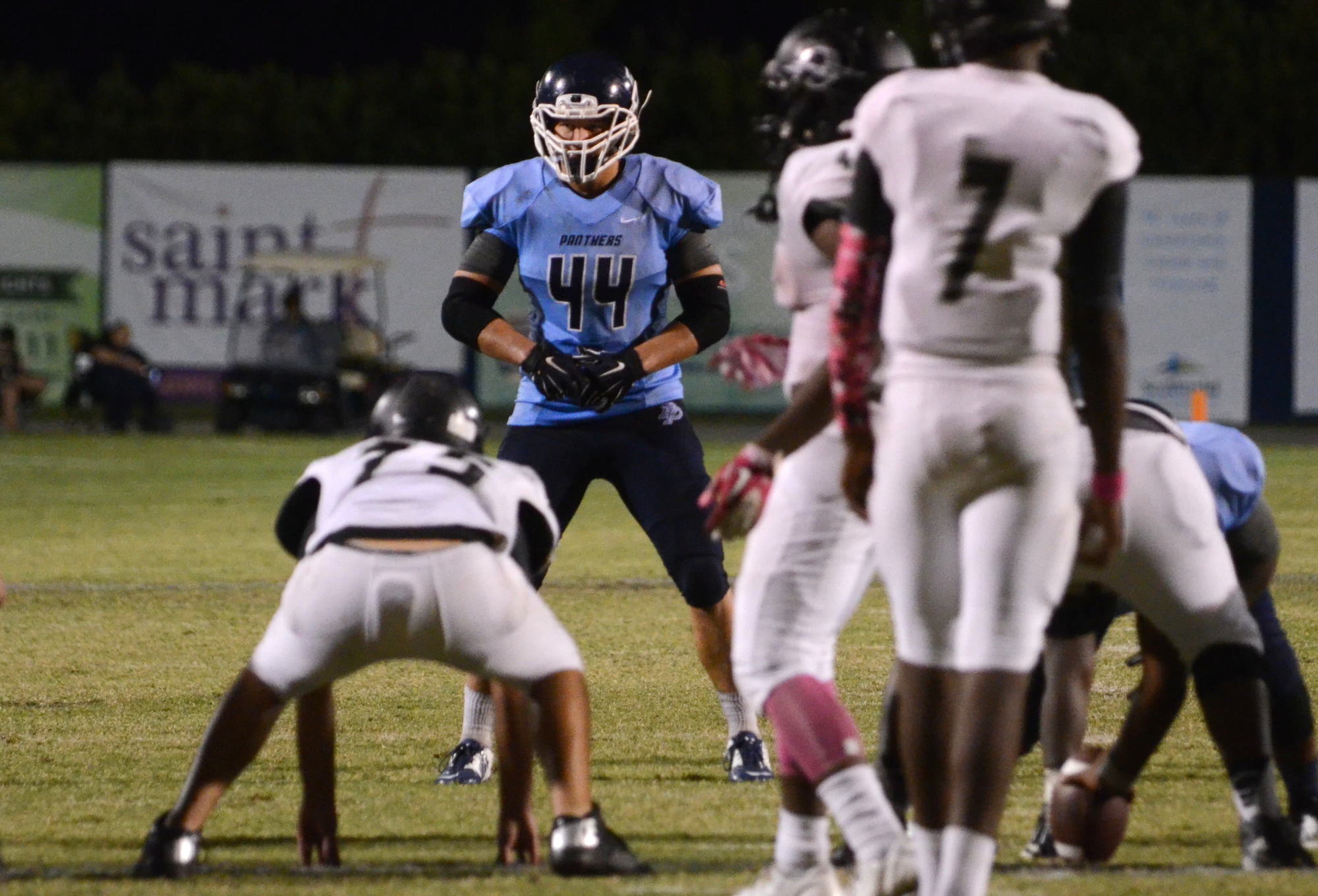 THE FOOTBALL STAR
"He's our quarterback on defense," Dr. Phillips football coach Rodney Wells said prior to the 2015 season. "He kind of knows what the coaches are thinking — he's a coach on the field. You're always looking for a kid that can be an extension of the coaching staff on the field."
That Dylan performs that role is not so much out of a sense of wanting to tell others what to do but rather out of a feeling of duty.
"I'm not sure how much I enjoy it, but I see the necessity of it," Dylan said. "I see that we can be better if I take this position on the team."
Dylan is part of an absolutely loaded Class of 2017 for the Panthers, one that will have Dr. Phillips as a popular pick to make a run at the Class 8A state championship. Although the fall is still a long way away, the standout linebacker said he is well aware he has just one more go-round as a Panther.
"I was varsity freshman year and I've already sent off three rounds of seniors — one of which included my older brother (Colby)," Dylan said. "It just hit me: This is the last year that I'm going to play with these dudes, probably ever, for the rest of my life — so I have to make it worth it."
Recruiting interest has come from several Division I programs already for Dylan, including Rutgers, USF, Indiana and Tulane. More surely will come, and Dylan said he will place an emphasis on academics and schools that will fit his desire to major in physics or engineering. 
Dylan joining his brothers as a Division I football player is still on the horizon, though. For right now, the proud Panther still feels he has plenty to prove — starting on the mat.
"I want to prove that it's not a fluke, still," Dylan said, reflecting on his campaign to win a third consecutive state title. "I want to prove it's real. It's coming."
Contact Steven Ryzewski at [email protected].